2020 Year In Review & Taking ACTION In 2021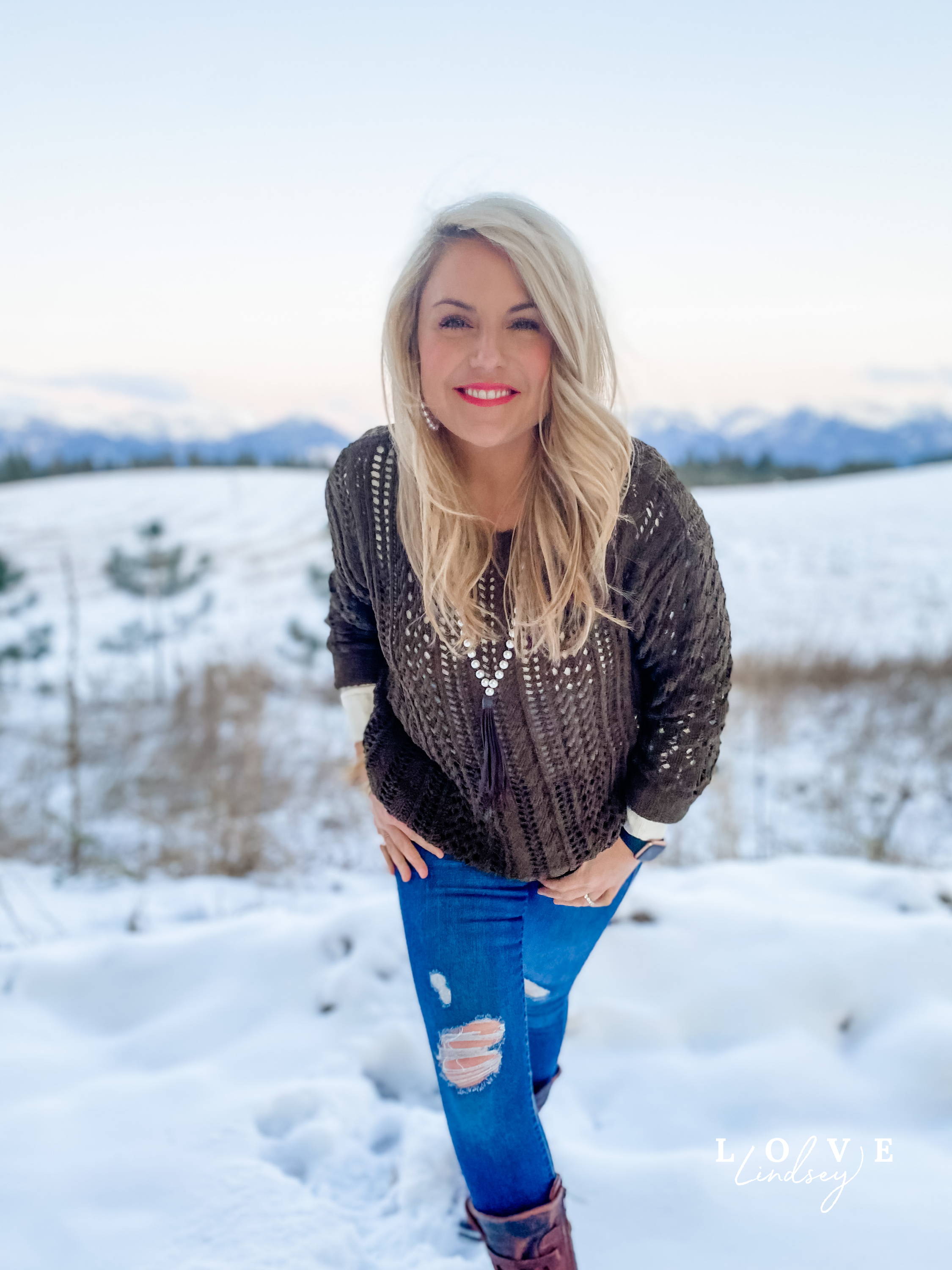 2020…Who would have thought that year would now become a catch phrase or even a verb?! This time last year, like so many of you I was planning for and excited about a new year. For 2020 I planned to have a massive year of growth; 20/20 is perfect vision right? And I felt like I was really on track, I mean I made a vision board and everything.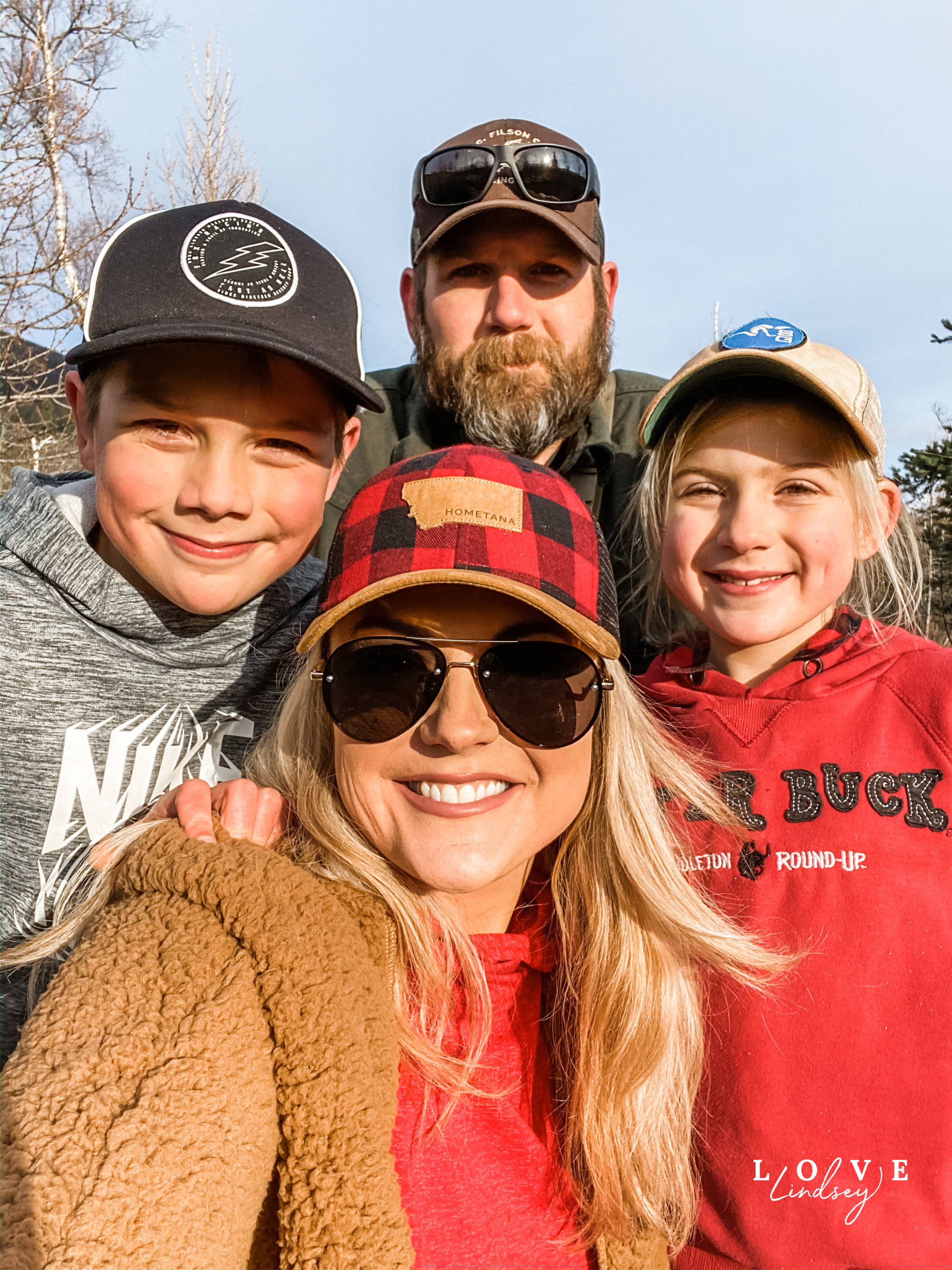 But just two months in we really started to see the shift in what we know to be "normal", lockdowns, pandemic protocols, COVID, masks, virtual learning and working became the new scary reality!
Living in a rural pocket of Montana, we are blessed that the effects, while tough, have been less severe than many big cities and more populated areas! We recognize that and pray daily for relief for everyone as soon as possible!
In so many ways, the last year has flown by and also dragged on for me! In the beginning it was a scramble to figure out distance learning, find paper products and hand sanitizer and adjust to still managing a business with no outside help.
The first few months I think we did really well, the kids and their incredible teachers (who deserve all the credit for their superhero efforts 🙌) were pretty self-sufficient and did well with logging in and completing their tasks. They then pitched in as a family and became my shipping helpers in the afternoon! It was a necessary pivot to keep everything moving, and I'm so grateful for their help and the opportunity to teach the valuable life lessons about hard work and commitments even during challenging times. But to say it was easy…would be lying! I've never had to tell employees to stop chasing your sister or stop playing bumper cars with the clothing racks! 🤣🤦‍♀ But we survived the spring and summer and still like each other so that's a win in my book.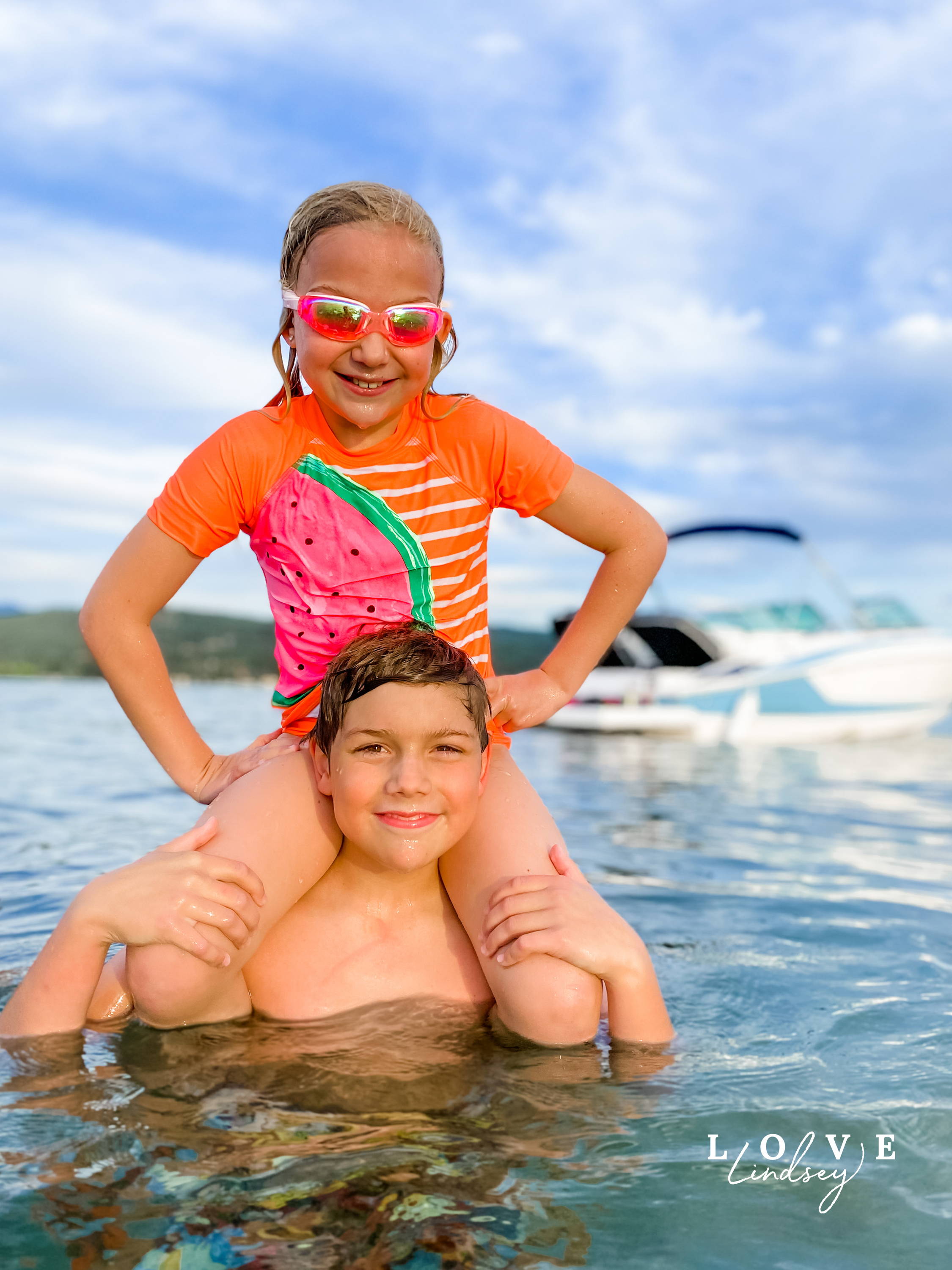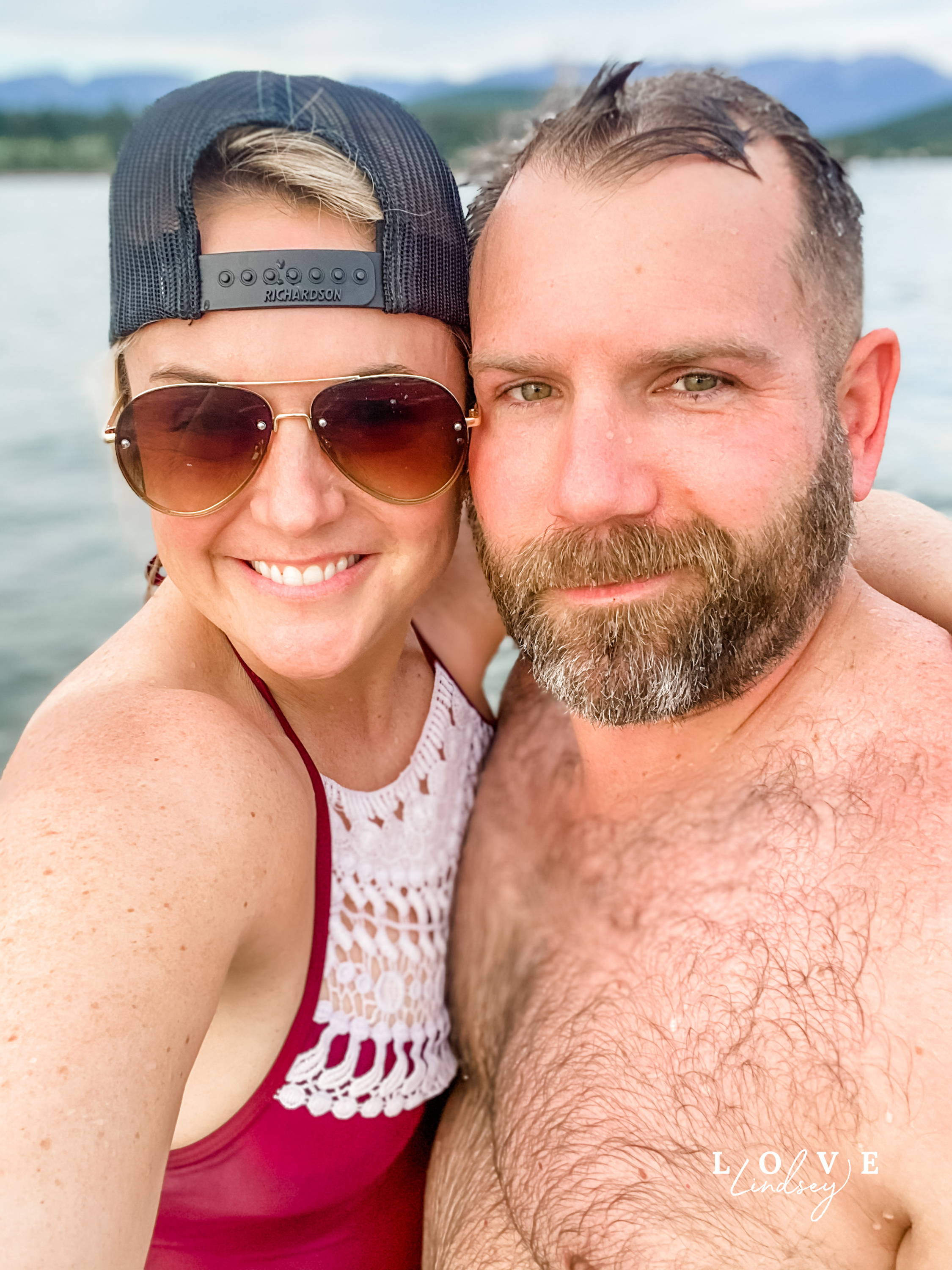 The lake became a welcome escape for us this summer. We could see friends but still social distance, the company and sunshine was good for my soul and felt like a little slice of normal that was priceless!
As the summer wrapped up we waited patiently for the news… would school be virtual again or in person? Days before the start we learned our kids would be back in class with masks. Not ideal for teachers or students, but I'm so grateful for the option and the kids have loved being back with their teachers and friends! The staff have done an incredible job to keep kids and staff safe and the school open. Each class eats together, plays together on their section of the playground and learns together…no mixing of classes. This way if there is a positive test, only that class has to quarantine not the entire school and so far it's worked really well. So hats off to the staff!!!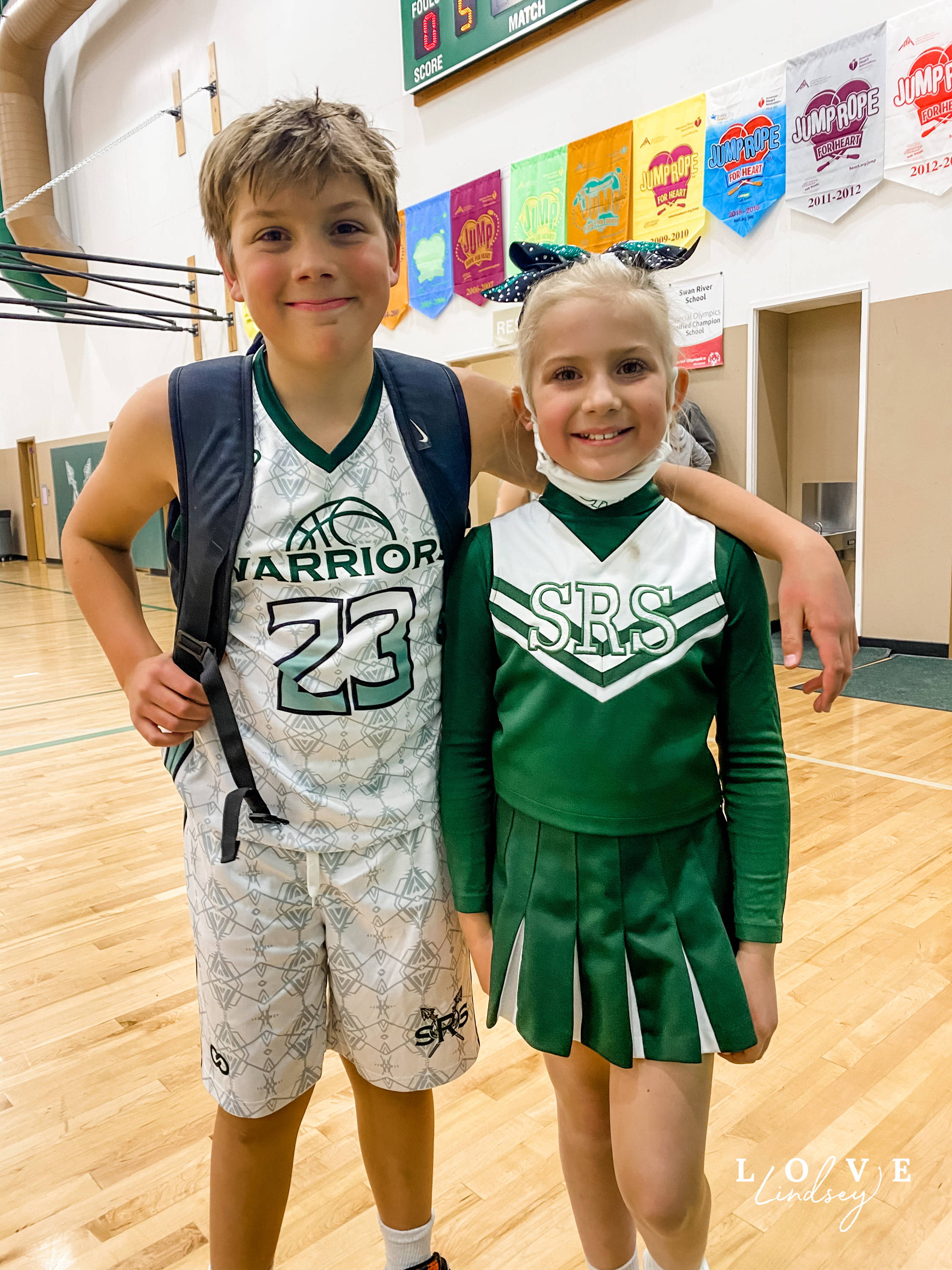 Cheering on kids from a video link in the learning lot as they played sports a few feet away was odd for sure, but it allowed the kids to play and for that we are grateful!!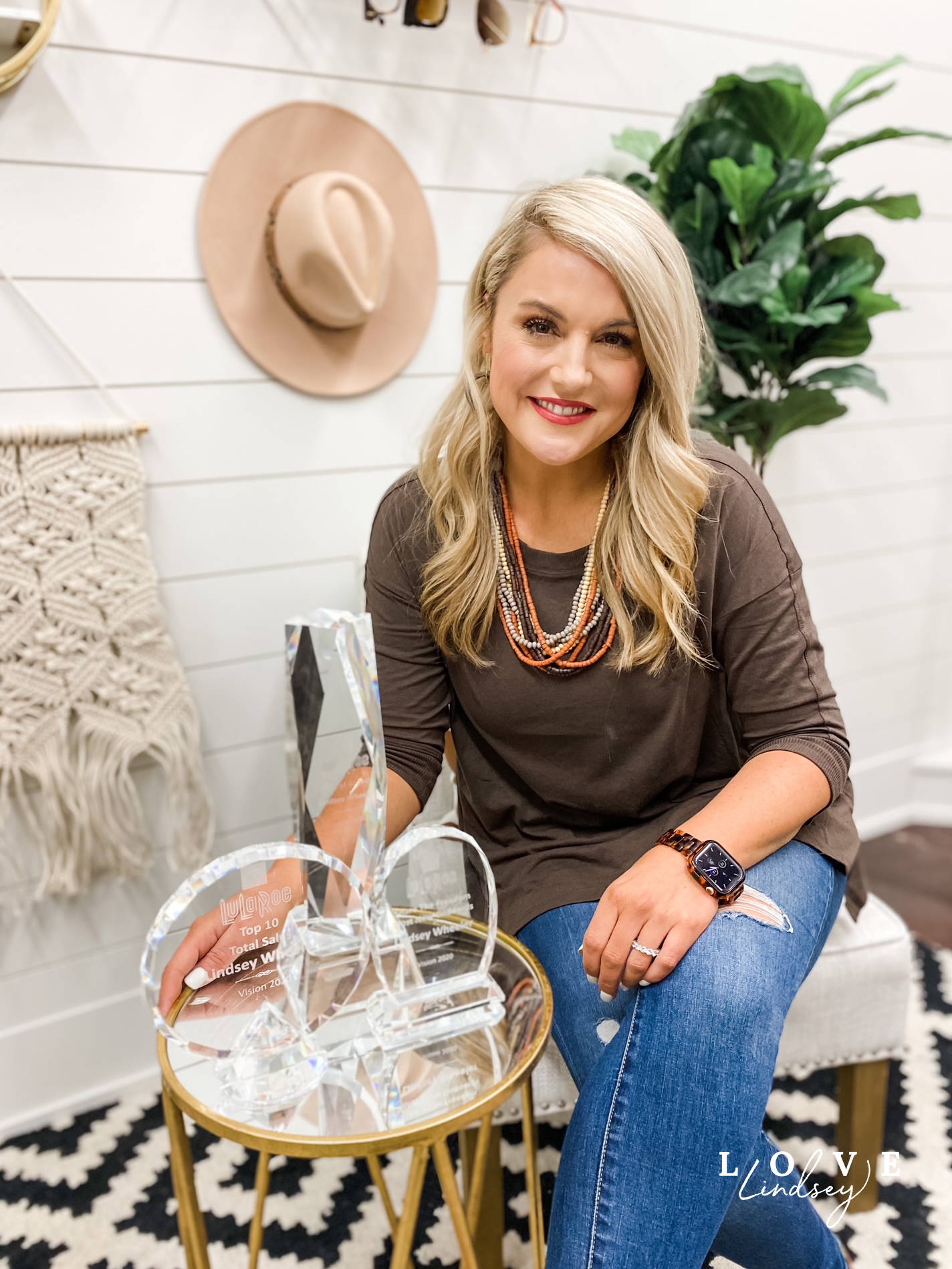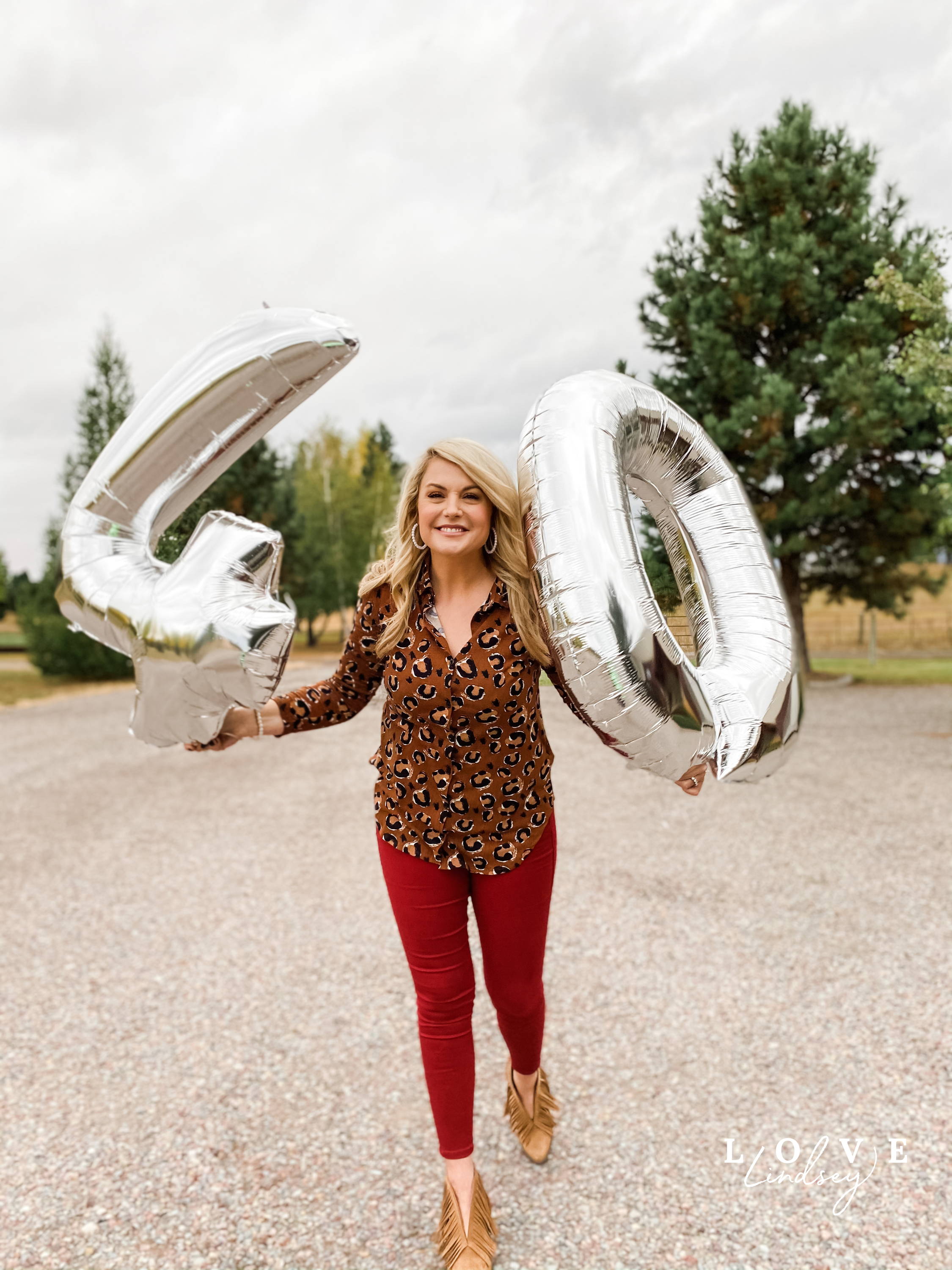 As a business owner and entrepreneur, I entered 2020 with one word: ACTION. I wanted to turn 40 and stop talking about things I wanted to do and just do them!! I have been busier than ever in my clothing shop, won awards as a leader and for my sales, expanded my accessory line and successfully launched Love Lindsey Beauty in a pandemic! I'm beyond grateful for my community and the opportunity to still work and support my family in a time that so many didn't have that option!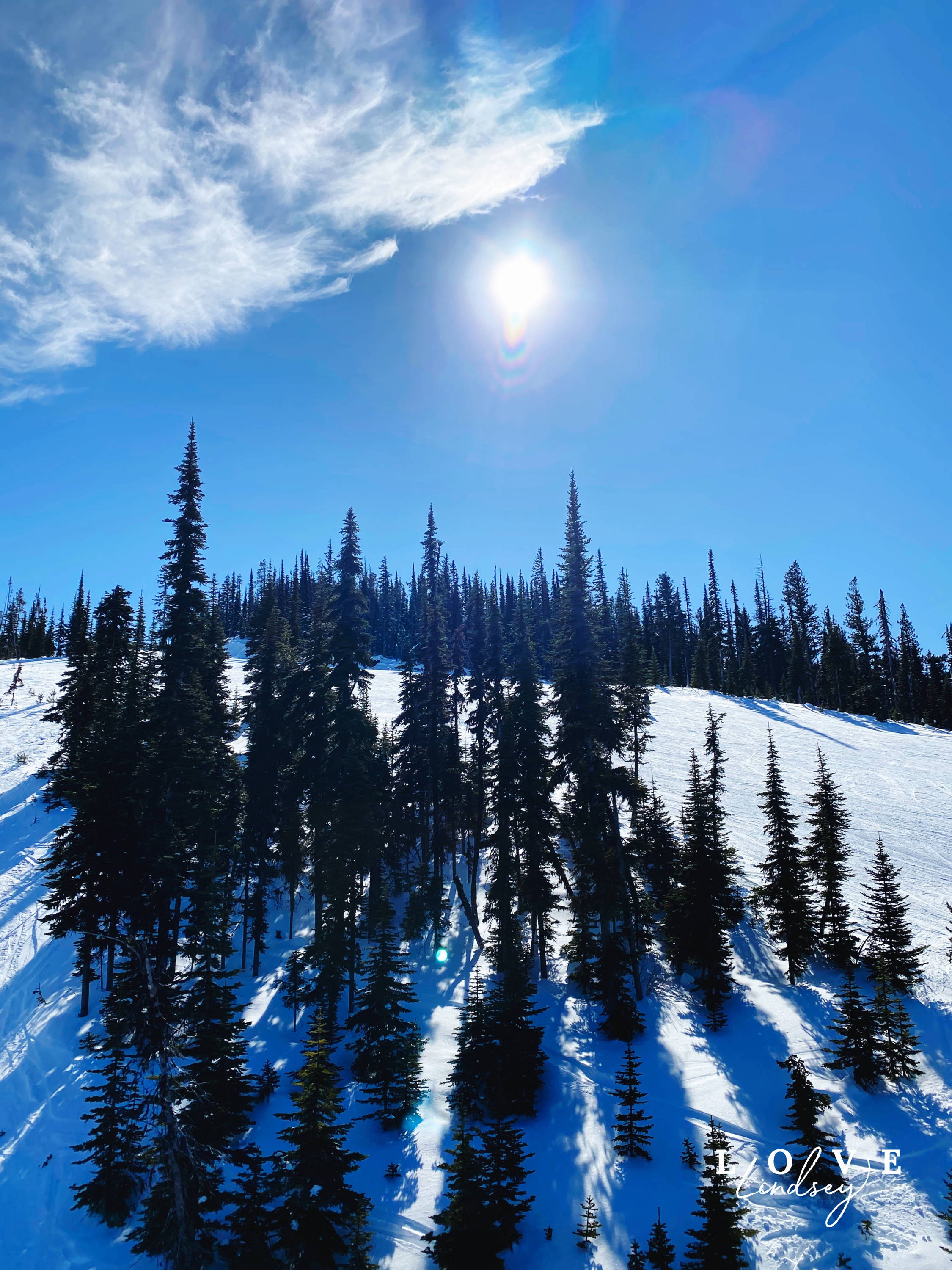 We used the time at home to work on clearing a space to eventually build our forever home on our little slice of heaven, nestled in the trees in the swan mountains. We have remained healthy, as have our family members through this year and that is the greatest gift!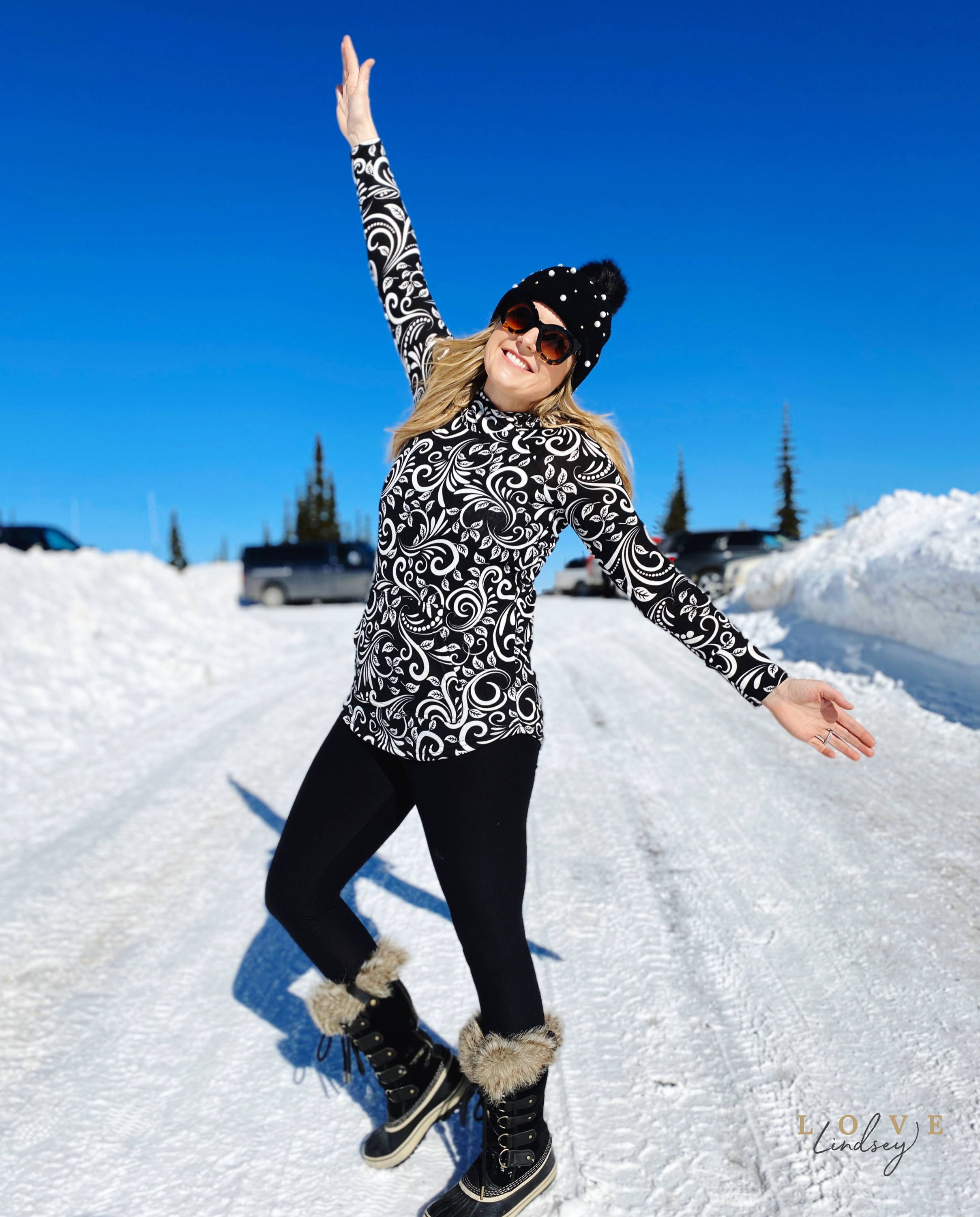 As I look back on 2020 I truly have so much gratitude and perspective that I think is the blessing to come out of this hard year.  
2020 TAUGHT ME:
- Time together as a family is precious and shouldn't be wasted! Savor it and make time for it even when life gets busy.
- Health and tomorrow are not guaranteed! Make your health a priority and don't wait until tomorrow to put it first! The greatest gift you can give your family is being healthy and around for them!!
- Stuff is not important!! The simple, silly things we did as a family are what my kids remember from the year, not anything elaborate!  
With a vaccine now available and whether you take it or not, I believe we will move towards a more "normal" life whatever that means. But I pray our memories are not so short that we forget the good that came out of such a hard time! Neighbors helping neighbors, prioritizing time together, and focusing on what's really important: the relationships we have, not the stuff we have!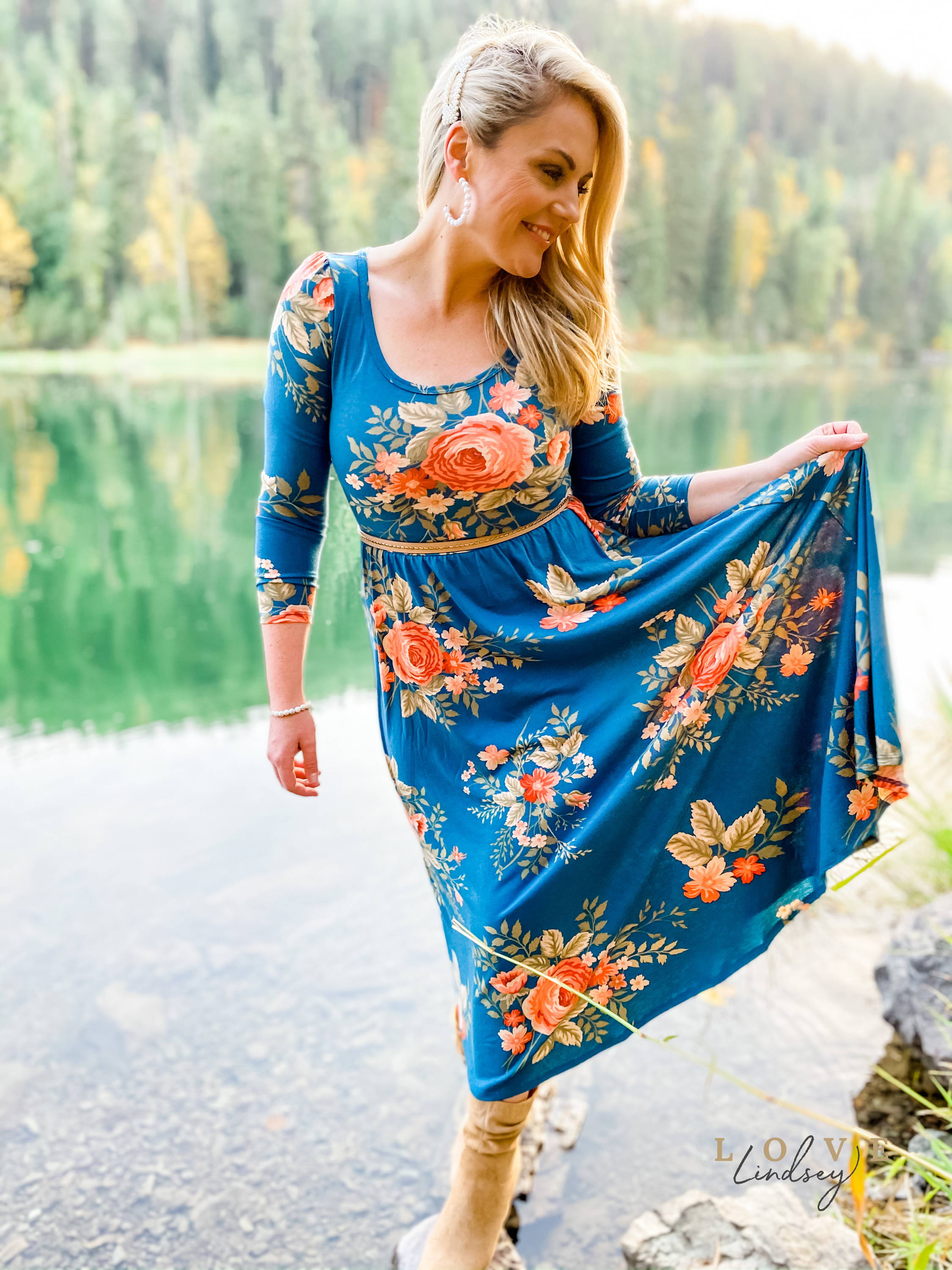 As we go into 2021, ACTION is still the word that resonates with me, but so does COMPASSION! I think we can have both; the drive to grow and try new things but also to love bigger and care about those around us even more!! We have seen so much decisiveness in the news with elections and violence and discrimination it can feel overwhelming to try to fix! But one person at a time, we can do our part!
My wish for myself and for YOU in 2021 is to chase your passions, be unapologetically you, and fully live the life you want! My motto is WORD HARD, Be Kind, Have patience, Give Back! I think 2021 could use all of those things from us. 🥰
Wishing you a great new year!! I'm grateful to have you here, I'm cheering you on and wishing you an incredible 2021!
---