30 Minutes Or Less Fruit Pizza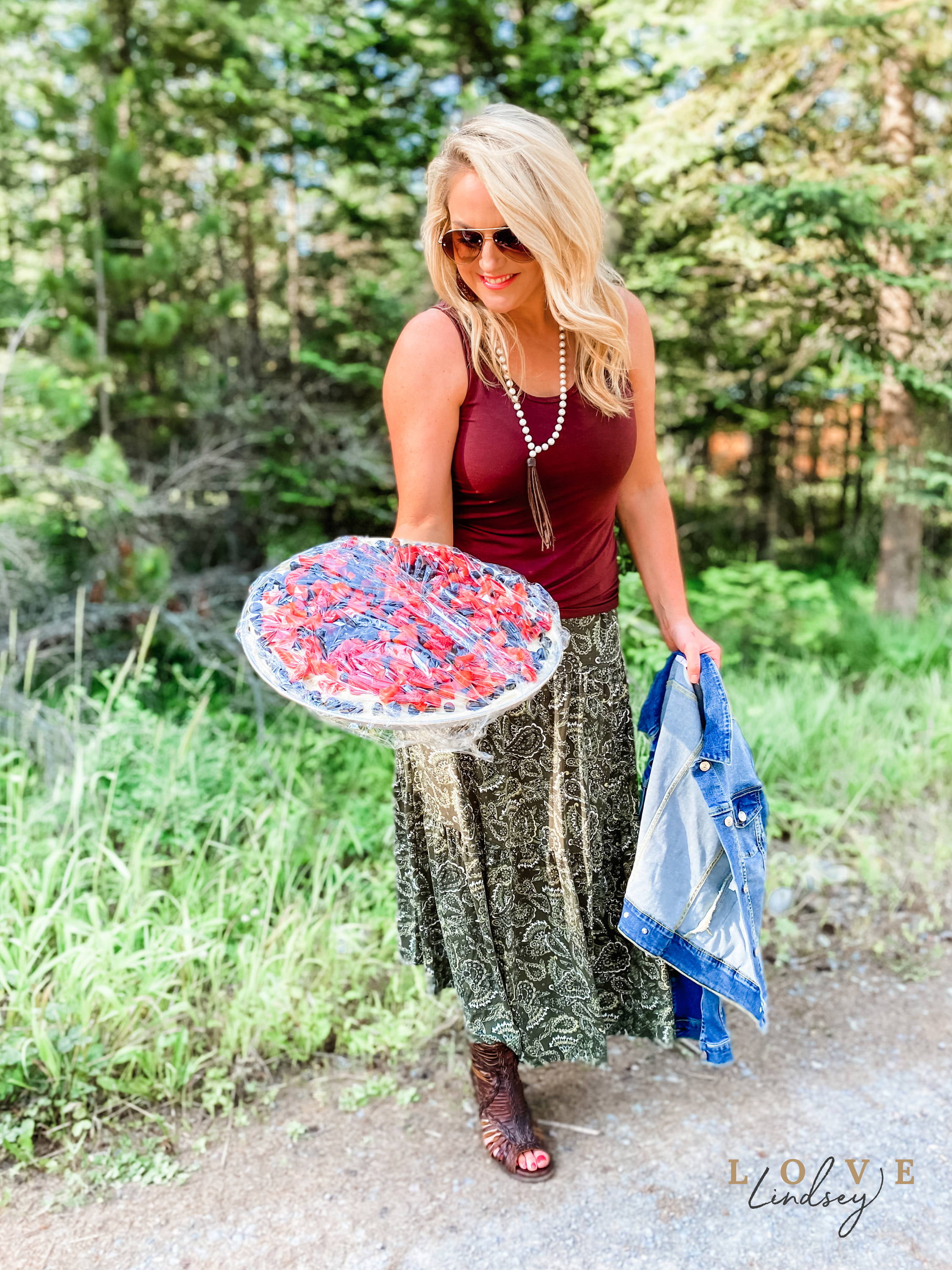 Fruit pizza is a favorite in our house, in fact, I made it two days in a row over the 4th of July holiday. One to take to a BBQ and one to keep for us! It's that good, and could not be easier to make!
In thirty minutes or less you can have this dessert ready for guests, or ready to head out the door, and it's sure to wow whoever gets to eat it. It's a great one to keep in your back pocket that will make it look like you spent hours in the kitchen for those last minute invites or company…and no one has to be the wiser.
All you need is cream cheese, butter, powdered sugar, vanilla, store-bought cookie dough, and fresh fruit. We use strawberries, blueberries, and raspberries the most, but you can get as creative as you want or use whatever is in season. I seem to make this most in the summer as a great, lighter cake alternative, but you can make it all year long and it's an amazing option as a birthday cake too!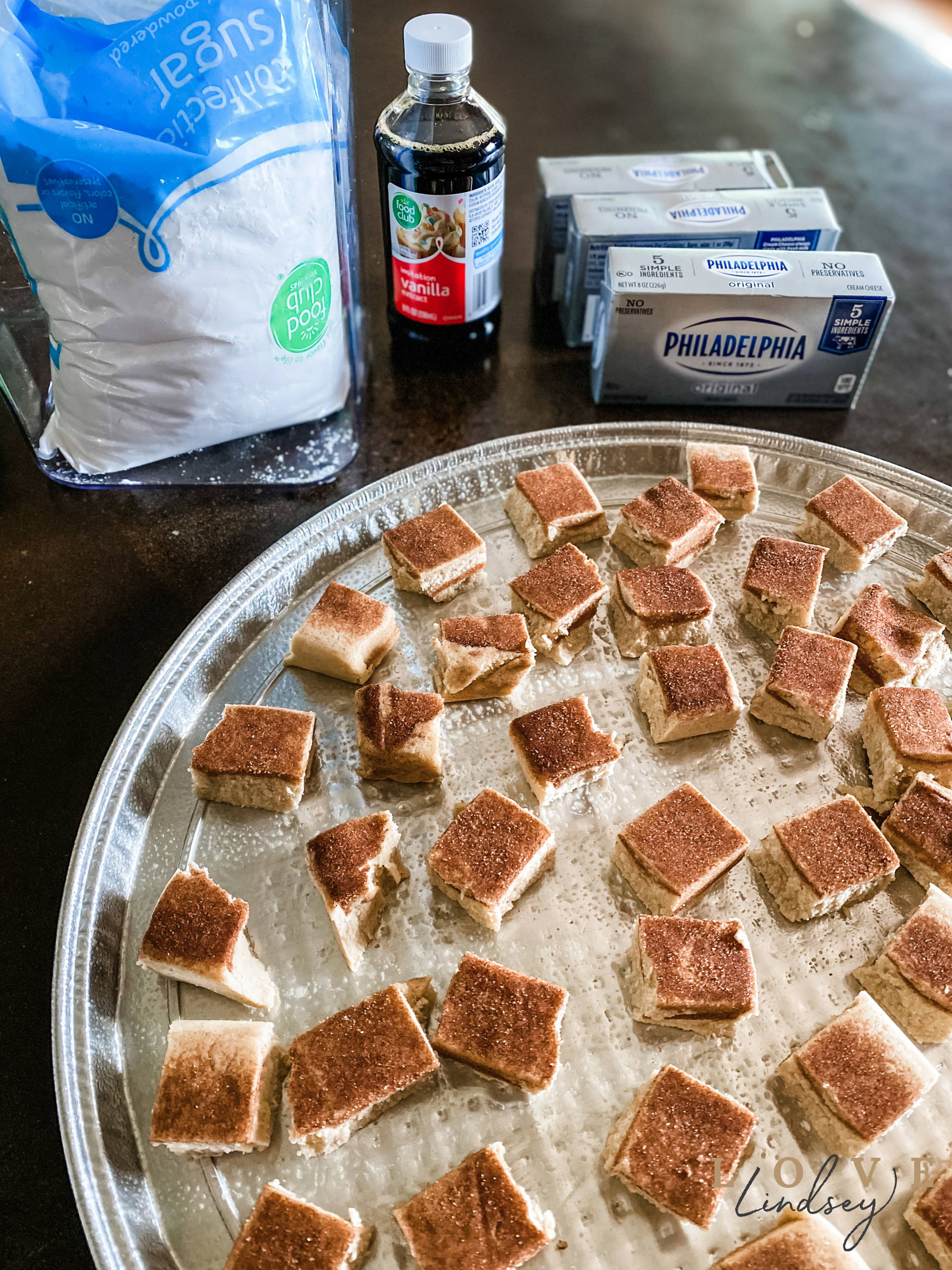 To get started, you want to buy the break apart cookie dough. It's already in the small chunks and makes this crust so quick and easy. I make a large portion because it's usually to take to an event or for when we have people over, so I'm making basically a double batch, but you can always do one smaller too. Just divide this recipe in half.
Since we took this to a big BBQ to share and leave behind I used a large, disposable, 16-inch pizza pan from the grocery store, and 2 packages of the pre-made, break apart cookie dough. We love to use snickerdoodle because the hint of cinnamon in the "crust" is amazing with the berries, but sugar cookie dough works great too.
First spray the pan or tray (this recipe also works in a half-sheet pan; that's what I used the next day when we made one to keep at home) with non-stick baking spray, then break apart the dough and spread out so they evenly cover your tray. Preheat the oven and bake for about 3-4 minutes on the recommended temperature, then once the dough is soft and starting to melt I use a spatula to quickly press down on each piece of dough, connecting all pieces and covering the pan to make the crust. Put back in the oven for the remaining 10 minutes or so until cooked. This saves you the step and the mess of rolling out the dough to fill the pan.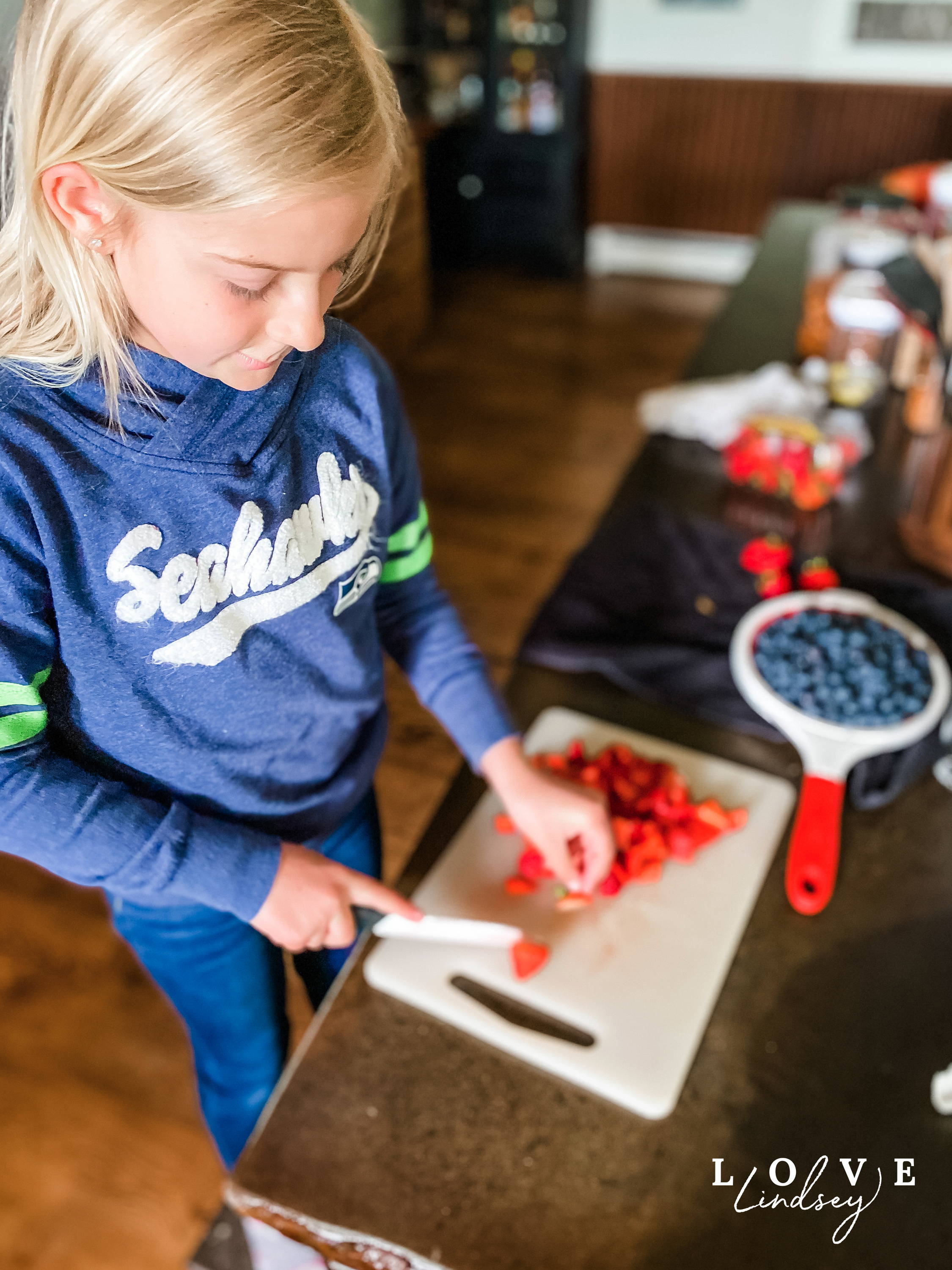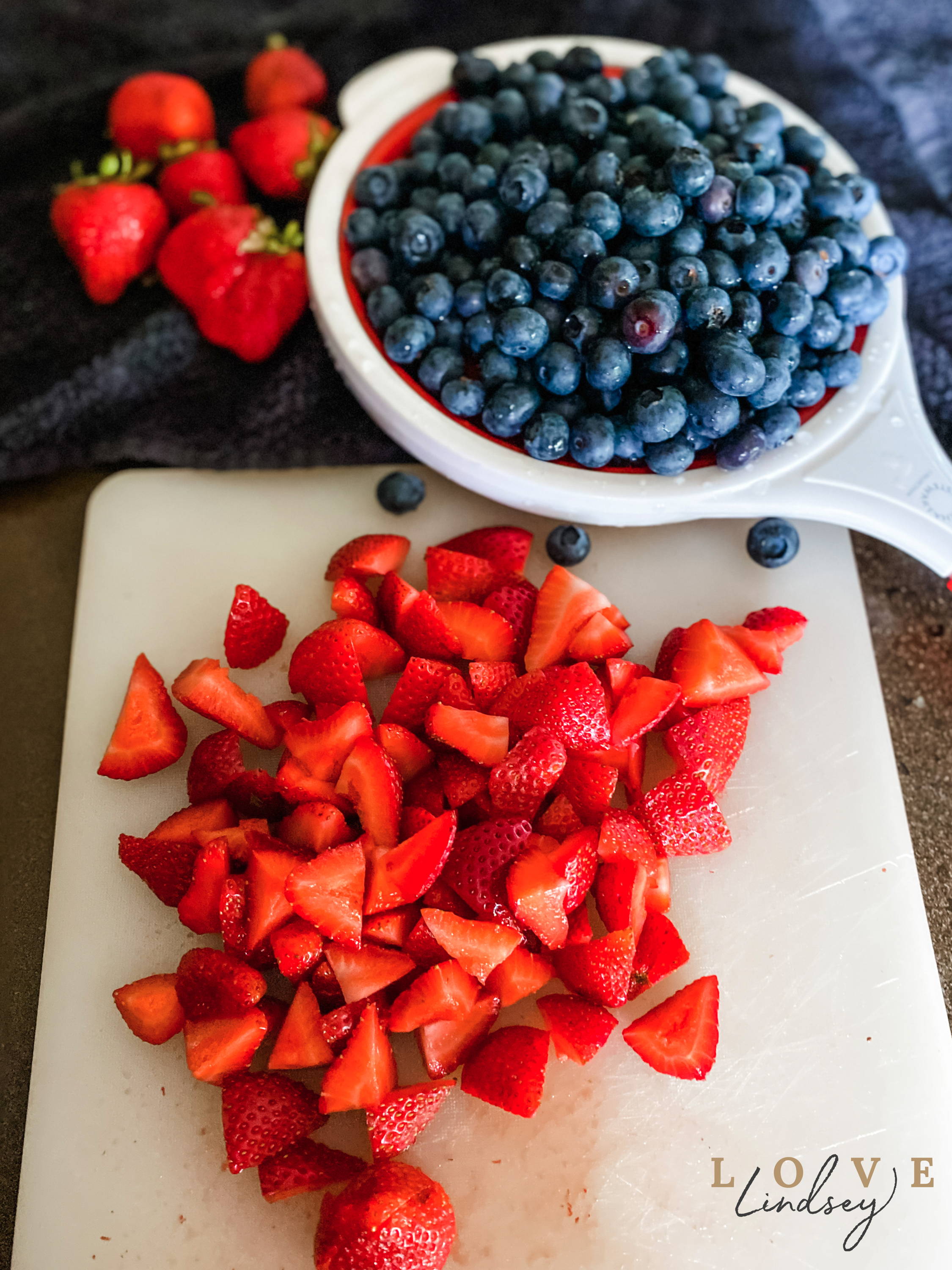 Once cooked, remove your crust from the oven and let it cool in the pan while you wash and cut the berries. My 9 year old loves to help and this is a great recipe for kids to get involved! She loves to create the "design" on top of the pizza with the fruit and I love having her in the kitchen with me.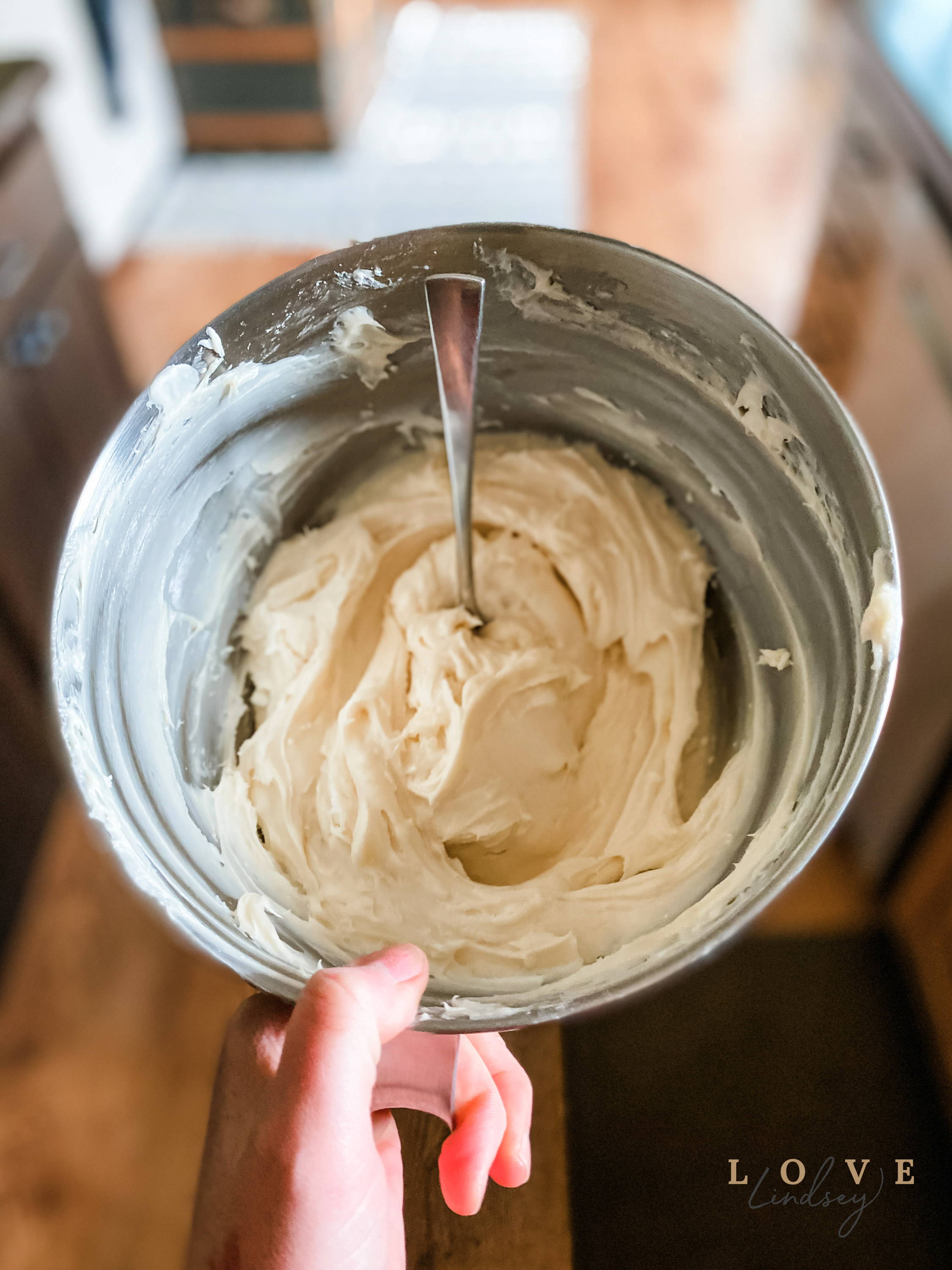 For the "sauce", use three, 12-ounce packages of softened cream cheese, 3 teaspoons of vanilla, ¾ cup softened butter, and 3 ¾ cups powdered sugar. Again, this makes a big pizza to share, but you can always cut the recipe in half. Slowly, so you don't have powdered sugar everywhere (not that I ever do that), mix the ingredients in a stand mixer until combined. It should be a nice thick "frosting" that isn't overly sweet!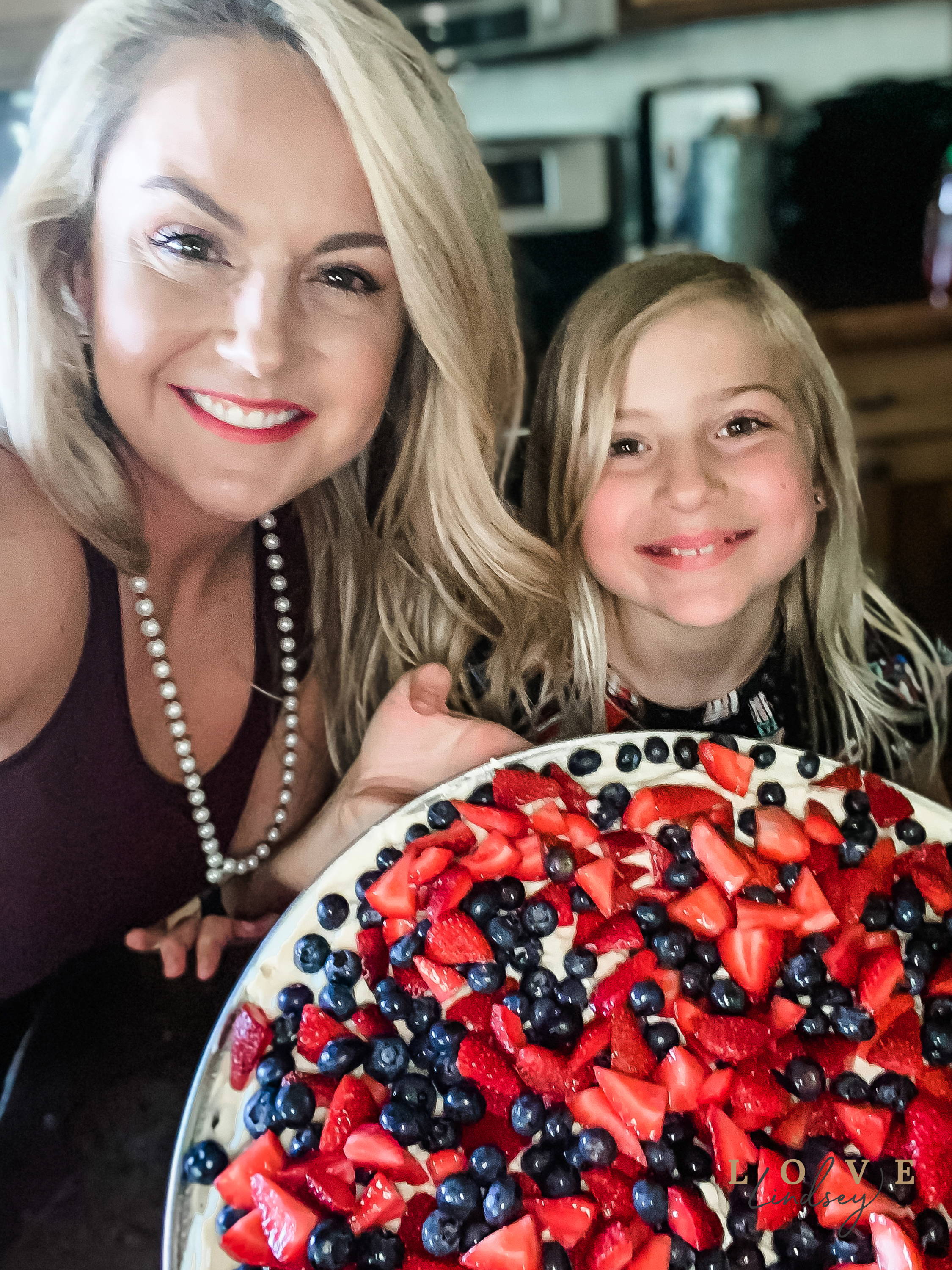 Once the cookie crust is cooled, spread the cream cheese mixture over the entire crust and top with the sliced fruit in any design you want. I leave that up to my 9 year old artist. 😉
After it's assembled, refrigerate until you are ready to eat or share. The frosting is nice and thick so it lasts for a few days in the fridge without the crust getting soggy, but it's so delicious...chances are it won't last that long. 😉❤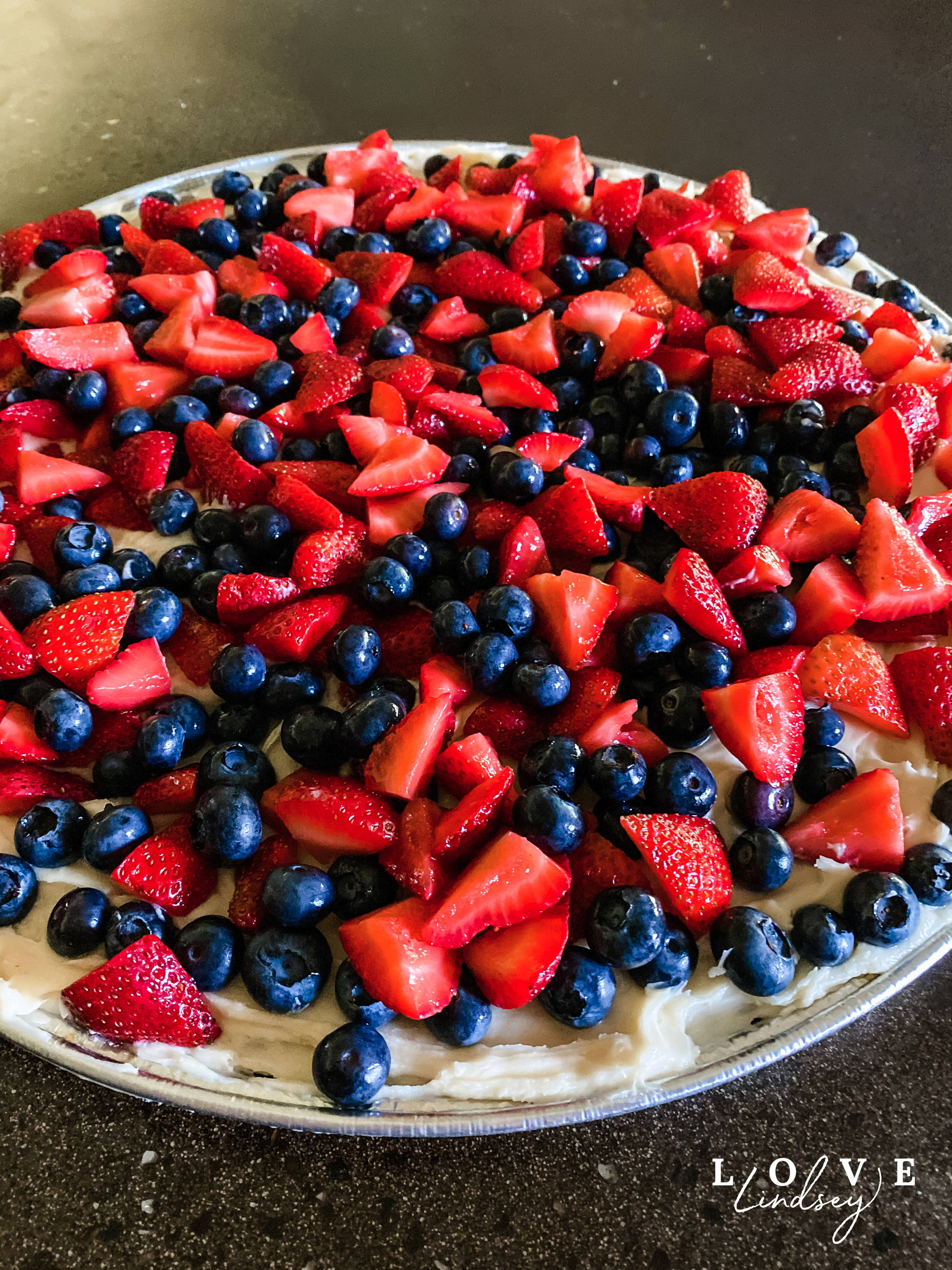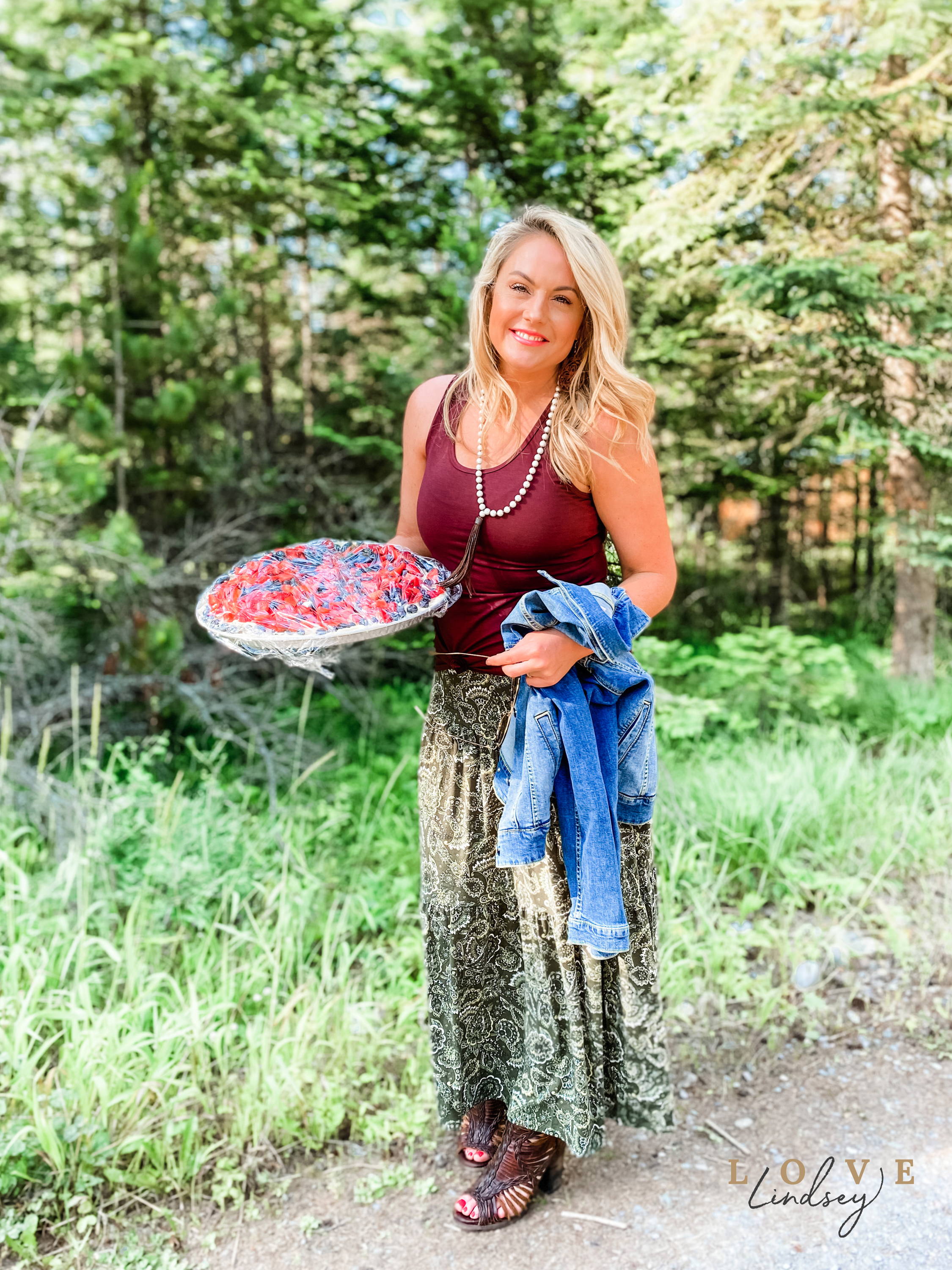 This is a favorite in our house and we hope you love it too! Let me know if you try it! Enjoy!
---