Healthy Peanut Butter Yogurt Dip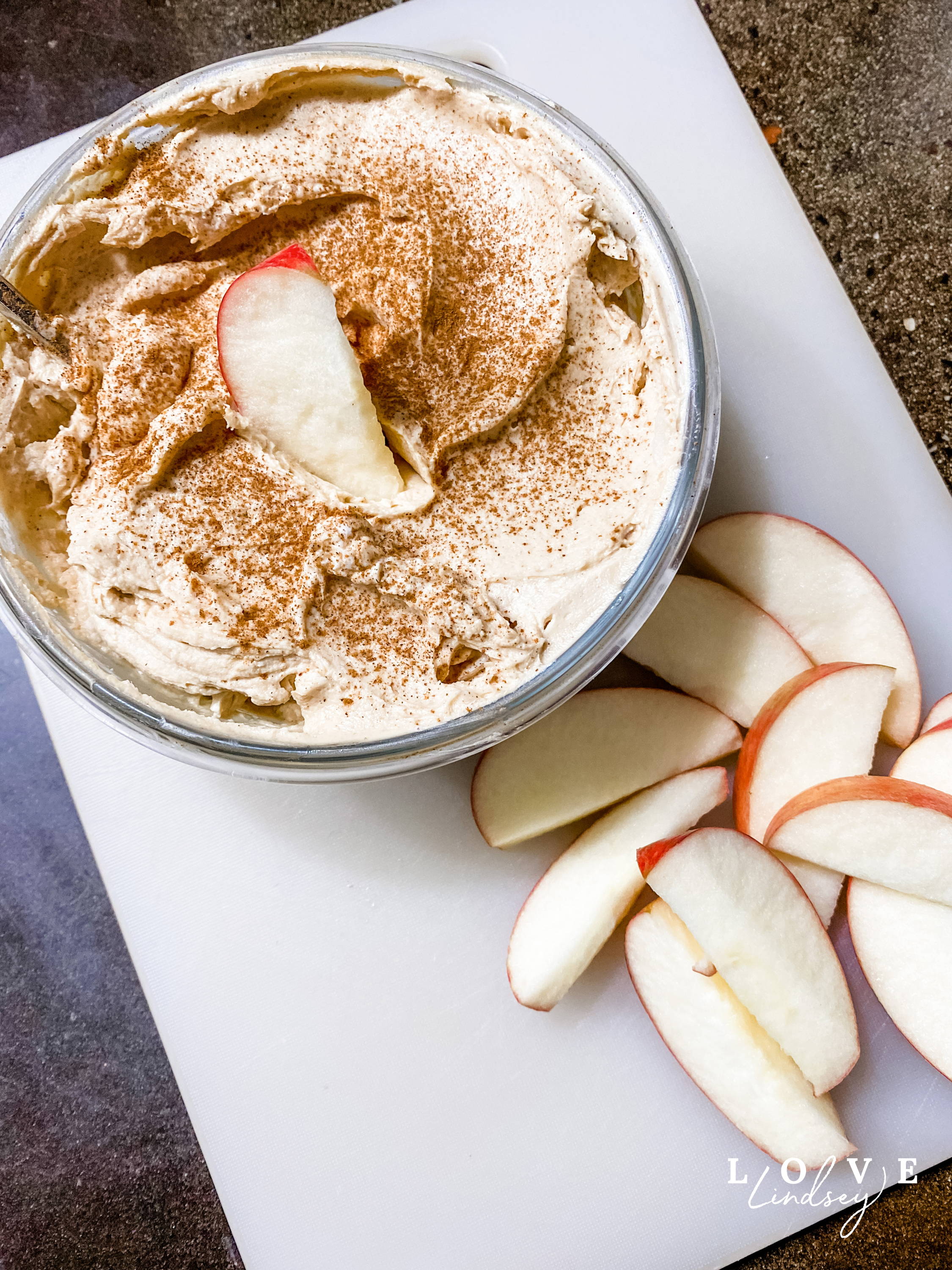 Healthy and delicious don't always go together, but add in "kid approved" and that can seem like a nearly impossible trifecta! But this easy dip checks all the boxes and could not be easier! I've made this for years for my kids and I love it just as much as they do.
I shared this recently on Instagram stories and so many people asked for the recipe, so I'm sharing here so you can save it and enjoy it again and again.
All you need is plain green yogurt, peanut butter ( you can also use sun butter if you have nut allergies), honey, and cinnamon for garnish (optional).
Recipe:
1 cup plain Greek yogurt
3 tablespoons creamy peanut butter
2 tablespoons honey
Optional: Sprinkle the top with cinnamon for a little spice
It's super complicated. 🤣 Mix the yogurt, PB, and honey in a bowl and taste, from there you can add more honey depending on how sweet you want it. Top with a sprinkle of cinnamon if you like.

I usually double the recipe because it goes so fast in our house and as a bonus it keeps really well in the fridge so you can make it ahead too. We even throw it in the cooler to have as a healthy snack on the lake.
Sliced apples, celery, pretzels, or pita chips are all great dipping options, but it's so delicious you can eat it by the spoon! It's thick creamy and tastes decadent without the extra calories or guilt! And if you have a need for something chocolate, top with a few chocolate chips, trust me it's the perfect mix.
This recipe is a family favorite because it is quick, easy and delicious making it a staple for us year round! I hope you love it too! Happy Dipping 😉
---