How to Wear A Headband 4 Ways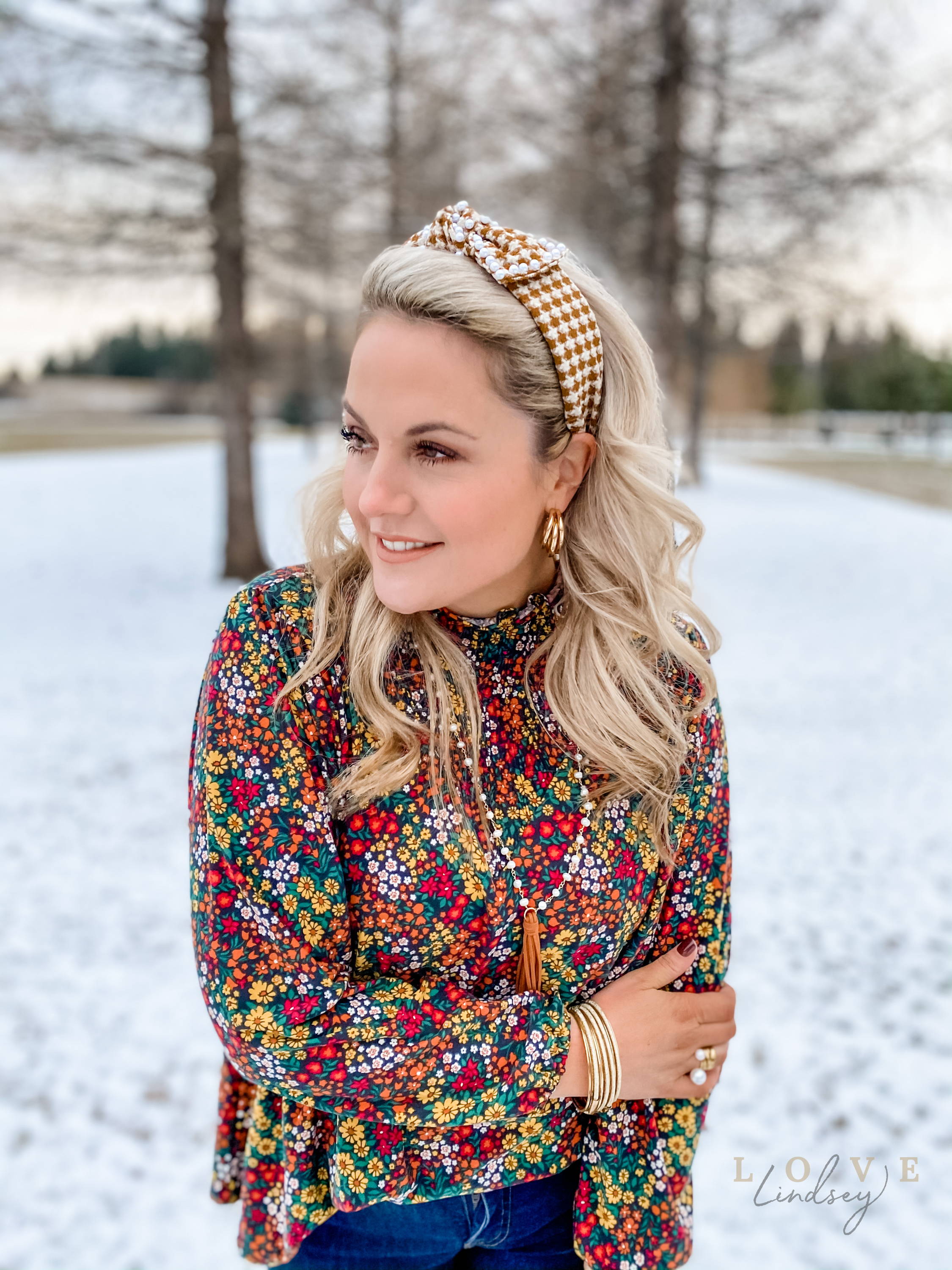 I have a thing for headbands...maybe it was Blair Waldorf from Gossip Girl not only giving me permission to love them but she also made them high fashion long after elementary school. Or, maybe it's just another example of my love for all things accessories! Whatever the reason, I'm a huge fan and I am so glad this trend is here to stay!
In fact, I love them so much I designed a whole new line of headbands - the fit, the fabrics and trims - picking every detail with YOU in mind! I'm so excited that they are ready to share with the world!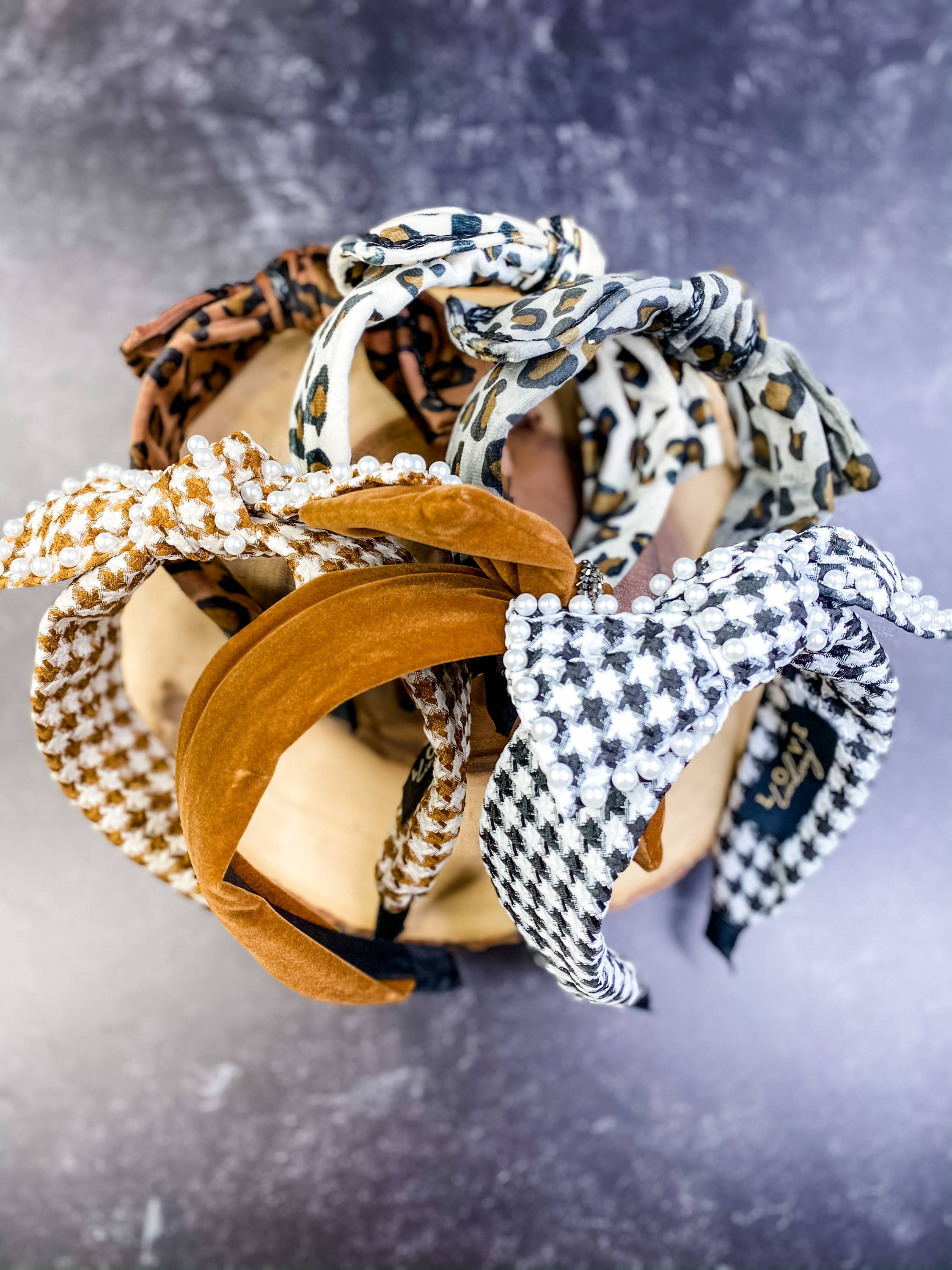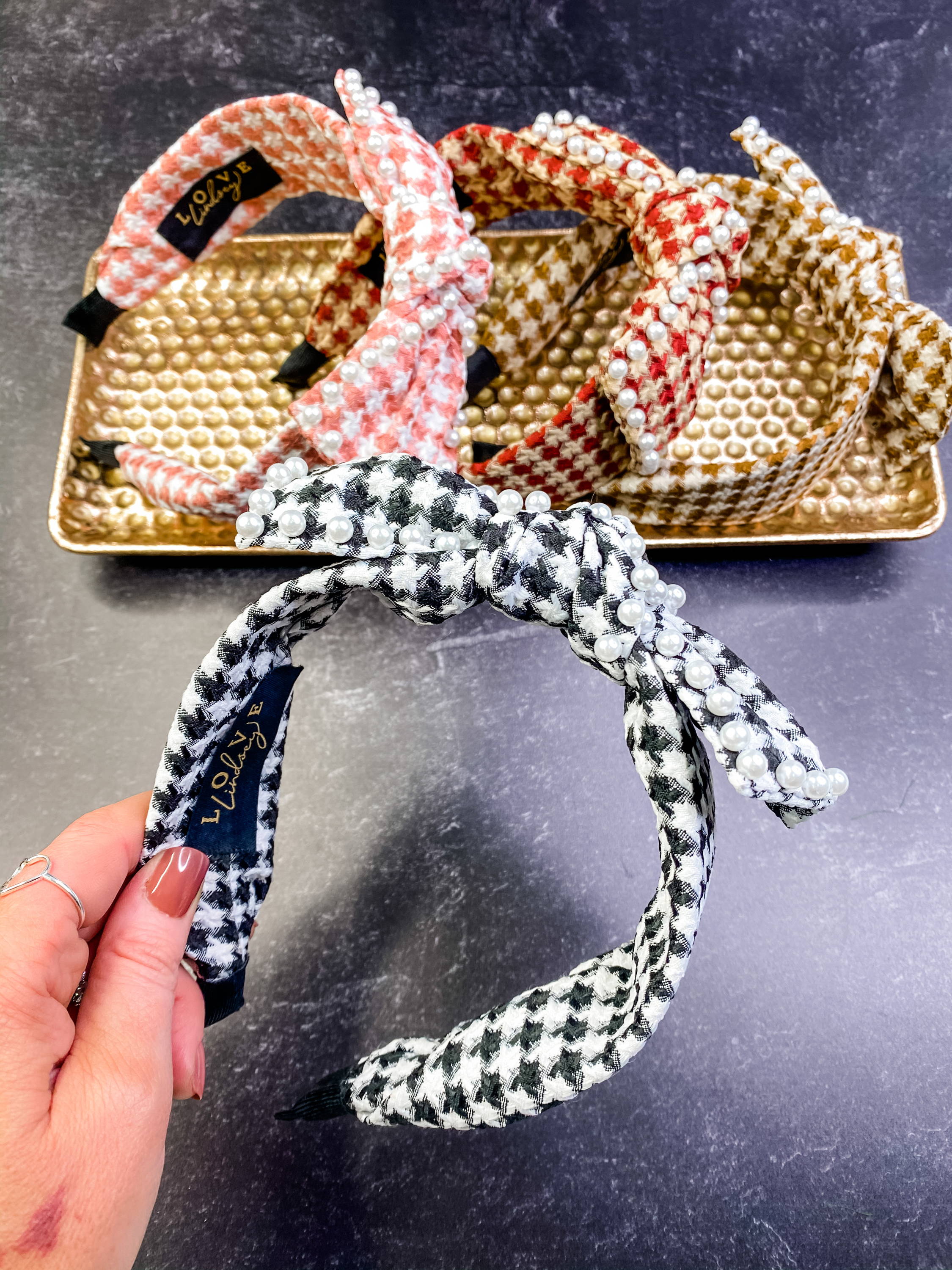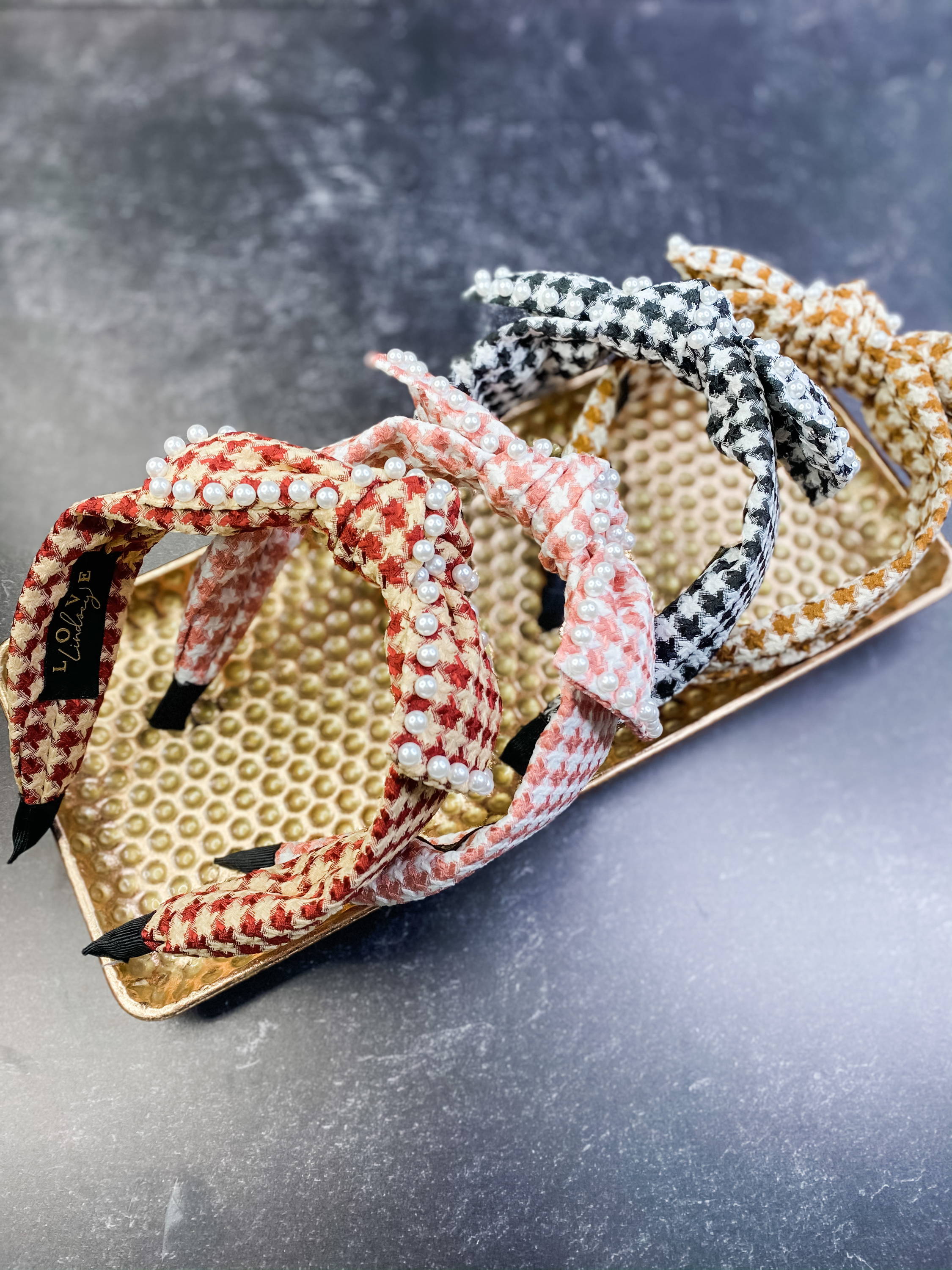 Houndstooth Pearl Headband
Not sure how to wear them?? No worries I've got you covered!!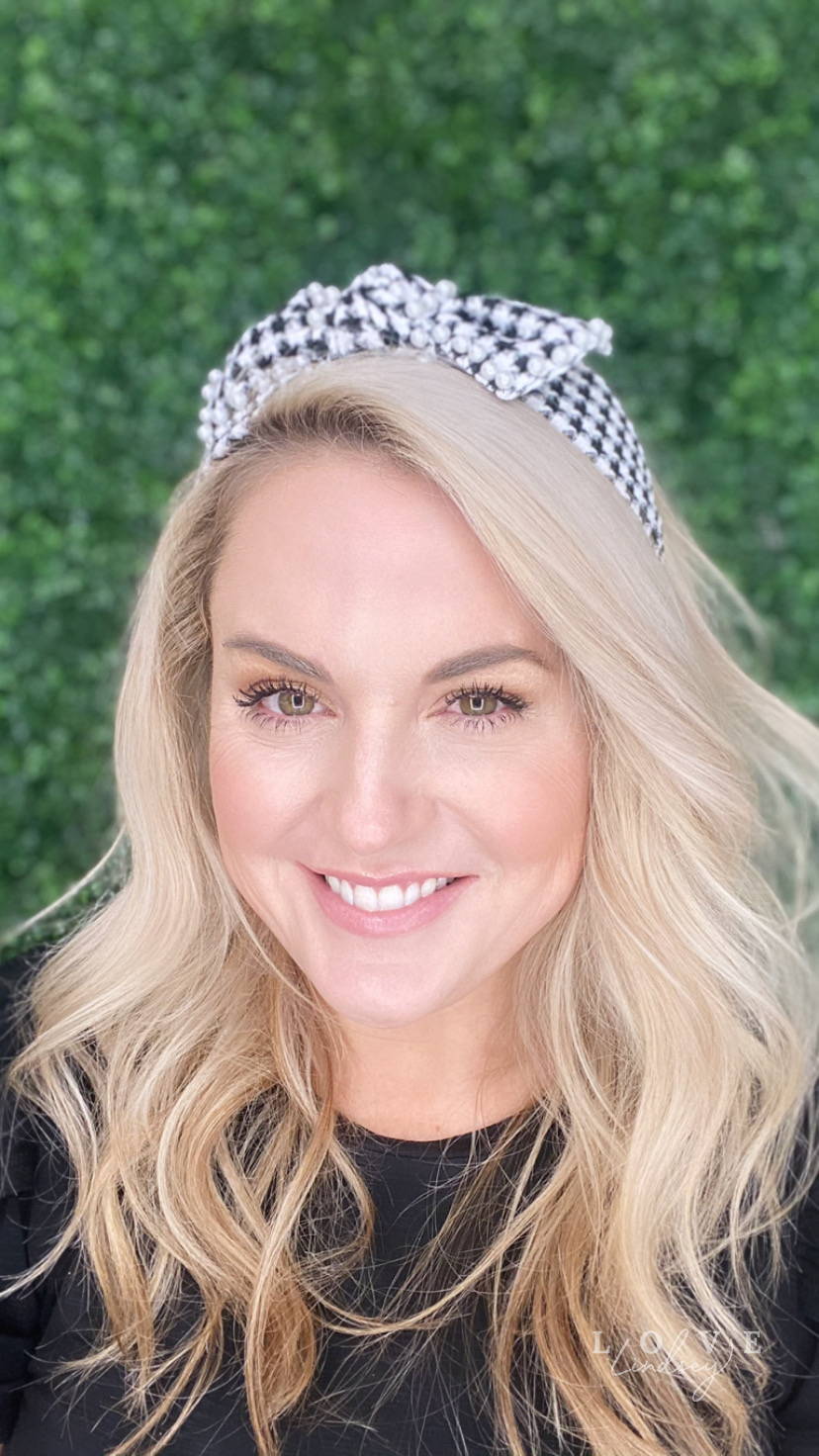 1. Wear on top of your hair, with the headband behind behind your ears and then pull a few face framing pieces out to soften the look.
2. Place the headband on top of your head like in #1 then pull the loose side piece around on top and fasten in a low ponytail.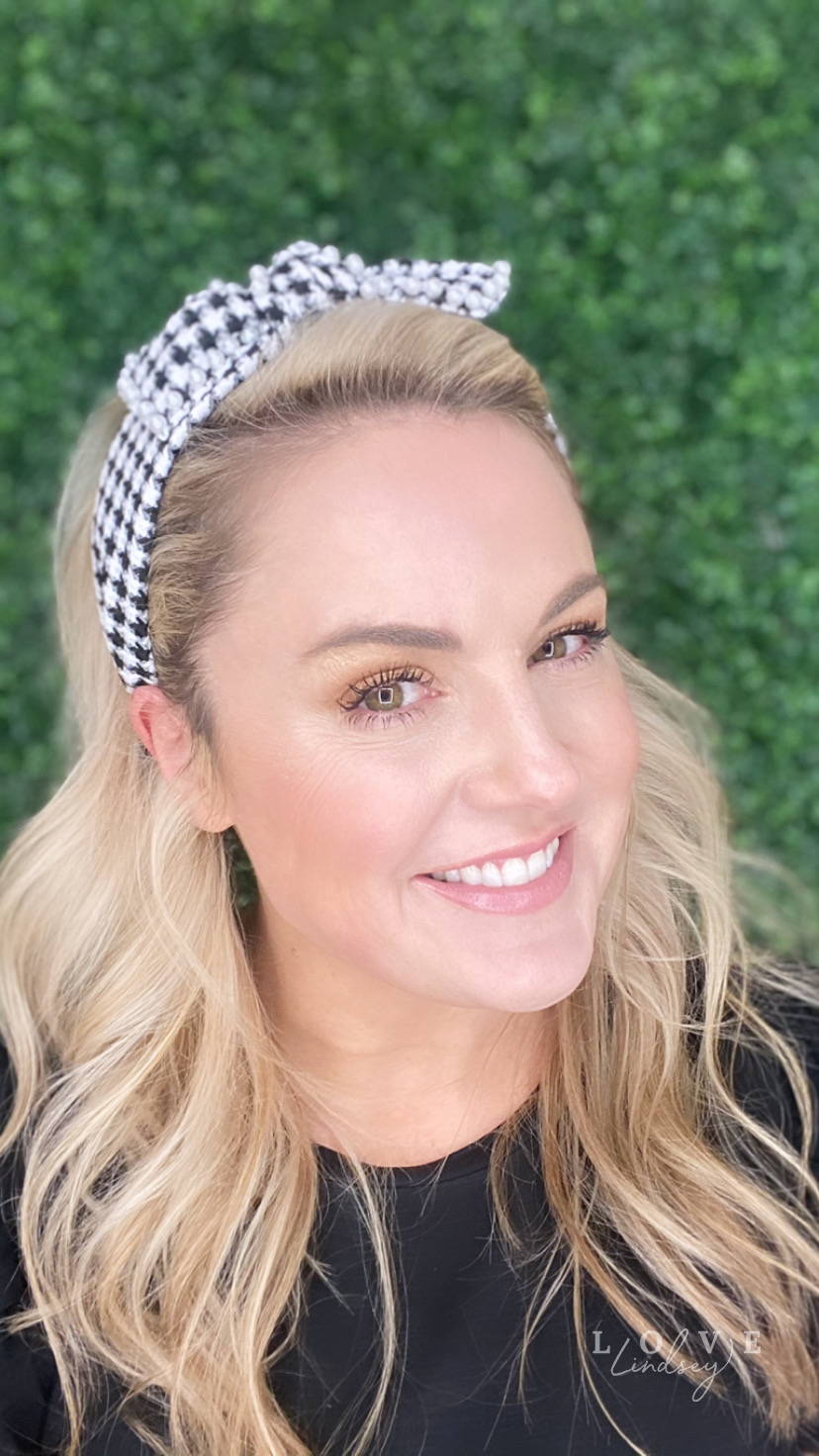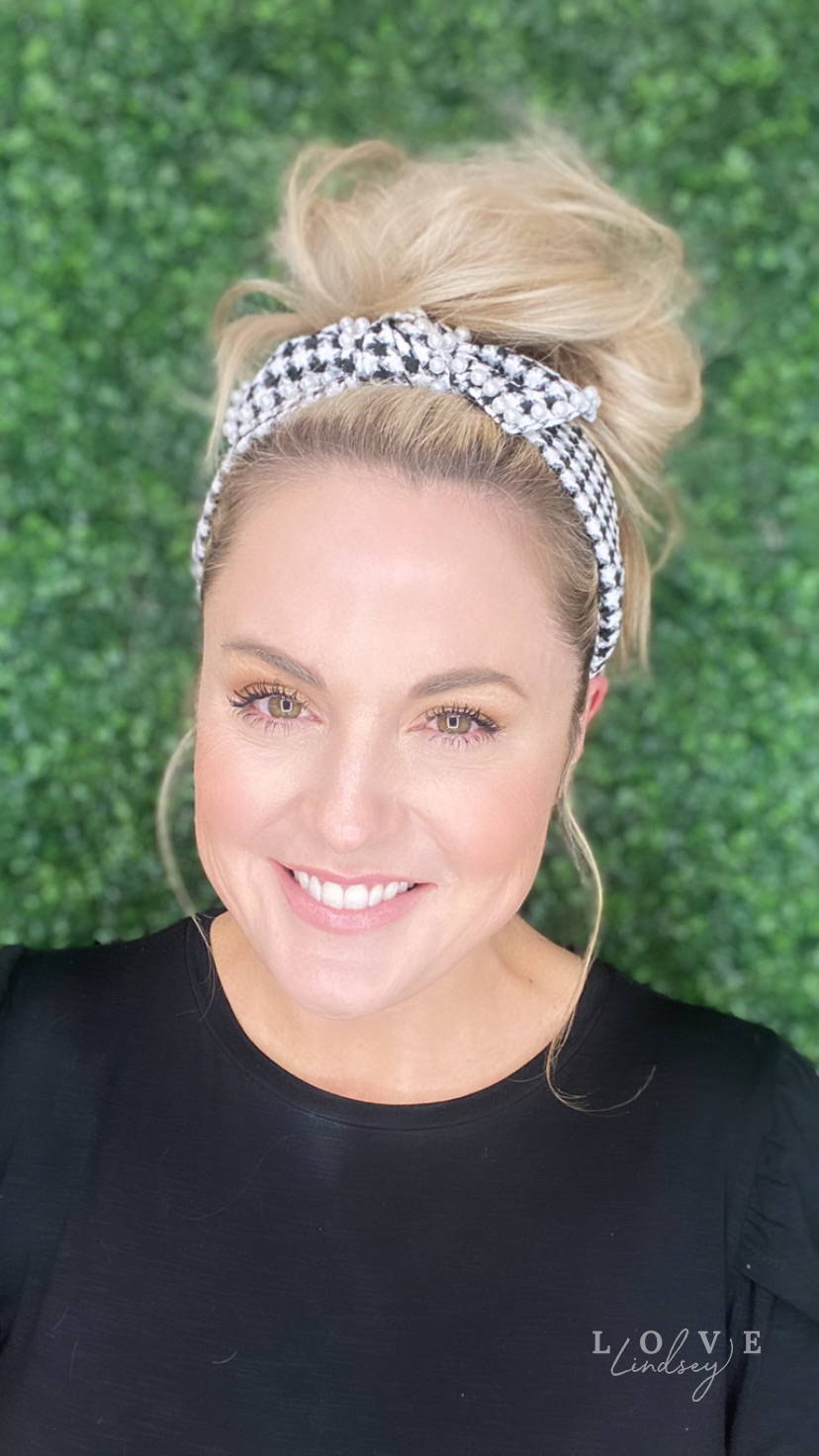 3. Push the headband up under your hair in front and close to your scalp resting behind your ears. I like to pull a few pieces of hair out sound my ears too.
4. Pull all your hair into a messy topknot and then place the headband on top of your head. You can pull out a few face framing pieces too if you like.
These new unique headband are comfortable and won't hurt your head so you can wear them all day and show off your style!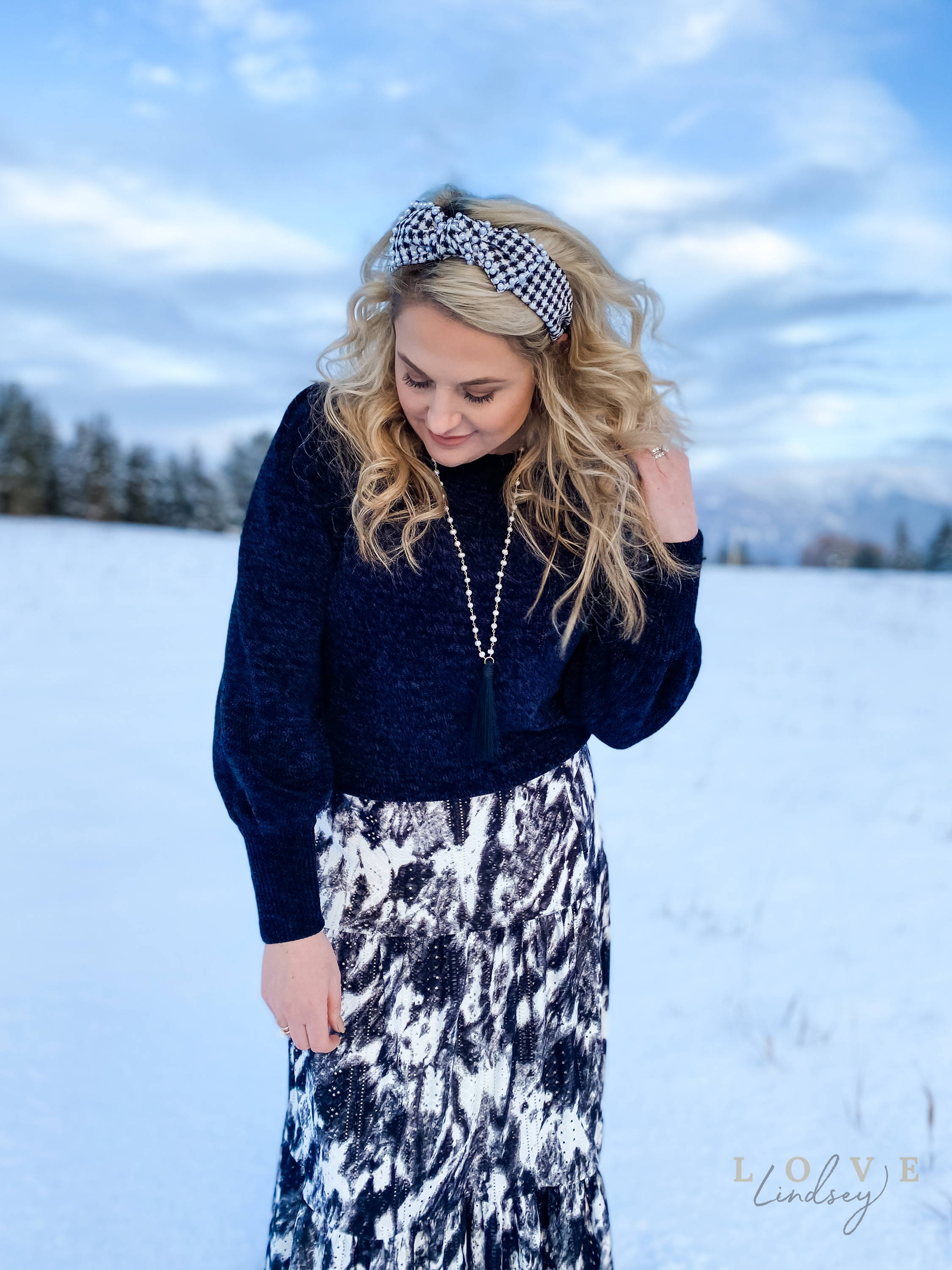 Along with these new headbands, dozens of new earrings, necklaces, rings, hats and purses are part of this HUGE restock. Plus, some sold out favorites are back like the Love Lindsey Beauty Everyday eyeshadow palette, pearl pom beanie and glitter hoops!!
Be sure to tag me when you rock your next headband or any Love Lindsey treasure!! I love seeing you enjoy this line and hope you love it as much as I do.
---