Pattern Mixing 101: How To Be A Pro At Mixing Prints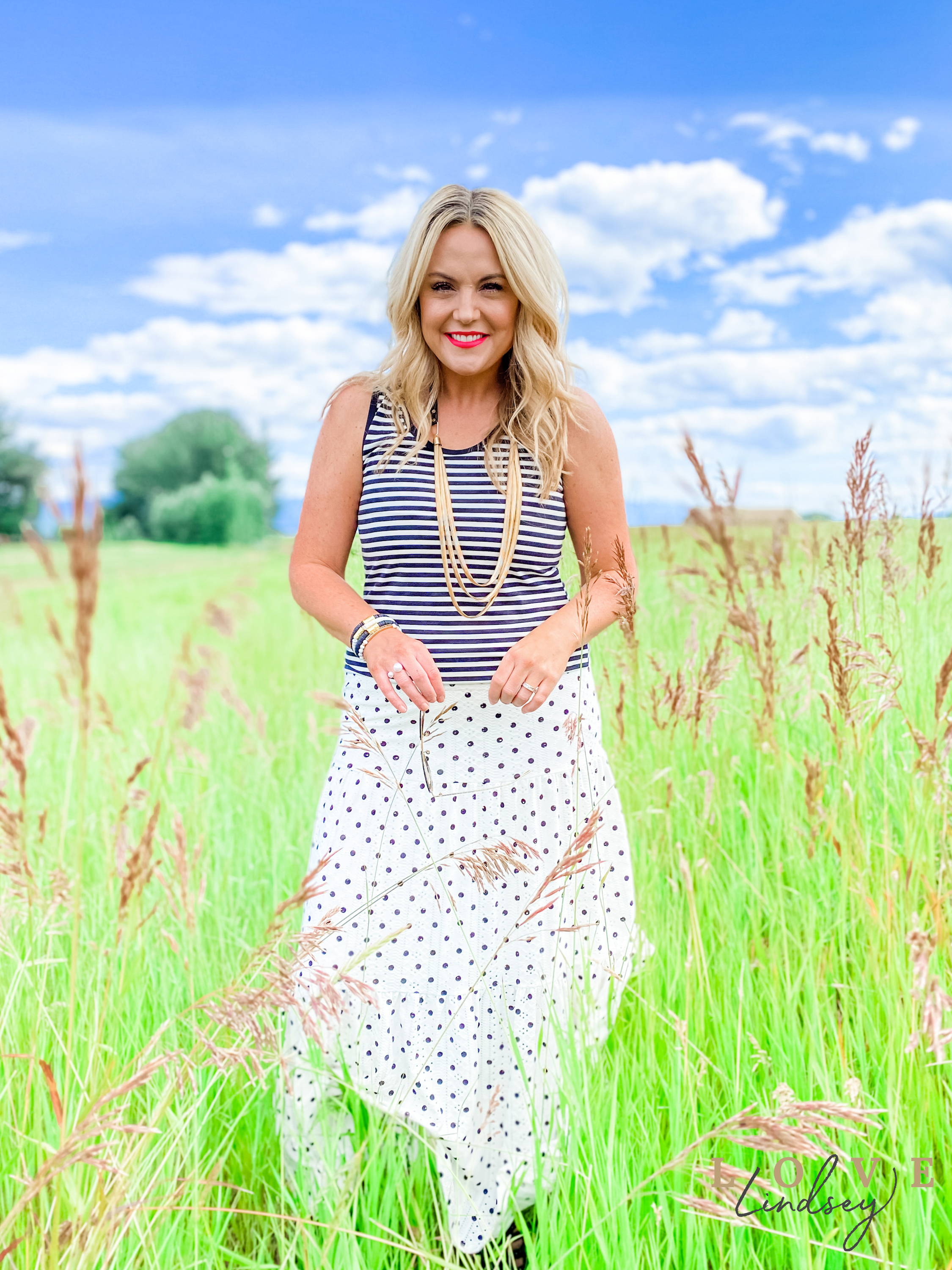 PATTERN MIXING…to most people those are "dirty words", or at least ones that scare the heck out of them. What about you?? Have you ever said, "that's cute, but I could never pull that off!" I promise not only CAN you pull this off, but also it isn't scary at all! When you learn the basics to mixing patterns you'll quickly find your groove then it's no longer intimidating and makes getting dressed and experimenting with fashion so much more fun!!
Let me be your style BFF for a second and let's walk through the few simple tips that I know you can put to work today with pieces you already have in your closet, and you will be well on your way to becoming a professional pattern mixologist in no time!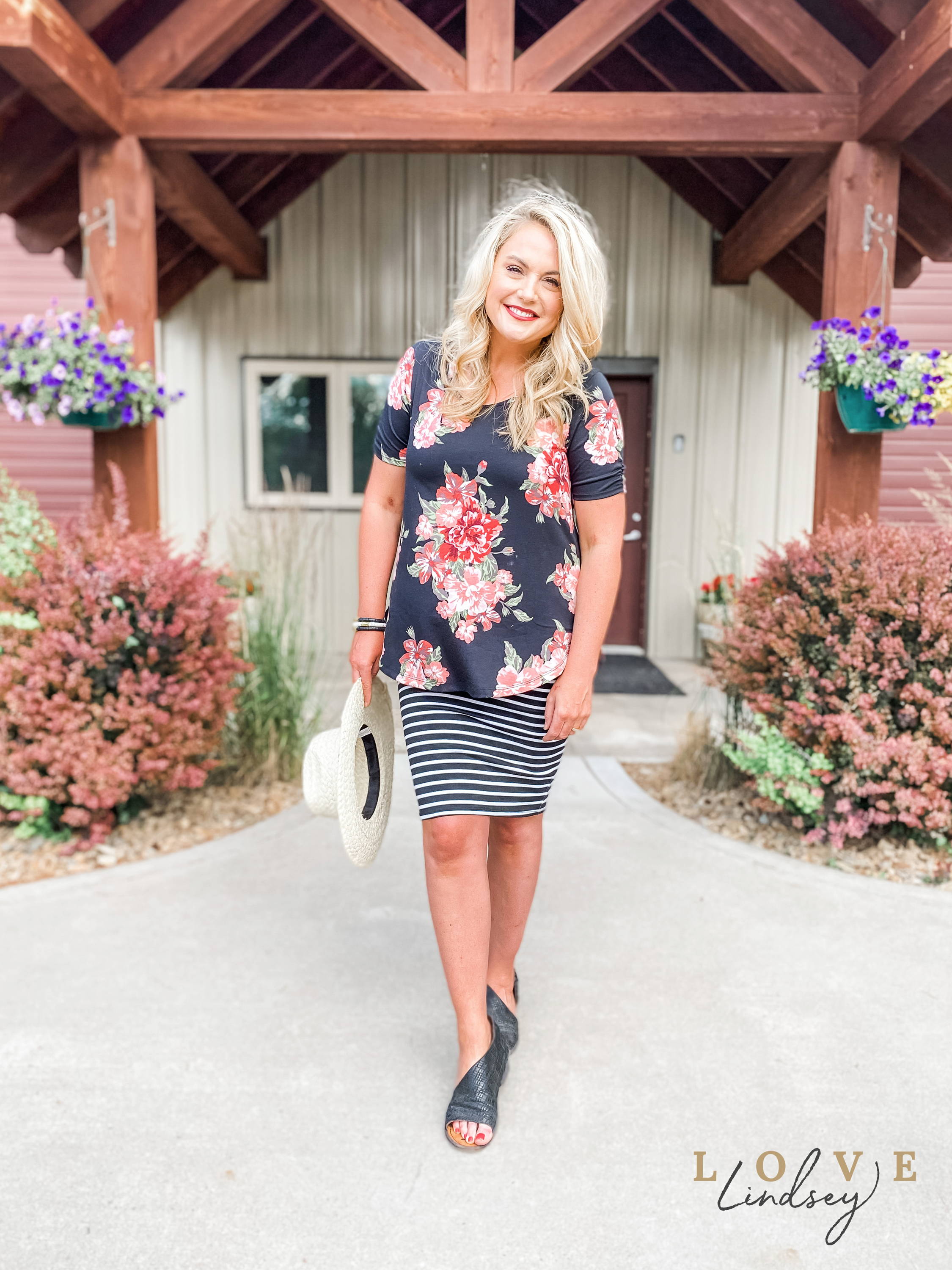 First, for this challenge I want you to forget about matchy-matchy. There is nothing wrong with matching, but most of us are stuck in a fashion rut and we need to toss out the "old" rules to find our updated style!
To start, let's focus on colors, not prints. Do you have a great print jacket or skirt that you love? What are the colors that make up the print? Now we are going to find a complementary print that "goes" based on those same colors.
Next, repeat after me…stripes are a NEUTRAL! A floral and stripe is the easiest pattern mix combo and one you can be confident putting together any day.
For example: I love this bold, coral, floral blazer. I could pair with a little black dress or solid tee and jeans, but a black and white striped tank paired with the black and white from the flowers makes a combo that is anything but boring.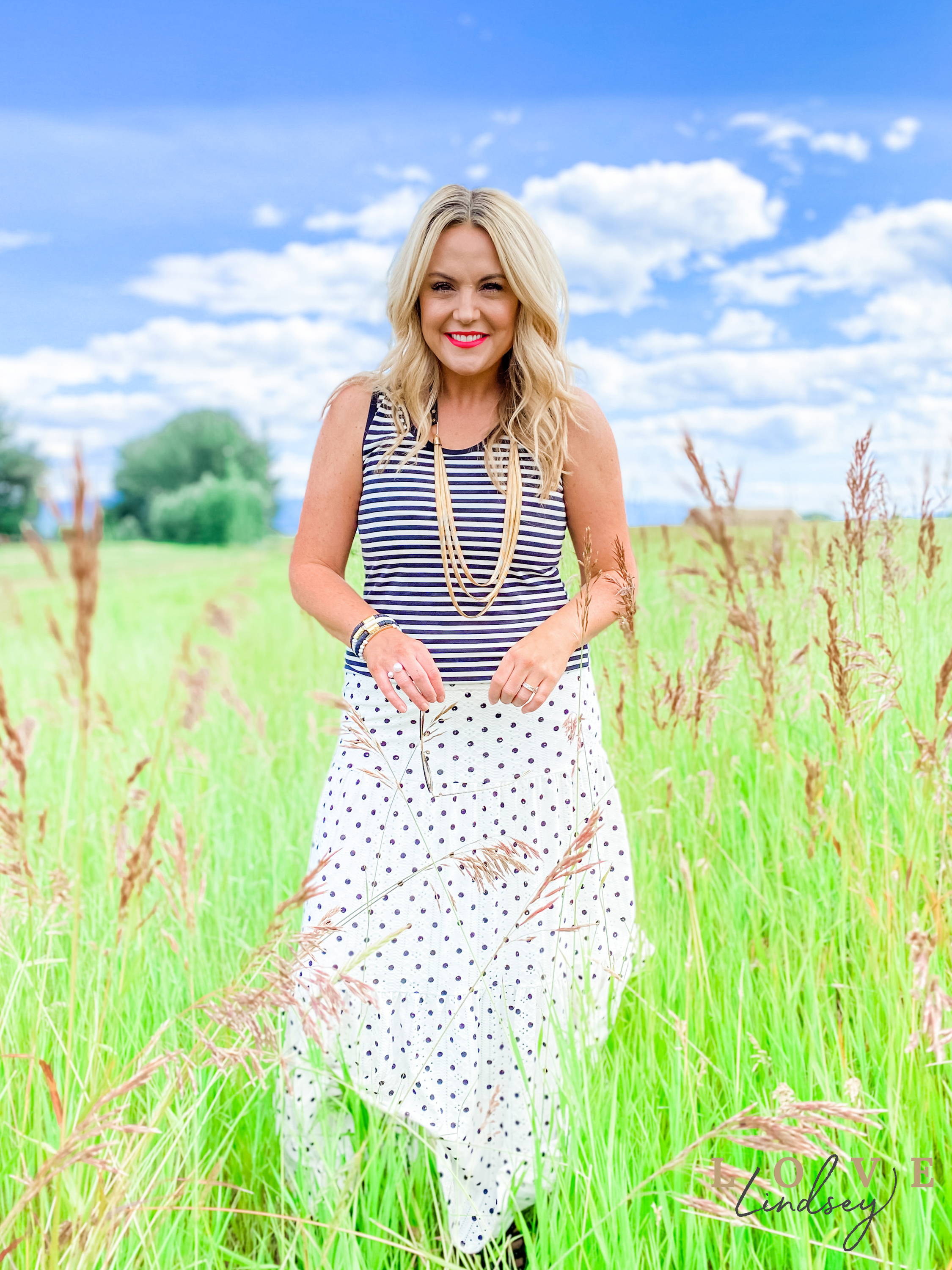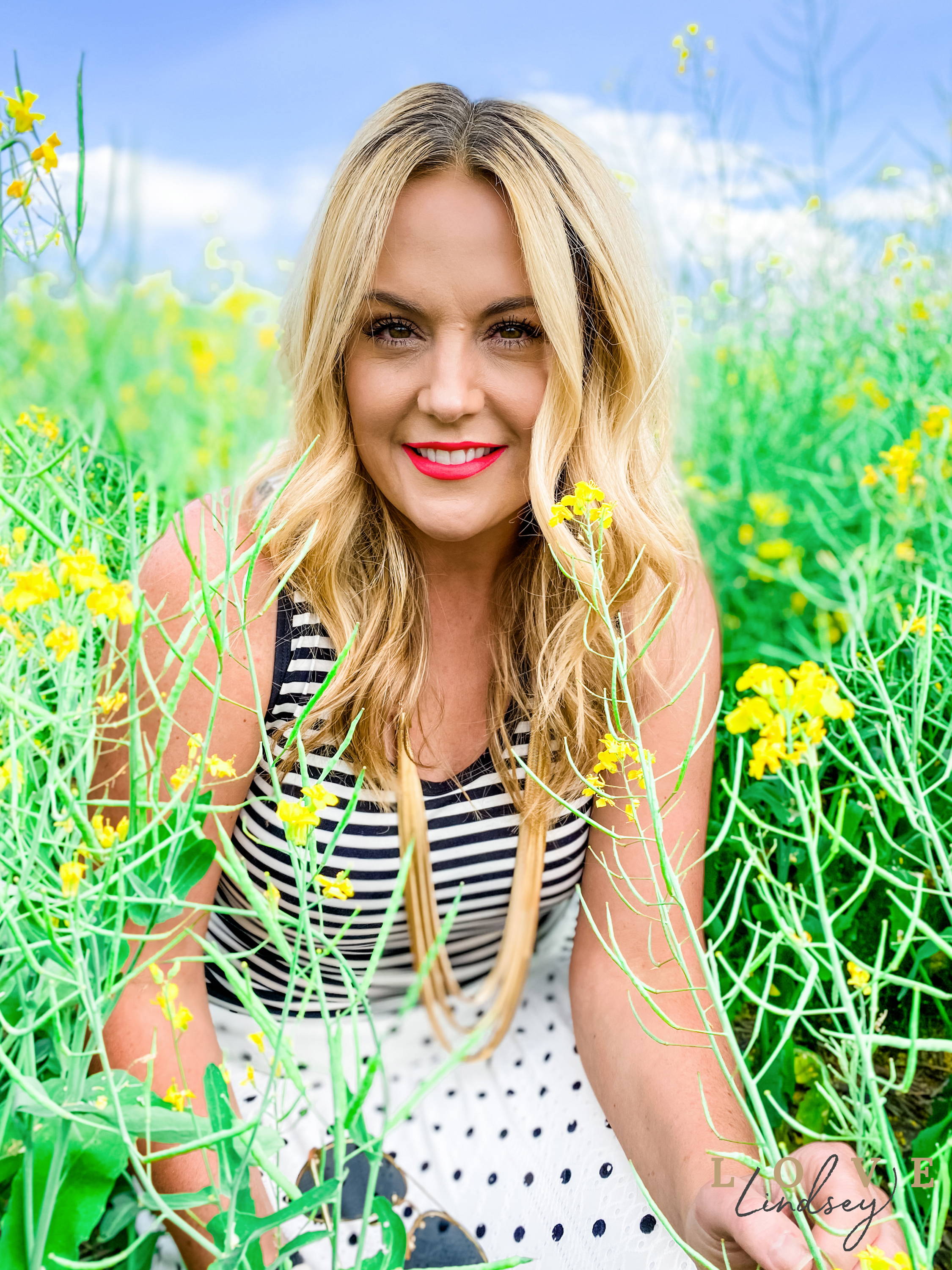 If that floral is too bold, no worries young grasshopper, let's stick to black and white. It's classic, and chances are you already have these prints or something similar in your closet. For this look, a striped tank and polka dot boho Poppy Maxi Skirt perfectly mix because the prints are the same colors. The shapes are similar scale but opposites so they complement each other.
When mixing two prints let one be the star and the other be a supporting character. What I mean is two bold prints or "stars" can be distracting as both fight for the attention, while one bold print and a softer neutral actually complement each other. So instead of looking like a bad Halloween costume, you look effortlessly chic and stylish!
Pattern mixing can also come in your accessories. A bold floral dress and stripe heels make the same style statement as 2 clothing pieces. Think about adding a fun patterned shoe, belt, purse or headband in another print to add that little "extra" something to your look.
Texture is also a "print". A pleather skirt, a purse with metal studs, or a sparkly jacket or accessory mixes prints and textures for a showstopper look.
Bonus - feeling brave? Try mixing 3 patterns like this striped top and dotted skirt from earlier and add bold kimono. The beautiful coral color and large scale floral kimono become the dominant print and the black and whites become accents. All different and unique, but they work together because we are following the simply Pattern Mixing 101 rules 😉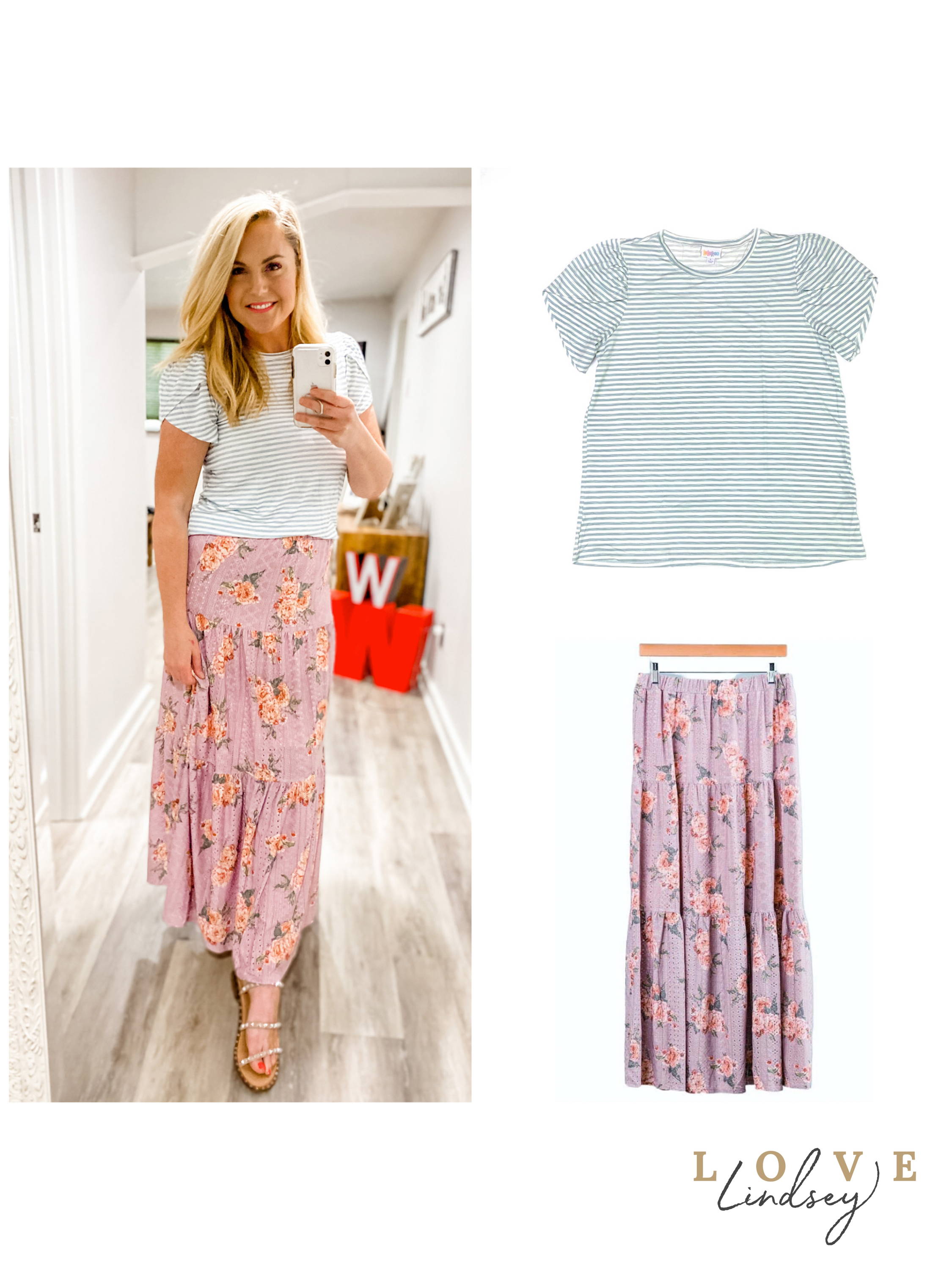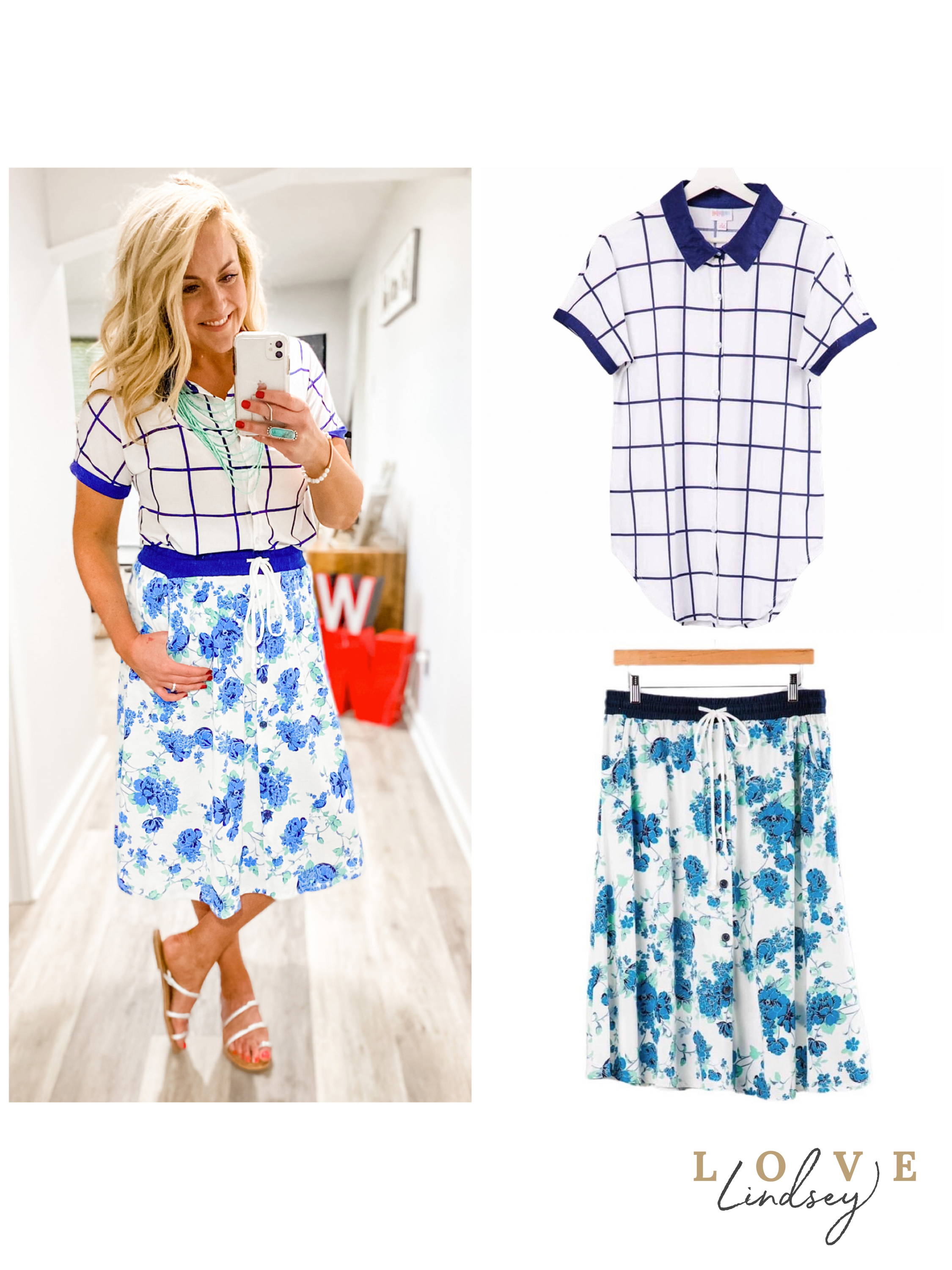 Life is too short for boring clothes is a motto I love; it's a great reminder to have fun with your clothes and to try new things! If you are feeling less than inspired by your current outfits, shake it up by mixing pieces you already have in new ways. When you are willing to mix prints, the outfit opportunities become endless!
If you need some great basics or bold pieces to mix with what you already have, you can find my full inventory HERE. ❤
I can't wait to see the outfits you put together! Comment below your favorite prints to mix and be sure to tag me and use the #LindseyMadeMeDoIt hashtag and I'll pick a winner at random to get a custom mixed print outfit styled me me! Happy Mixing 🥰👗
---