Skin Care: Breaking Down All My Favorites in ALL Price Ranges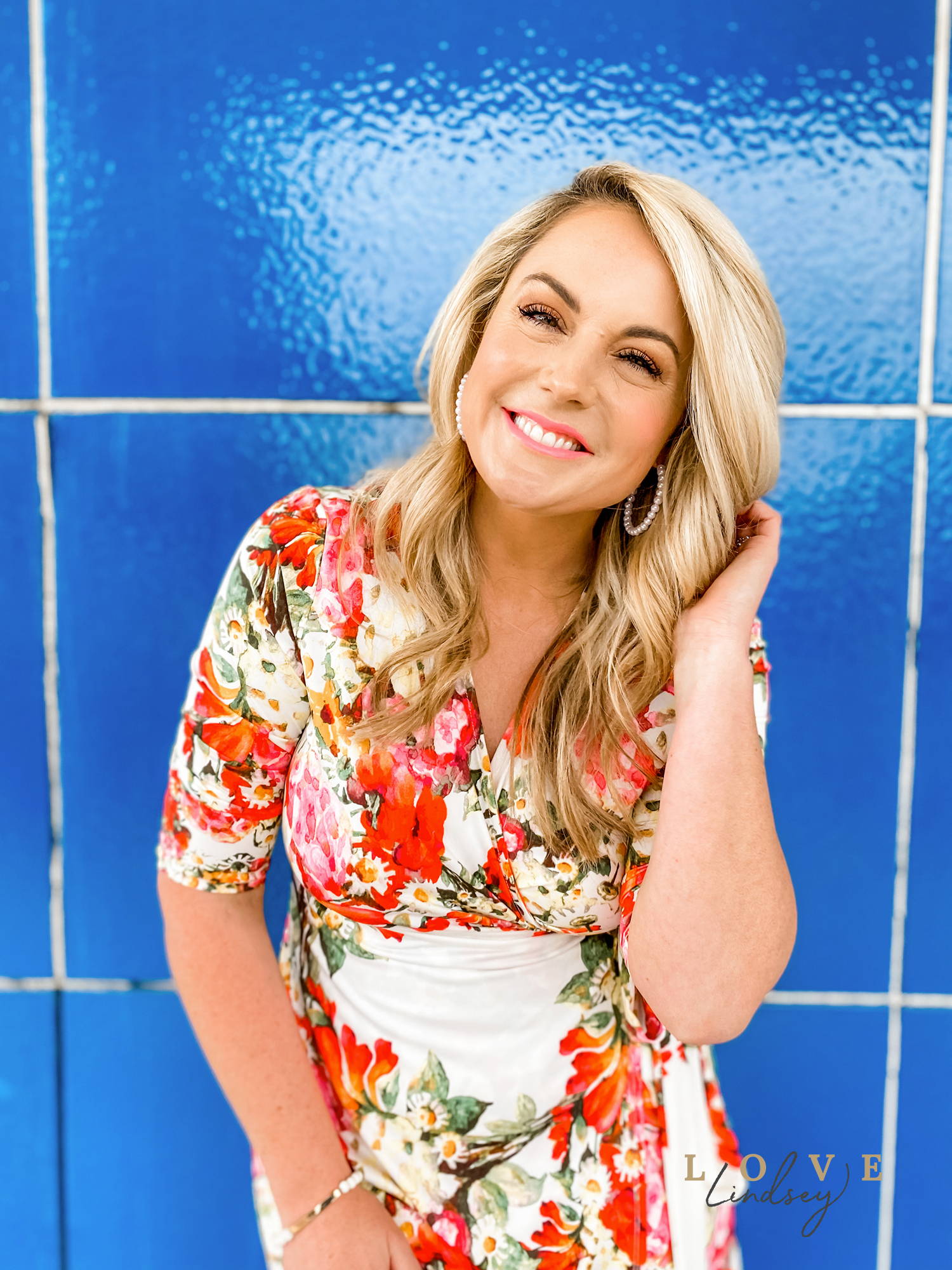 Youthful, glowing skin - it's the common goal, but with so many products in a massive industry it can be overwhelming to know what to try, what works and where to ever start! For years I thought washing my face at night "most of the time" and maybe applying a little lotion was good enough! Oh if only I could go back and tell my younger self so many things 🤣🤦‍♀ At the top of the list would be, wear the dang sunscreen and use some good moisturizer!
But sadly we can't go back in time, so over the past year I've really started taking my skin care seriously. Better late than never! I watched lots of videos, read product what seems like endless reviews, asked friends and professionals for help, and I can honestly say my now 40-year old skin looks better than ever!! The little extra effort has made a BIG difference.
I'm not a professional or a doctor, I'm just sharing what has worked for me in hopes that it can help us all navigate this getting older thing as gracefully as possible too!
1. Wear sunscreen EVERY SINGLE DAY! Not just in the summer when you are at the pool, make it part of your morning routine - no excuses. It's hard to reverse sun damage, but you can start today to prevent more from happening! I love Supergoop products; I moisturize and put on the Unseen Sunscreen under my makeup everyday. It isn't greasy, doesn't break me out! It protects my skin and acts as a primer which is a win. On makeup free days I still wear the Glow Screen it has spf and is lightweight with a slight tint to even out my skin. I always have both on hand and stock up when supergoop has sales.

2. Drink WATER! I have drastically changed the amount of water I drink and it shows in my skin. This is the cheapest way to have better skin, drink at least half your weight in ounces a day in good ole plain water. I now drink a gallon a day, it's a struggle to get it all in and YES you have to pee A LOT 🤣 but my skin thanks me for it!!

3. Double cleanse. If you have trouble with breakouts I've found this really helps. In the morning I wash my face in the shower after working out and love this budget friendly trio. Cerave is a great, gentle, moisturizing cleanser you can use daily. Botanic Tree Glycolic Acid Exfoliating Cleanser is a savior to combat breakouts, and the Palmer's Coconut Scrub smooths and resurfaces. I use the Cerave each morning first, then alternate between the Botanic and Palmer's for the second wash depending on that I think my skin needs.

4. Under my makeup I love Ole Henriksen products. I use the Banana Bright Vitamin C Truth Serum first, pressing into the skin, followed by the Banana Bright Eye Cream, and C-Rush Brightening Gel Cream for my moisturizer. These Vitamin C products have drastically reduced the discoloration and age spots I was starting to notice on my face and I'm a have made me a believer! They range from $30-$60 and last a long time. Also watch for sales and discounts through their site to stock up!

5. At night I now ALWAYS remove my makeup, even when I'm tired. I never was consistent before and I always would get breakouts after sleeping with makeup on. So I just made it a priority and I see now that it's worth the effort! I love these microfiber washcloths they are all I use and this spa headband both from amazon to keep my hair dry. I love using a balm cleaner first to remove makeup, this Clean It Zero brand is a great amazon find as well and an amazing value at less than $20 a tub which lasts a long time! No matter the makeup look, it just melts it away quickly without drying my skin, I keep this in my Amazon cart and reorder regularly!

6. For the second wash at night I love to use the Lumi Spa a friend gifted me here's her profile so you can get more info. I thought my skin was clean before, but after using a powered brush you see just how much more makeup and oil is in your pores 😳 and after one use it made me a believer. I love that it has a timer, and is gentle. In fact, it vibrates and stops if you push too hard. My skin is noticeably more smooth and glowing after using it!

7. Next I repeat the Vitamin C Truth Serum from the morning, pressing into the skin not rubbing. I also use the excess on my hands and apply it to my neck, chest, and the backs of my hands. I do this with every product: sunscreen, moisturizer, serums you name it! These areas show age quickly and most ladies neglect them, so start giving them some attention. 😉 You can use the Ole Henriksen eye and face creme again, they are great products. But at night I like the thicker creams so they can really do their work while I sleep without worrying about makeup over them! I love Tatcha products for nighttime use! The eye cream and moisturizer are amazing and worth every penny, also a little goes a long way!

8. Now a quick swipe of Moxie lash and brow serums (use code LINDSEY for 20 percent off) to help with length and thickness. My lashes are so healthy and long without extensions thanks to Moxie products.

9. Finally, Laniege Lip Mask; hands down the best lip moisturizer, I use it religiously then it's off to bed. SLEEP IS SO IMPORTANT. 7-8 hours EVERT night is always my goal. Rested Skin = More Youthful Skin!
It sounds like a lot of work, but I promise it's not! These are all products I use and repurchase regularly. Not everyone's skin is the same, but these absolutely work for me!
And in full transparency because we are all girl friends here and I have nothing to hide, I do get Botox a few times a year around my eyes and forehead. I'm a very expressive person, and I always want to keep that, but I love having a small amount to help keep those lines from getting too deep. I also look more rested, which is always a plus. My best advice for getting Botox: ask around, who do ladies you know recommend? And be sure to speak up about what you want. This is NOT a time for bargain hunting or discounts… it's your face, if you choose to get Botox, save up and pay for a skilled and highly recommended professional.
The only other procedure I've had is the skin pen, or micro needling. Unlike Botox where the pain is almost non existent and downtime is basically nothing, micro needling is a different story. I take Arnica, an herbal supplement that helps with bruising, before and after, but it's lots of tiny needles and pokes and you are bright red for a day or two, may have bruising and then you peel. You can cover up with makeup after 24 hours so it's manageable and it feels like a sunburn.. annoying but not awful! The procedure stimulates collagen production and helps remove that older layer of skin to show younger healthy skin underneath. It's an investment - around $500 - but my skin texture is drastically improved. Most doctors recommend this facial 2-4 times a year for the best results .
BONUS TIPS: Retinols
Some people are for them, some are against them. In my opinion they are the most efficient and aggressive way to fight back against fine lines and wrinkles, the tell-tale signs of aging as well as help with acne and acne scaring. But not all Retinols are created equal, the potency is drastically different from product to product.
Palmer's Facial Oil: This is a great budget friendly option, under $10. The oil has retinol and the oil moisturizes at the same time. I don't peel with this but don't see a difference. Remember anytime you use retinol be extra diligent about using sunscreen because you will be even more susceptible to burns and damage.
R-45: This system is a great next step. It's a $150 for the 45 day system that you repeat 2 times a year so $300 a year. The potency slowly increases with each of the phases so you see less peeling, but still great results.
Zo Radical Night Repair: This stuff is intense but it works. It's more on the spendy side, $170 a tube, designed to use regularly. But you use a pea size amount and it lasts a long time. I get this from the doctors office where I get Botox. It works the fastest to get results in my opinion, but I do peel more at first with this, first hence the glowing skin underneath. But after about a month the peeling lessens, some call it the "retinol uglies" my best advice stick with it get through that shedding phase… it's worth it! It is a personal choice, slow and steady or accelerated with more noticeable short term irritation, but once I was ready to try it out… RETINOLS made the most noticeable improvements!
At the end of the day, no matter what products you do or don't use, you are beautiful!! And remember, self-care isn't selfish… be consistent and take that little bit of time for you NOW your future, healthy skin will thank you! 😉
If you try some of these products let me know what you think of them below, also if you have some favorite products share then I'd love to check them out!
My friends at Moxie and I teamed up to share the love and give away a FREE lash and brow serum set and my favorite mascara to a random friend who comments on this post.
Cheers to clear glowing skin loves!

---
---