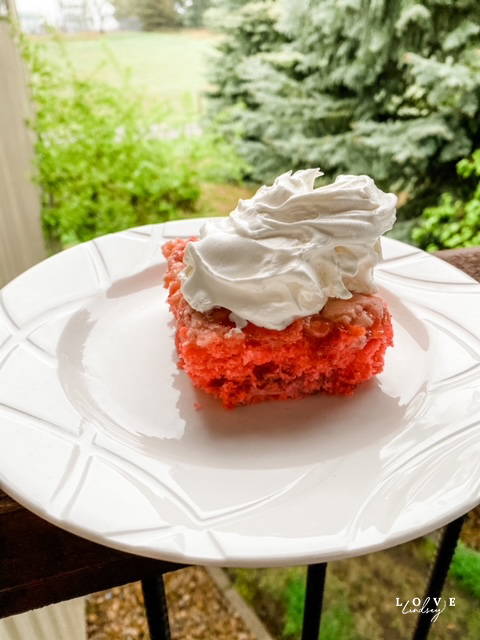 It's Memorial Day weekend, the official kick-off to summer, and this dessert screams summer! It's sweet, delicious, and served cold so it's refreshing and the jello adds a unique flavor and texture that you are going to love!

And since the summer is busy, this is a great go-to desert to have on the ready to take to any get- together or when you have company because it's items you can always have on hand just in case.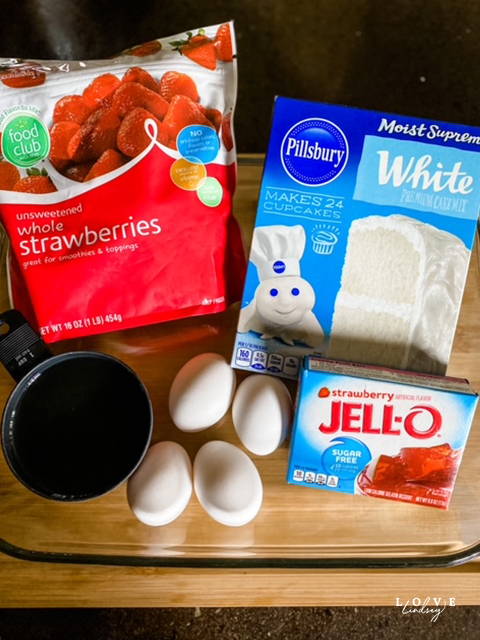 Ingredients:

1 White Cake Mix
3 tbsp. Flour
1 pkg Strawberry Jello (large)
16 oz pkg frozen strawberries (thawed)
4 eggs
1 cup oil
1/2 cup water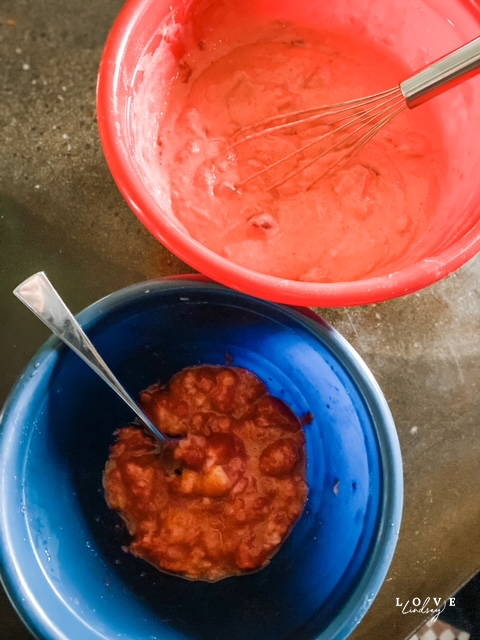 Mix cake mix, flour, and jello, then add oil and water, whisk in one egg at a time, then fold in the thawed strawberries mashed with a fork (reserve 1/4 cup for the frosting).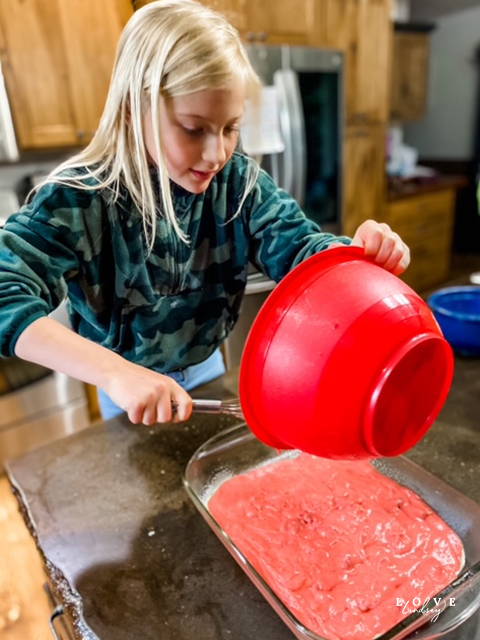 Pour into an ungreased sheet cake pan bake at 350*, 30-35 minutes.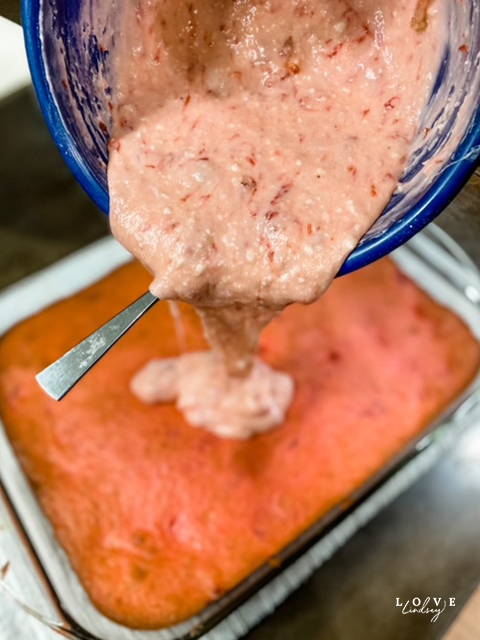 Frosting:

1/4 Mashed frozen strawberries (reserved from the cake)
1 stick melted butter
Pinch salt
1, 16-oz box powdered sugar

Icing will be thick, spread over cake while still warm. It soaks in and makes the cake so moist and adds to the unique texture!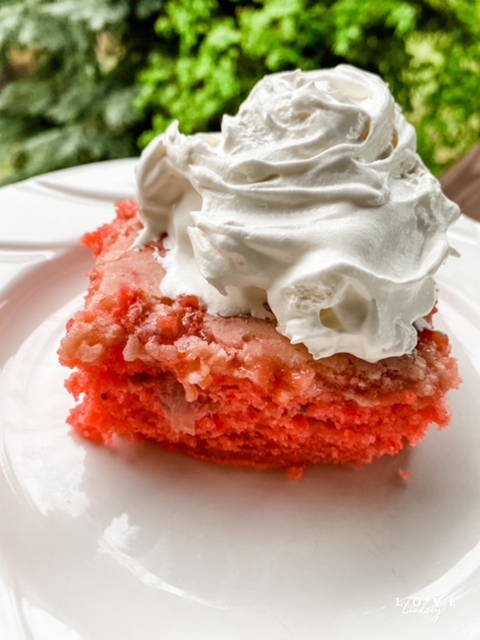 Refrigerate 12-24 hours before serving. Keep in the fridge until gone (which won't be long). In reality, just a couple hours in the fridge to cool and set is perfect, because waiting to enjoy this is torture!

We love to top with cool whip or whipped cream, but you can eat it as is too! It's a family favorite either way!

This treat is so easy and delicious!! I hope you love it as much as we do! If you try it be sure to tag me! 🥰 Have a safe and wonderful holiday weekend!!
---