3 NEW Love Lindsey Beauty Items
Just in time for summer - NEW Love Lindsey Beauty items are here. Beautiful bronzer in 2 shades, new creamy lip/cheek tints in 5 gorgeous shades that you are sure to love, and a new, lux, dual ended brush set specifically designed for all your foundation, concealer, bronzer, blush and powder needs. I use these every day and now can't live without them. After months of work I'm so excited to finally share them with YOU!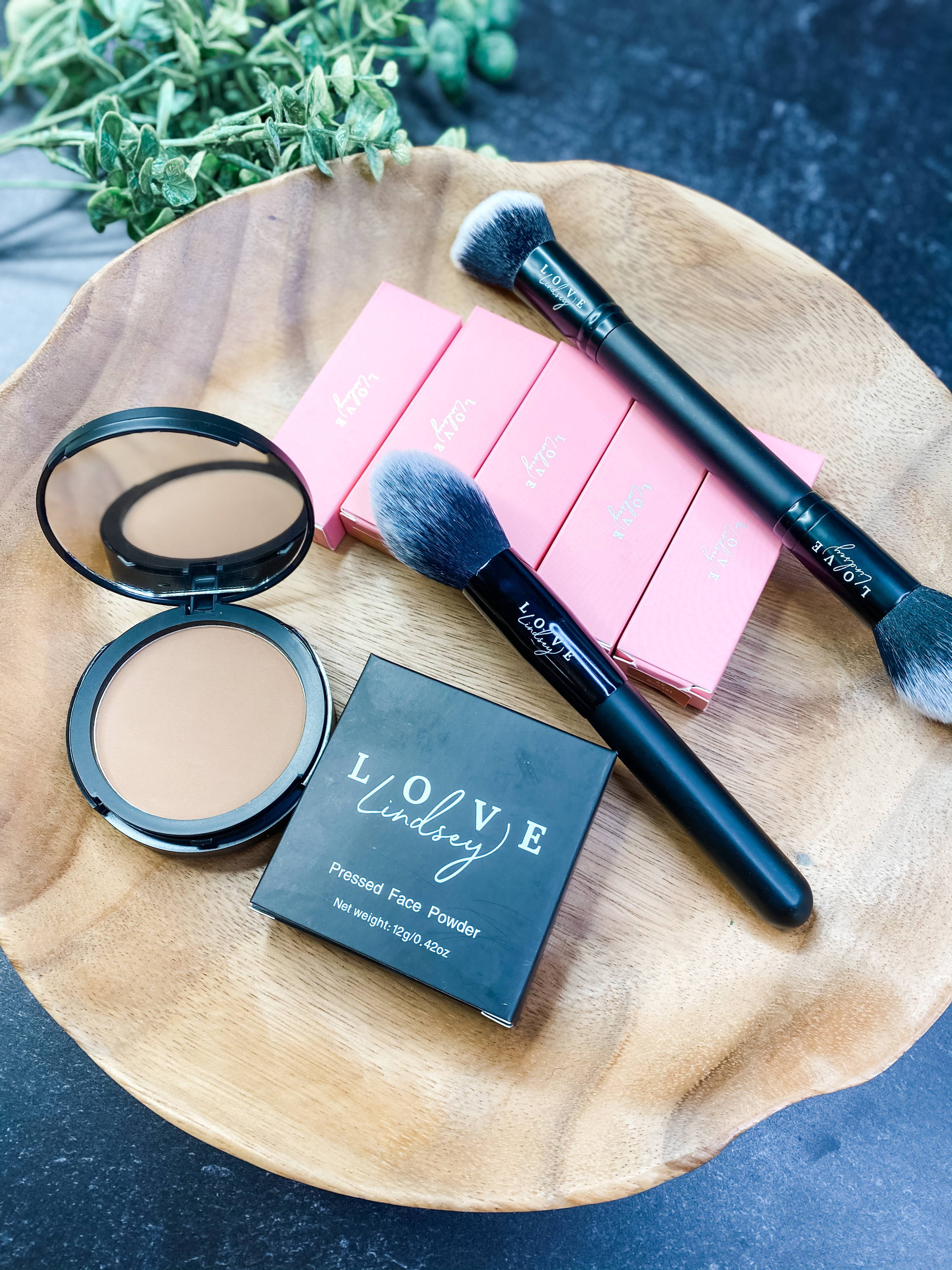 You can buy the items in a bundle or individually, whatever works for you!! Also, each item has great multi-use, so you can throw them in your bag or travel with less products. I'm all about simplicity in the summer; we love to be outside or at the lake so this collection was designed with that in mind.
The bronzer I love to use for a full makeup look, but on the busy days it also adds the perfect warmth to my face just over my tinted sunscreen. A little trick: use the same bronzer you use on your face for eye shadow! A sweep of bronzer on your lids is a quick and easy way to look put together without another product or extra time!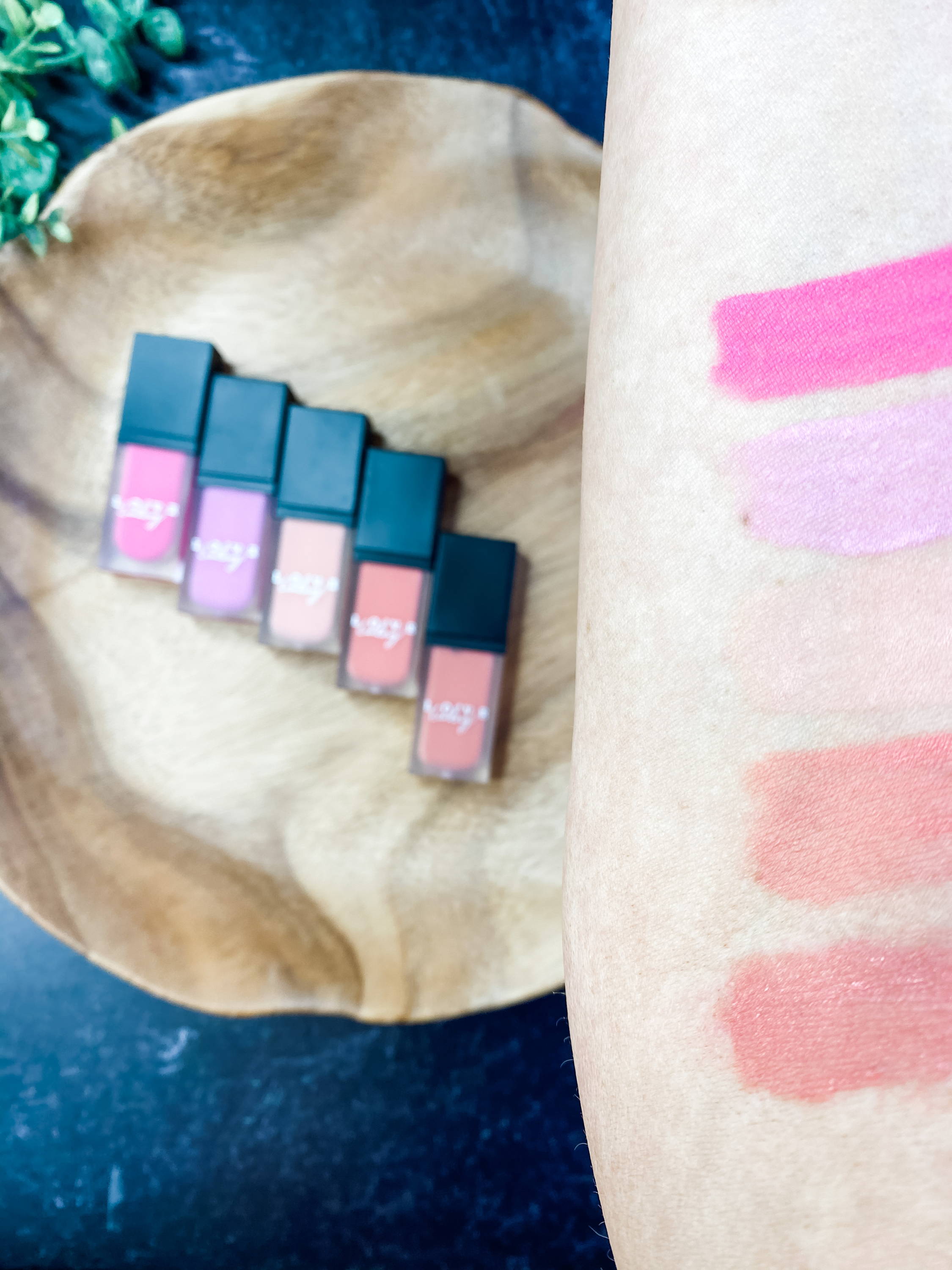 The lip/cheek tints are a beautiful cream consistency and packed with incredible pigment! They come in 5 colors and can be used for a subtle, no-smudge lip stain and then use a dot or two of that same color to your cheeks and blend for a great rosy glow! Win-win!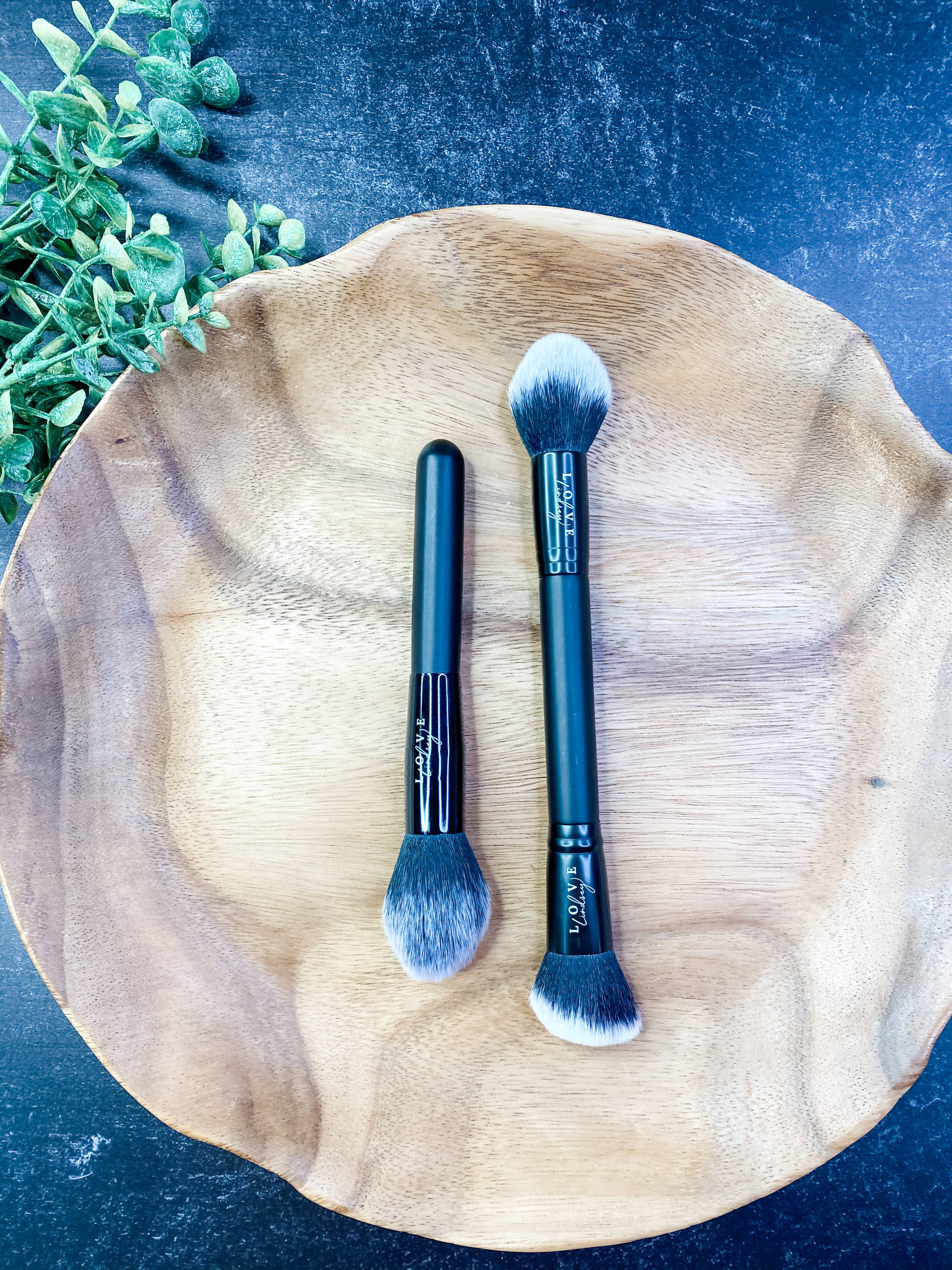 The brushes…. oh how I LOVE these brushes!! This set has 2 brushes but 3 ends, maximizing the space in your makeup bag. The dual-ended brush is so easy to hold and works great for foundation, concealer, and bronzer all in one. The larger, fluffy brush I love to use to blend my cheek color and to add finishing powder! The new quality is so important to me and I'm over the moon with how they turned out!
These three new products are joining the line today, but if you haven't yet tried my other items, be sure to check them out! Our fan favorite eyeshadow palettes, lip glosses, lip crayons and much more are available now too!
---