How To Style A Jumpsuit 6 Ways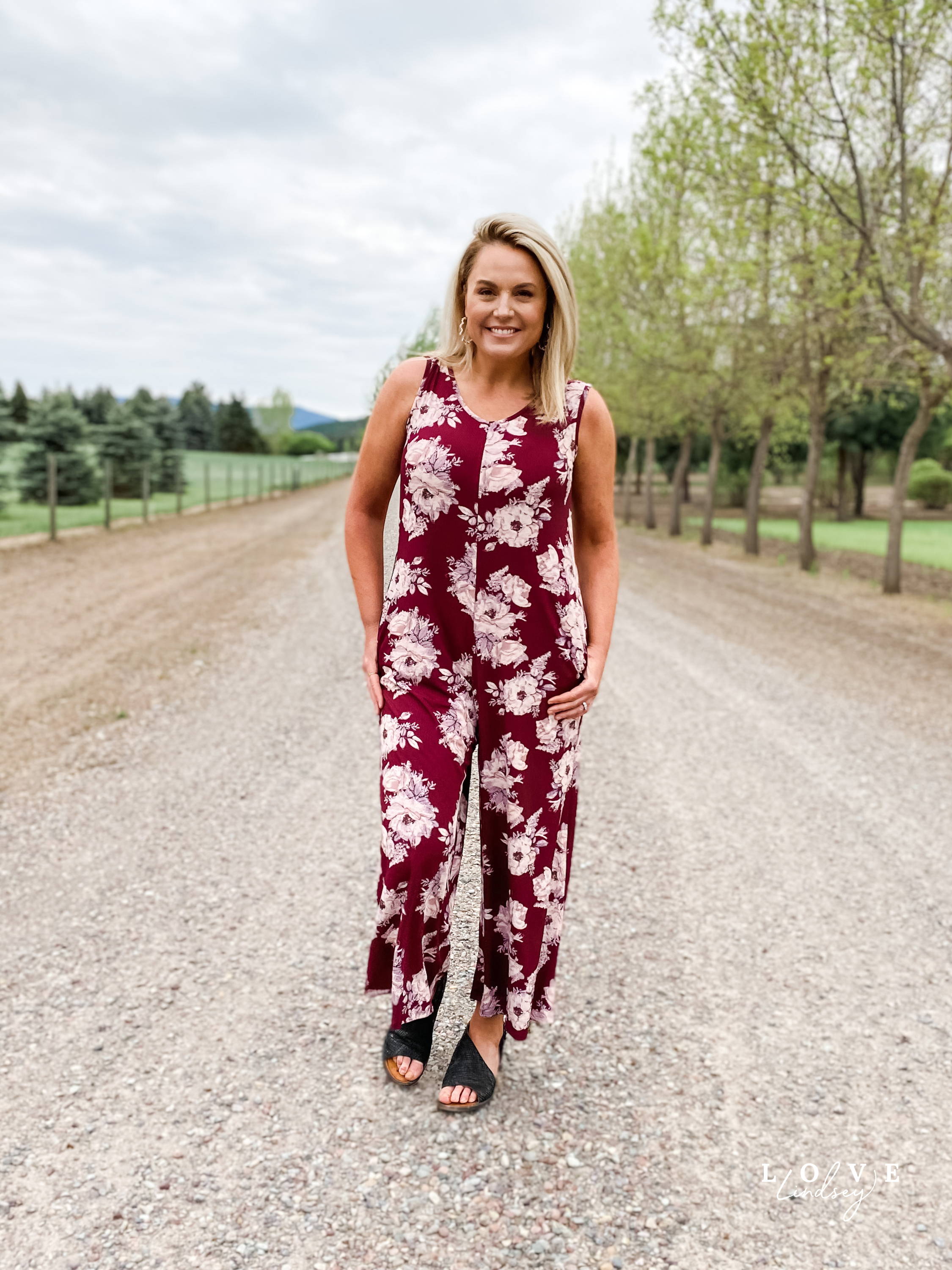 Jumpsuits are comfortable, versatile, and perfectly on trend, but the style can be intimidating!! How do you wear it? Can I REALLY pull that off? The answer is YES, and I'm going to show you how to style a jumpsuit 6 ways - dressed up and down to get tons of use out of this perfect summer style!
This beautiful maroon, lavender, and pink floral is the Natalie, a tank, midi-length jumpsuit with pockets. Amazing stretch, fits true to size and is beyond comfortable!
Worn alone it's an easy, relaxed look that you can throw on with flats, sandals or even Converse. It's great for a casual look or even as an easy swimsuit cover. To add shape, a belt is a great addition.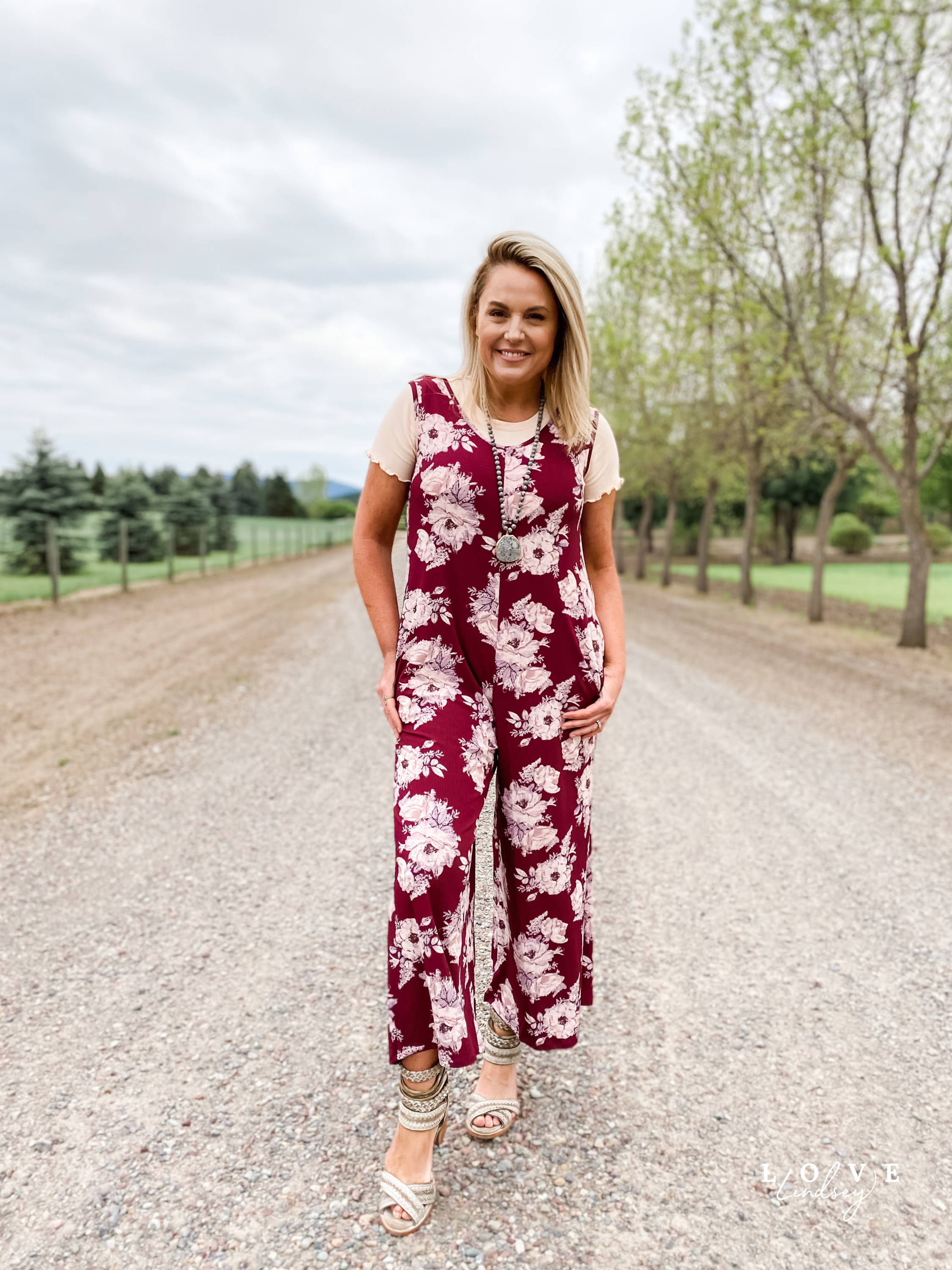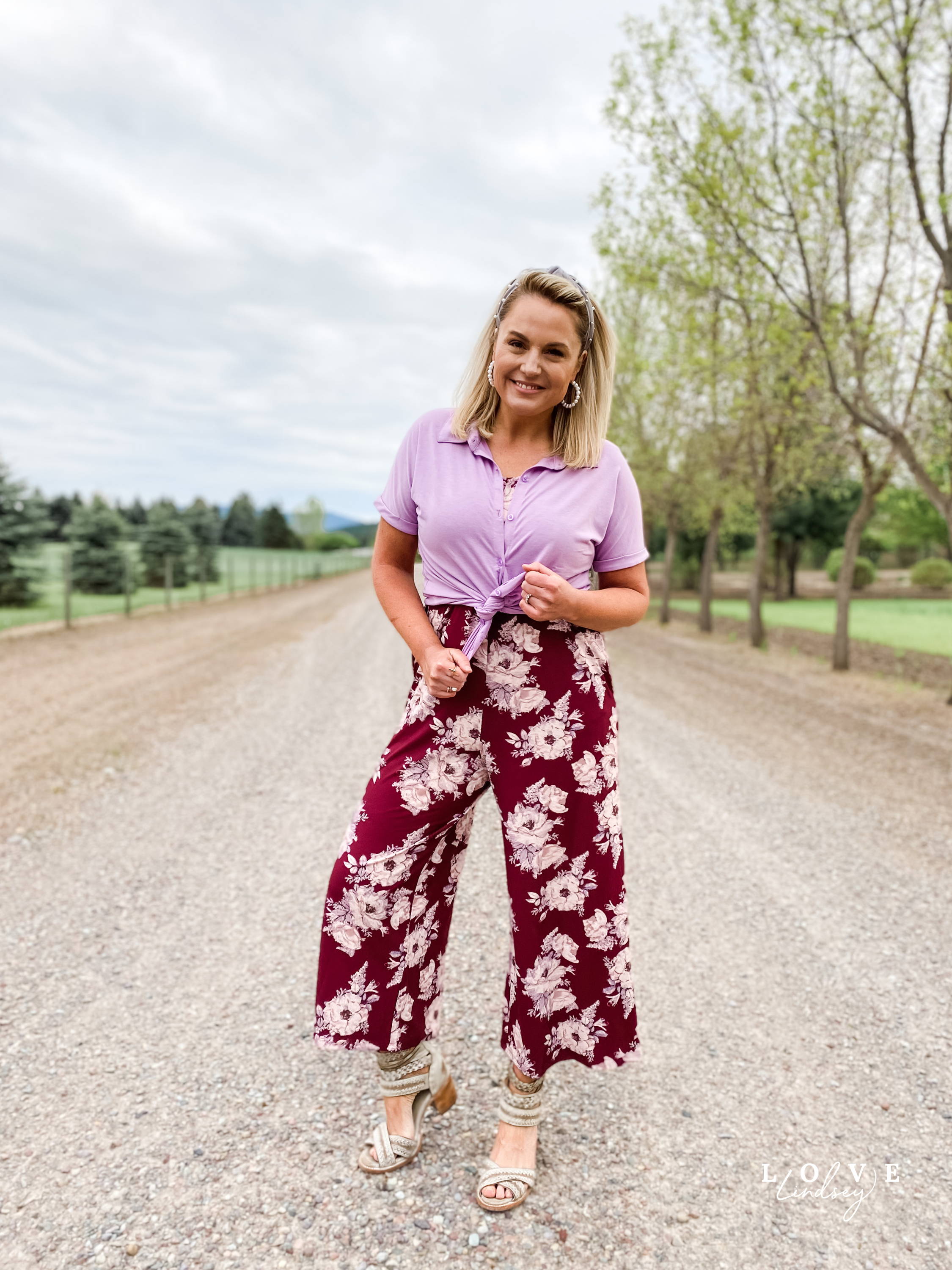 If you want to add some coverage on your arms, a short-sleeve tee underneath is an amazing casual option.
Tying a button-up over the top gives a great layer and adds shape at your smallest part, your natural waist which is always flattering.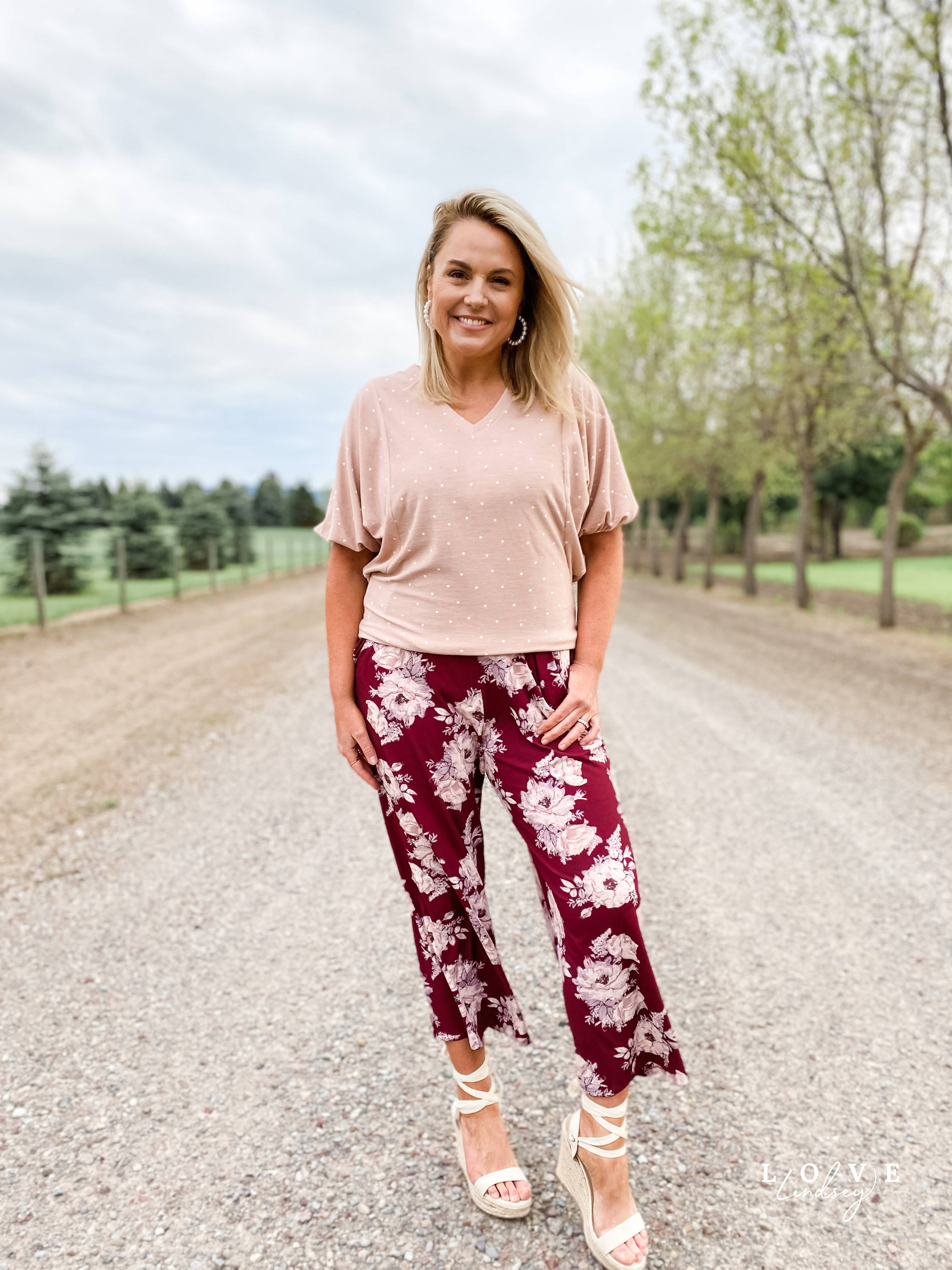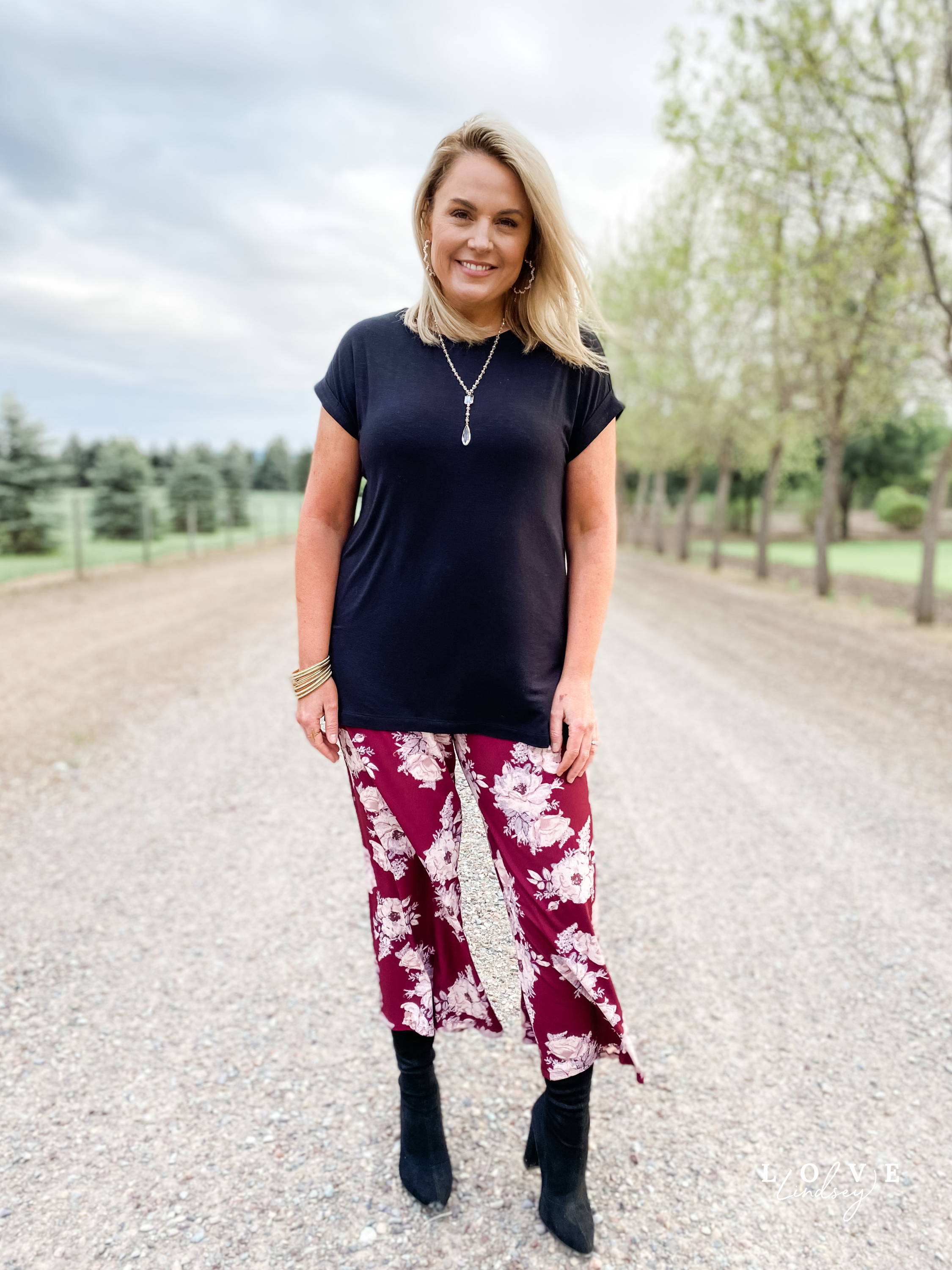 To take the one piece and make it look like a two piece set, getting even more use out of the style, add a top over the jumpsuit. I love the feminine detail of the bubble sleeve and the sleek lines of the tunic, two very different looks with the same floral jumpsuit.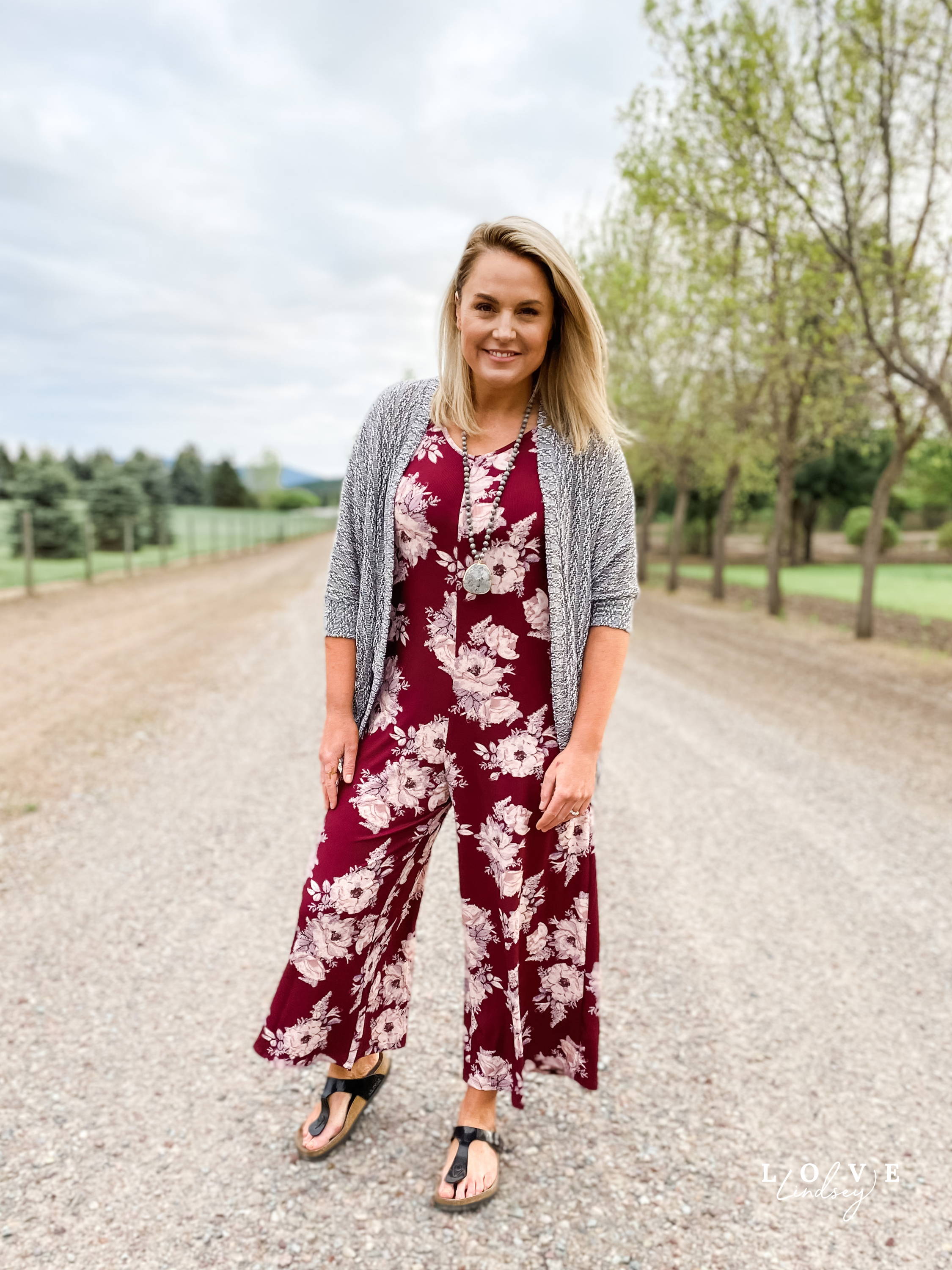 Finally, a light cocoon cardigan finishes the look, adding a relaxed layer and creating a long, lean silhouette that you'll love!!
A long necklace is always a great way to elongate any look and I love the way it looks with the jumpsuit!
---