Mother's Day Gift Guide 2021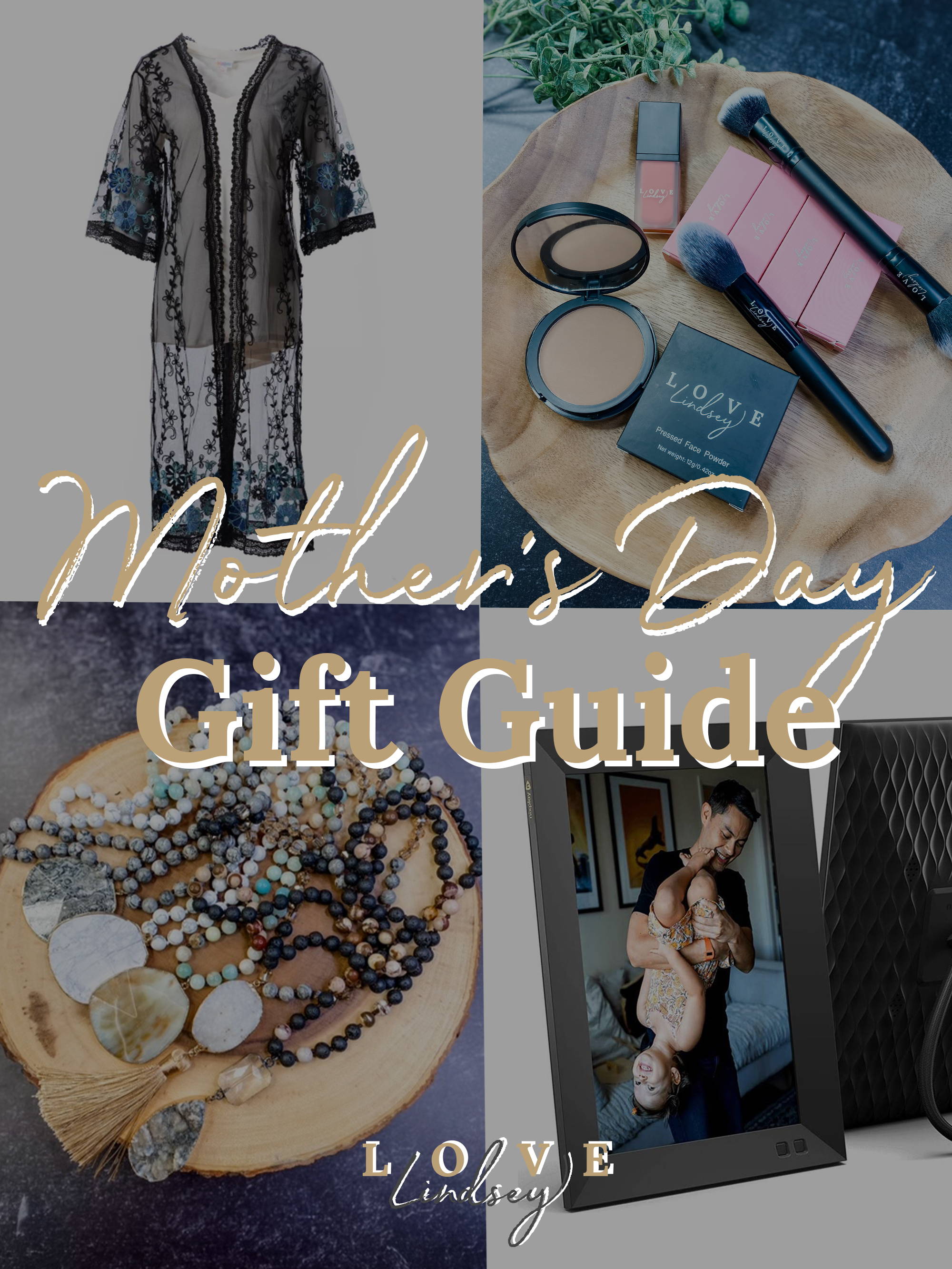 Mom's deserve to be celebrated year round, so when it comes to Mother's Day, the pressure is on to find the perfect gift! But no worries, I've rounded up some of my favorites that I'm sure she'll love and while you are at it treat yourself too! Or Mom. send this list to the shoppers in your life.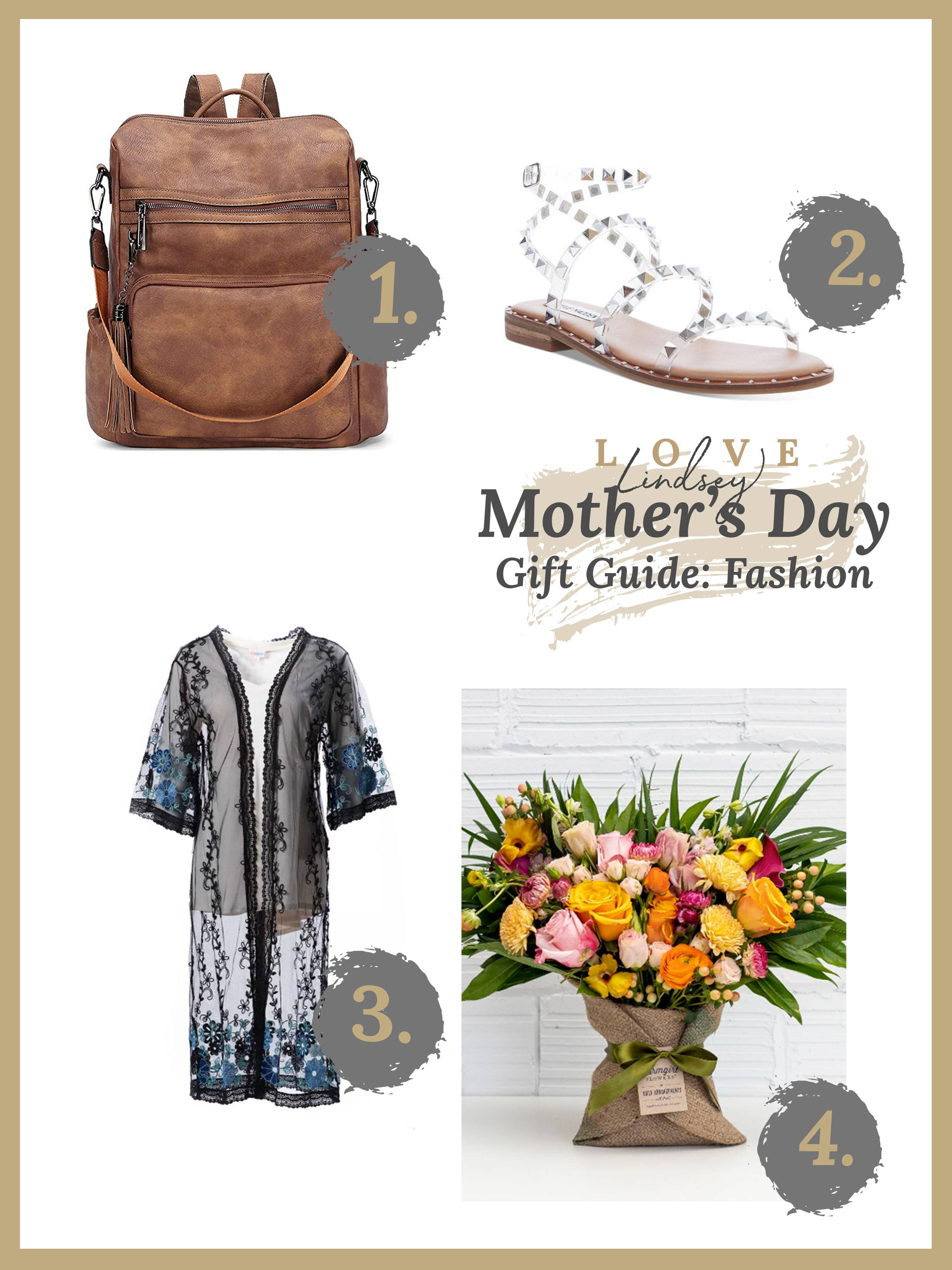 1. I love the backpack purse trend. It's fashion and function, allowing you to use the shoulder strap or wear as a backpack! I have this brown and the quality is amazing. With so many colors to choose from you are sure to find one she'll love!
2. For the shoe lover, this is my favorite summer sandal two years in a row! It's a little "extra" but mom deserves it ;) They are comfortable, have a huge fan following and the tan goes with everything!!
3. Not sure on the size for clothing?? A kimono or light layering piece is easy to size and is a versatile piece she can wear time as time again. The limited edition lace Chloe kimonos and super soft Tracy Cardigans are crowd favorites!
4. If you want to send flowers, don't send just any flowers… trust me, Farmgirl Flowers are worth every penny and are sure to WOW mom this Mother's Day! Each bouquet is stunning and wrapped in their signature burlap, they are fresh and last longer than other flowers I've purchased! Keep this site in your favorites, they are a great go to gift for any occasion all year long!
---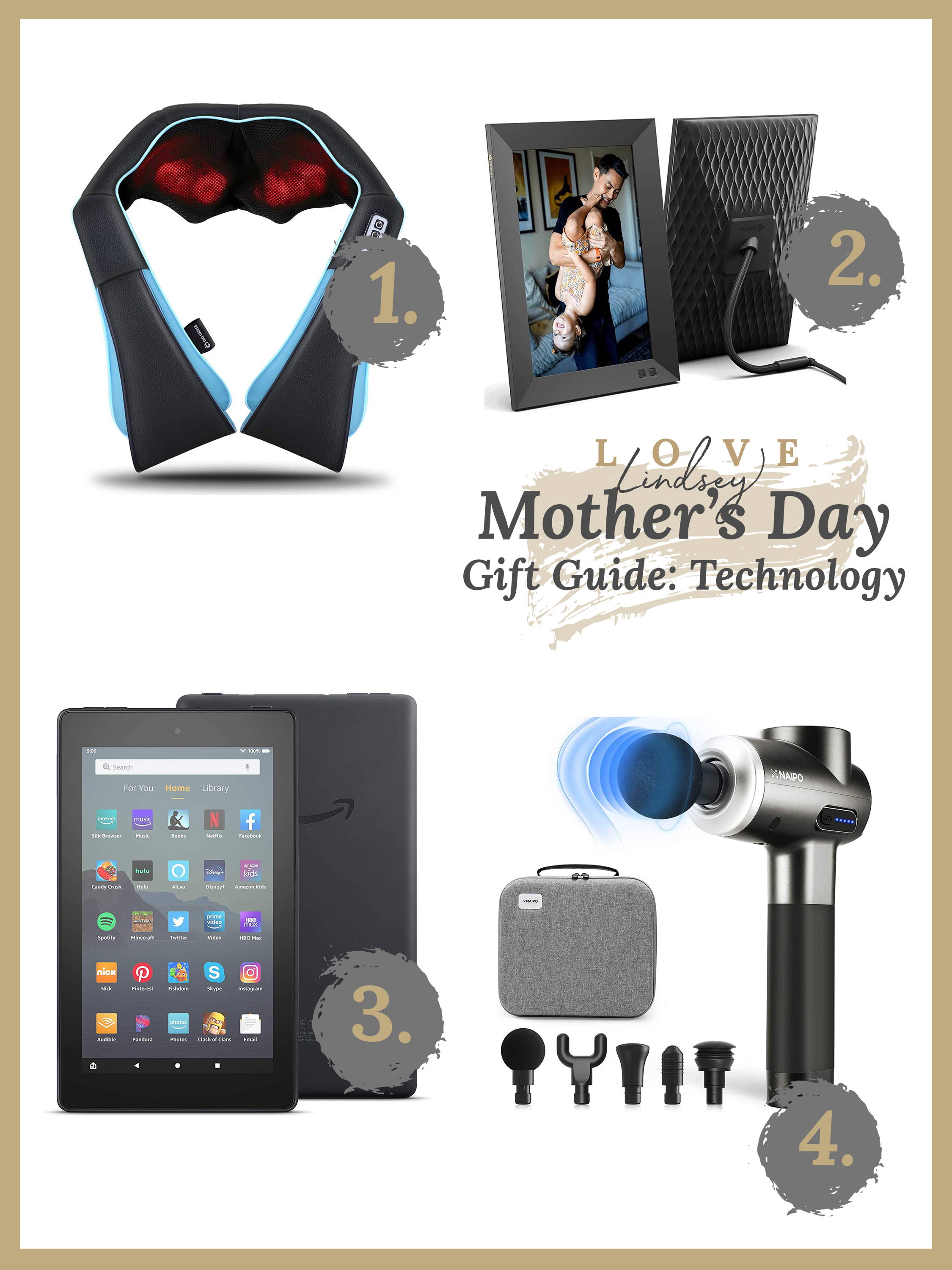 1. This was on my Christmas gift guide, but it's so good it deserves another mention. Give mom some stress relief and pampering with this at home heated massager! All the 5 star reviews are not exaggerating!
2. Photos are priceless and especially when you live in different areas or have to be apart and the Nixplay isn't your average photo frame! With WiFi connectivity and the ability to upload from anywhere, you can share the code and all the siblings can pitch in and then upload photos for mom or you can add new pictures each week so as the frame shuffles through daily this gift keeps on giving beautiful shared moments all year long!! You can buy one or a pack of two and share in the memories.
3. If she loves to read, the Kindle Fire is still hands down something I don't go without! I read for a little bit each night and take it everywhere I travel! It's handy and great for reading at night without keeping others awake! Plus, you can buy amazon gift cards for books in the future so she can keep enjoying it and the new books each year!
4. And for the avid runner or athlete… this deep tissue massager takes it to another level!!
---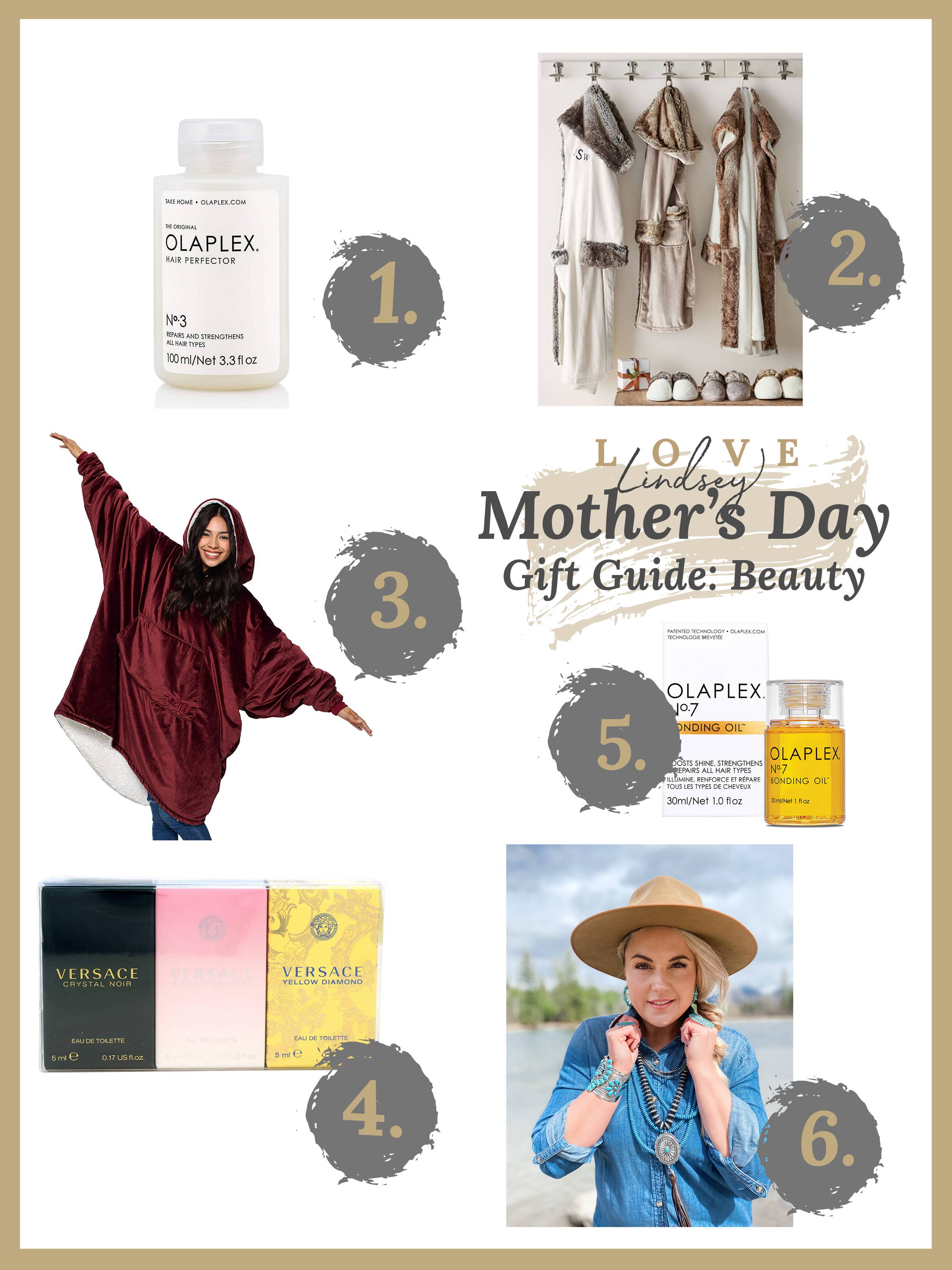 1. It's a more luxury line, but it's treat any mom would be glad to get!! I swear by the Olaplex hair protector treatment once a week, this bottle will last several treatments
2. You may say, does Mom really need another bathrobe? When it's this bougie YES!! I absolutely love mine! It's a bit of a splurge, but 100 percent worth it for a little extra pampering!
3. This one is silly, but I love my oversized, wearable blanket and my daughter has one too 🤣 there is truly nothing cozier!! I've decided after trying this, if wearing a blanket is wrong… I don't want to be right! It's that good! Just read the reviews!!!
4. Perfume can be hard to buy for others because we each have scents that we love or are drawn to more than others. If you want to try something new a set is a great way to go, 3 chances to get it right! The yellow diamonds I wear everyday and highly recommend!
5. And the hair oil daily has without exaggeration changed my hair and I'm not alone… read the reviews. It's incredible and a little goes a long way so this one bottle will last 4-6 months of daily use!!
6. Jewelry is another great gift, you don't have to worry as much about sizing and adding fun pieces to her collection is sure to brighten her day each time she wears them! I have new arrivals posted now with over 300 items Mom will love.
---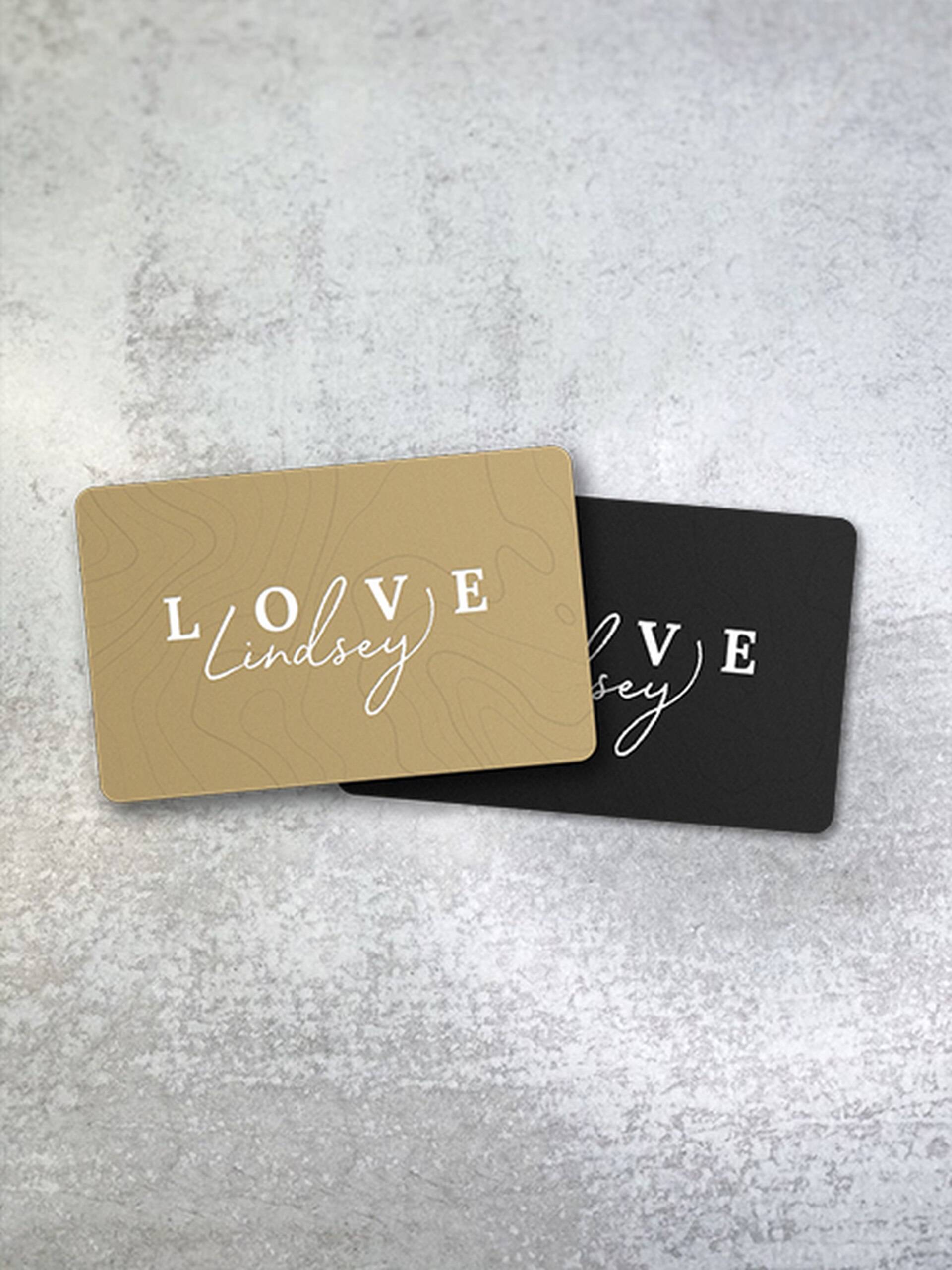 Still, not sure or are you reading this last minute ? 🤣 It's ok, we've all been there!! You can grab last minute gift cards, stress free instantly for my Love Lindsey Beauty and Accessories here.
For clothing gift cards email hello@lovelindsey.com I'm always happy to help out a fellow procrastinator.
---
Wishing all the Mom's, step moms, grandmas and mom figures in our lives a wonderful Mother's day! We love and appreciate all you do for us!
---