Our Favorite, Kid-Friendly Drinks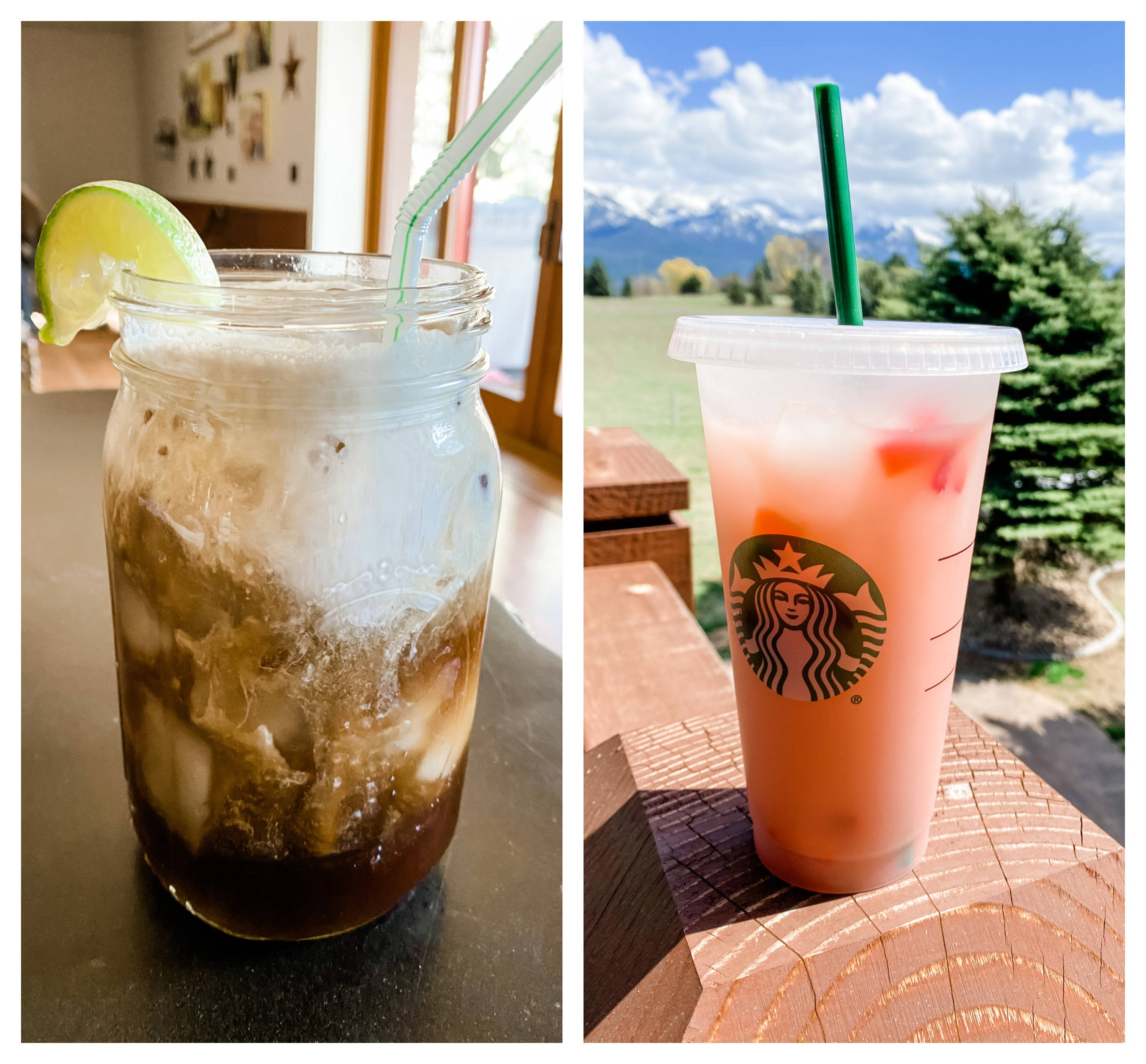 If you are staying close to home or just don't want to spend the money on an expensive "fancy" drink, we have two at home drink recipes we love and we hope you will too!
Around our house we call them "special drinks", basically just a fun occasional beverage that we can make at home! We keep the simple ingredients on hand and love how easy and delicious they are when we want a little treat! They are both kid and grownup approved, which is a big win and they help make even an ordinary day a little bit more "special"!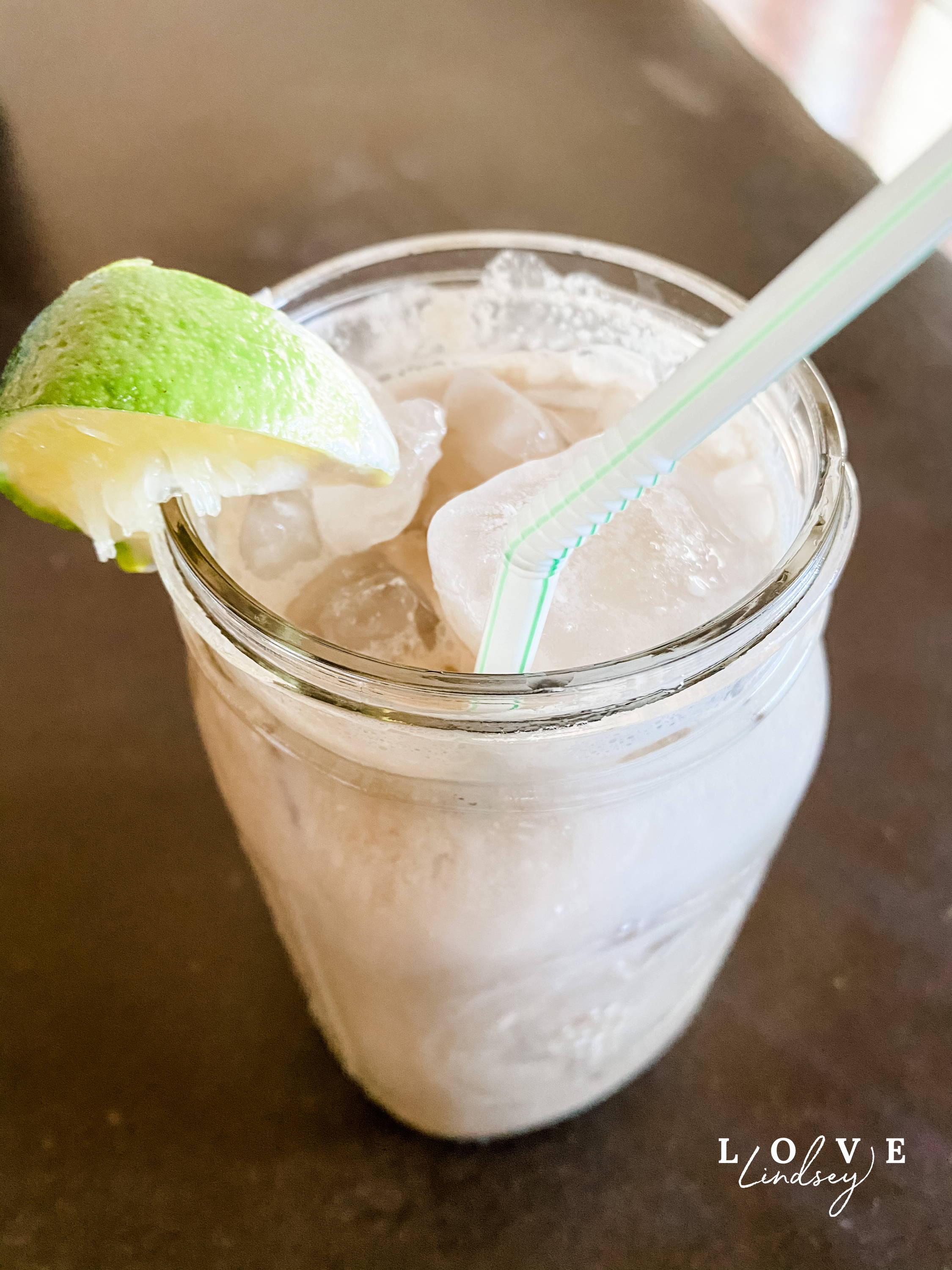 First up, my favorite!!!! My friend introduced me to the magic that is a "Dirty Diet Coke" a few years ago and we have been hooked ever since!
To Make:
Fill a large cup with ice, add one Diet Coke (any kind), a splash of cream, a "glug" (technical term 🤣) of coconut syrup (I buy mine from the restaurant wholesale store near us) I also love this sugar free coconut option! Finish with a squeeze of fresh lime, mix and enjoy!
****You can also substitute the cream and coconut syrup for coconut coffee creamer from your grocery store.
It's creamy, tropical and with just the right amount of fizz! It tastes like you are on vacation and I feel like we all deserve a little or a LOT of that these days!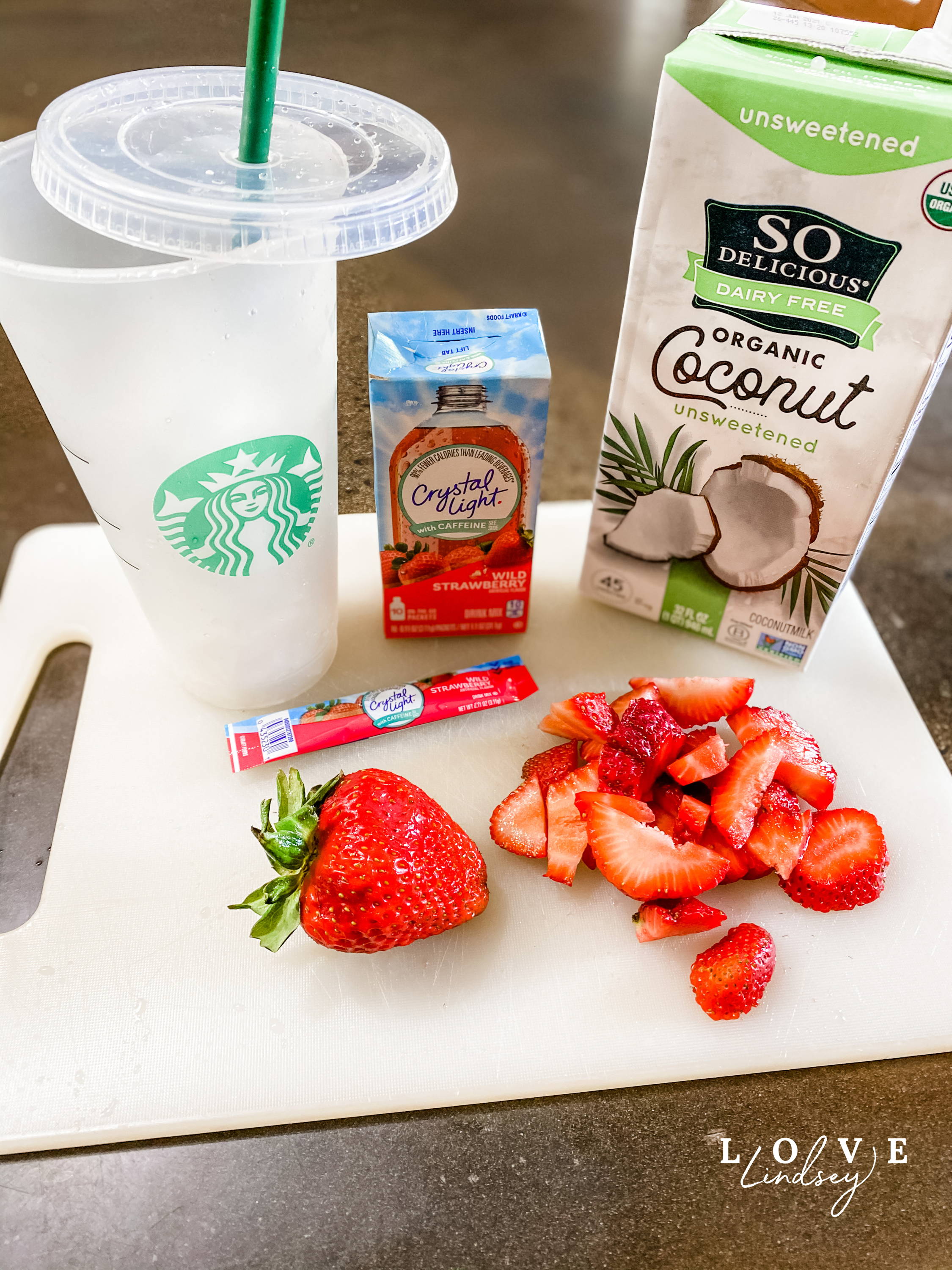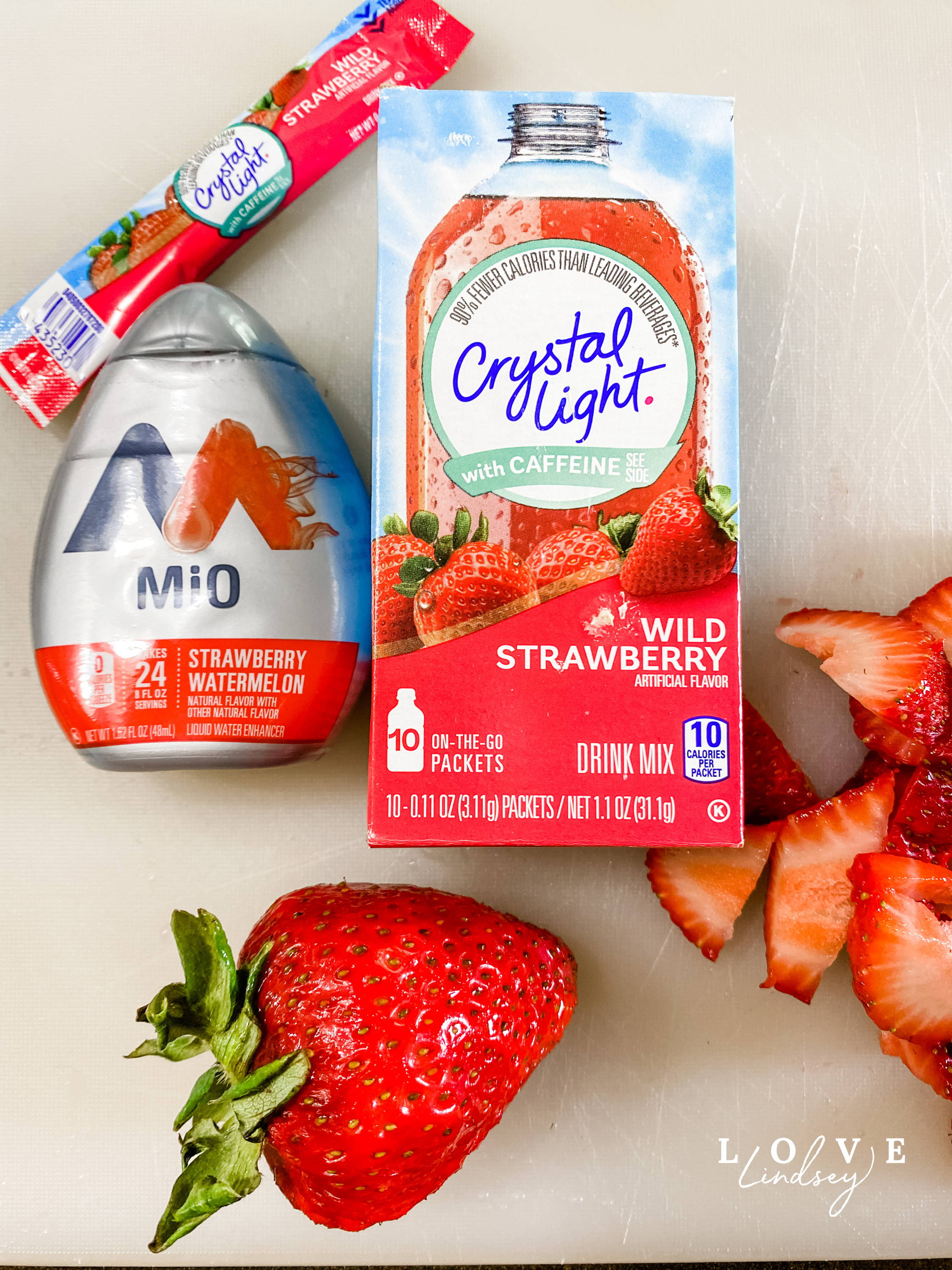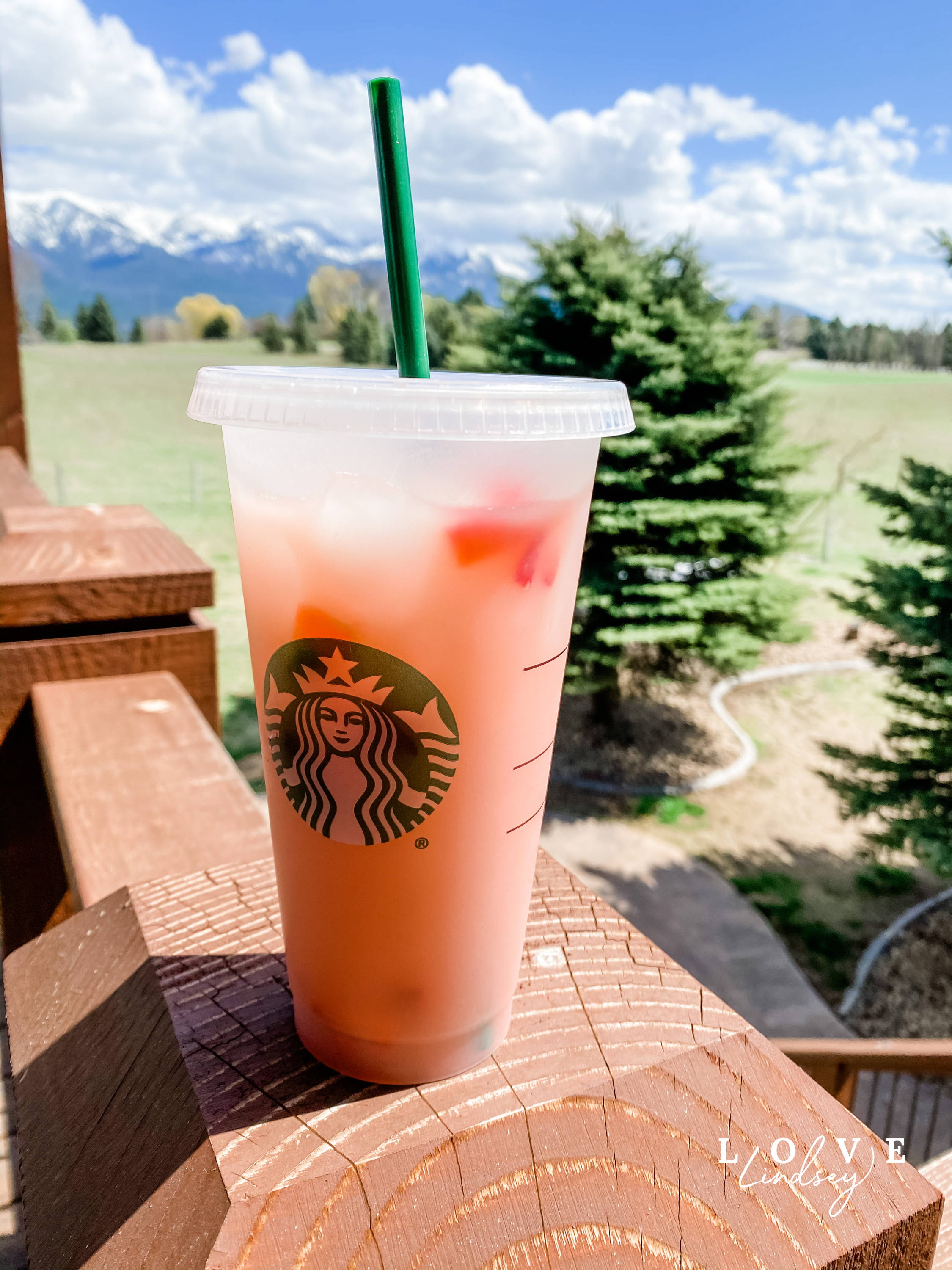 Next up, our pink drink is a dupe for the Starbucks version! My closest Starbucks is about 30 minutes away so this began out of necessity and I love that it's inexpensive so we can have it even more often at home!
To Make:
Fill your cup with ice, I like the reusable cups from Starbucks it makes it feel like the real thing 😉 I also love these reusable cups from amazon too. Next, fill 3/4 with water, add either an individual crystal light packet or a squirt of Mio. The kids do the non caffeinated option, mama on the other hand needs all the caffeine! Then add a "glug" (again technical term 🤣) of coconut milk, mix and garnish with some fresh strawberries!

It's fruity and creamy and tastes like a decadent treat, but it's pretty darn healthy so you don't have to feel guilty about having them whenever you want!!
BONUS Drink:
The kids also love at home Italian sodas. When I grab the coconut syrup I let the kids pick a fruit flavor too then all we need is sparkling water or club soda. You fill a glass with ice and club soda then add.. you guessed it a "glug" of flavored syrup and a splash of cream! It is quick, easy and fun for the kids to experiment with flavors! Their concoctions are quite interesting to say the least 😉 For added decadence or an extra special treat top with whipped cream!
If you try any of these "special drinks", let us know what you think and share your favorites too! We are always looking for new ideas!
---